Prime Minister of Ethiopia, Dr Abiy Ahmed, is currently on a working visit in the United States. His first stop was Washington DC on Thursday, July 26.
The Prime Minister's agenda item number 1 during his USA visit was completing the reconciliation process to reunite the Ethiopian Orthodox Tewahedo Church (EOTC), which has over 50 million followers in Ethiopia and around the world. He succeeded. EOTC has been reunited under one patriarch and one holy synod.
PM Abiy also held discussions with U.S. Vice President Mike Pence, as well as heads of the World Bank and International Monetary Funds.
The next biggest top item on the PM's agenda for his USA trip is meeting Ethiopians. The following pictures and videos tell the whole story.
Meeting with Vice President Mike Pence

With Tamagn Beyene

With Ethiopian religious leaders

With Professor Alemayehu Gebremariam (Al Mariam) in Los Angeles

With World Bank President Jim Yong Kim

Meeting with representatives of Ethiopian political parties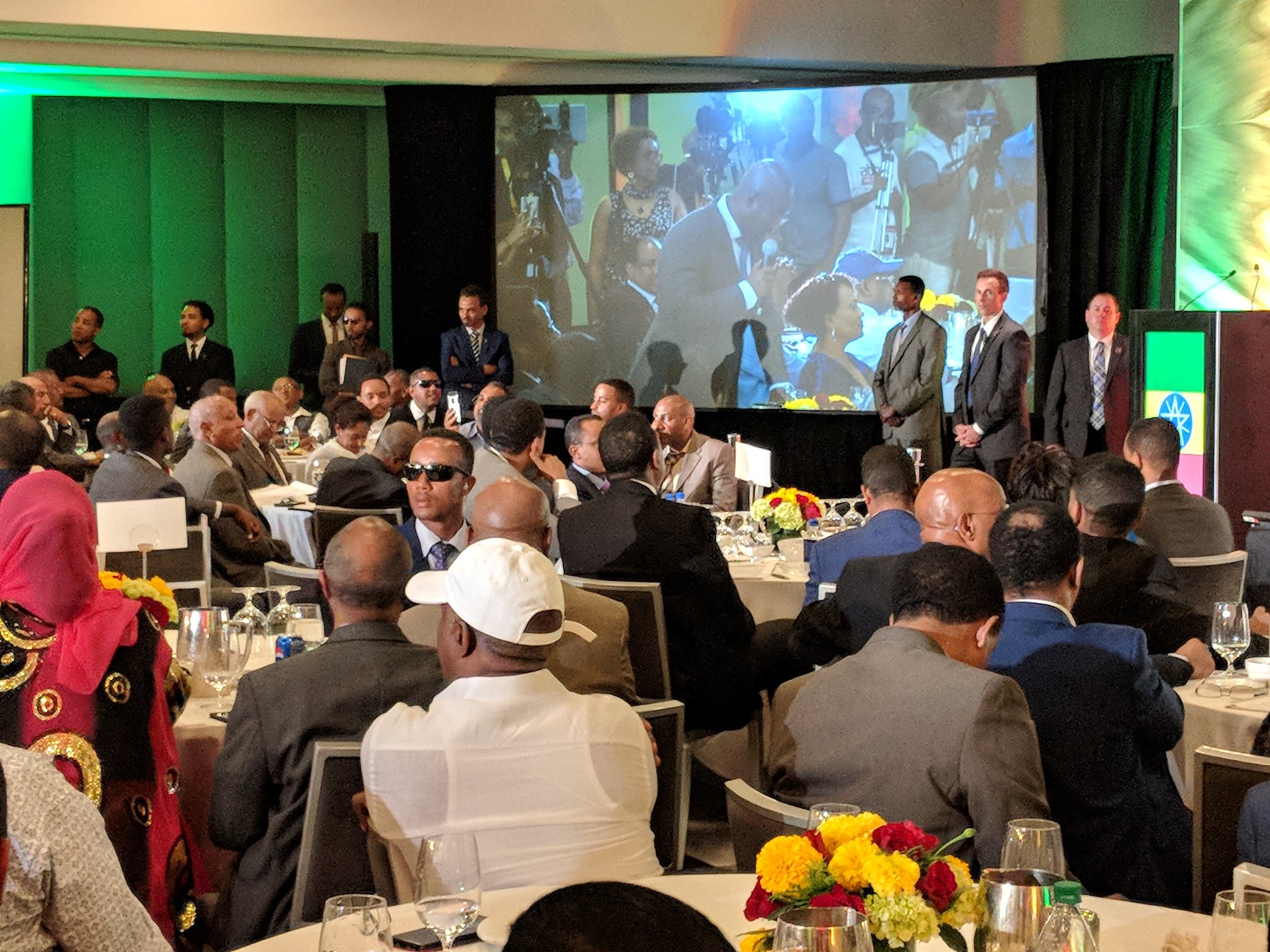 Apologizes to an Ethiopian democracy activist who was kicked out of the Ethiopian embassy in Washington DC by deputy ambassador Reta Alemu

With Orthodox Church leaders

Washington DC Mayor Muriel Bowser presents Ethiopian Day proclamation to Prime Minister Abiy

Electrifying moment with artist Tamagn Beyene at the Washington DC Convention Center

With ESAT general manager Abebe Gelaw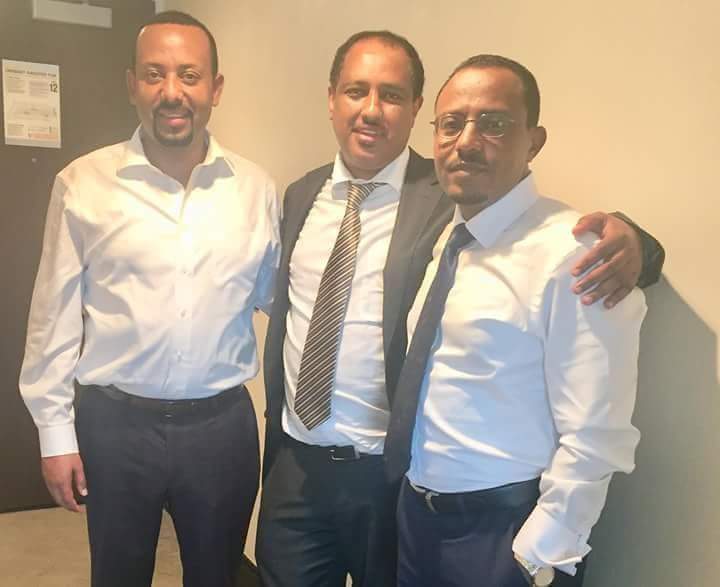 With IMF director Christine Lagarde

With Tsehai Publishers CEO Elias Wondimu and Prof. Al Mariam in Los Angeles

In Minneapolis

With Oromo Media Network CEO Jawar Mohammed in Minneapolis