---
Good for Mali! That is an excellent start. But when is Africa to follow suit? I am talking imperialism alright, but specifically,

cultural imperialism

. For example, why are the African nigas keep on calling their offspring by their ex-colonizers names, like

Robert

Mungabunga,

Patrice

Enfuafale,

Agnes

Kukwali,

Suzi

Bachabanga, etc? I made up the

last

names

, for

many of them keep their last names as African

. But their

first names are mostly European!

Now if that is not a sign of some sort of inferiority complex, I don't what is.
I know, I know, unfortunately, that some irresponsible Eritreans and Ethiopians have been guilty of that too. And that is not something to be proud of, in my opinion. I hope these so-called "modern" names will bite them on the behind sooner or later.
---
The last time Ivory Coast (Côte d'Ivoire), the world's biggest cocoa producer, refused to kowtow to France, the French air force in 2010 bombed the country, kidnapped its elected President Laurent Gbagbo, and installed a puppet regime led by one of its servants, as both the UN and the African Union turned a blind eye to France's naked aggression and illegal military intervention on a sovereign African nation.

The elected President Laurent Gbagbo would later go on trial at the racist ICC court and spend 7 years behind bars in the Haguee before he was acquitted on all charges and released in 2019. A travesty of justice!

The Malian new leaders know this, which was why they hired the Russian security firm Wagner to shield them from France's imminent military aggression. There's a lesson other African countries can draw from this experience. If you don't have a strong military, hire one until you build one to effectively defend yourself.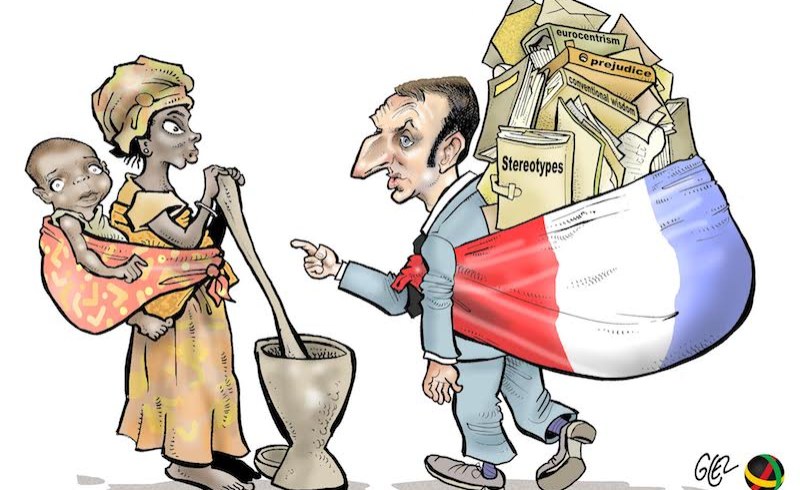 ---
Mali Expelled France, Cancelled French Language From Use
This is absolutely not true and can only mislead those idiots who are already farting loud and commending this without even checking out the veracity of such plain falsehood!
---