Yemane G. Meskel (@

hawelti

) Tweeted:
President
Isaias Afwerki
met & held extensive discussions with TMC Chairman, Lt. Gen.
Abdul-Fattah Al-Burhan
, and his delegation at State House today. President Isaias reiterated, Eritrea's support to the popular Sudanese uprising.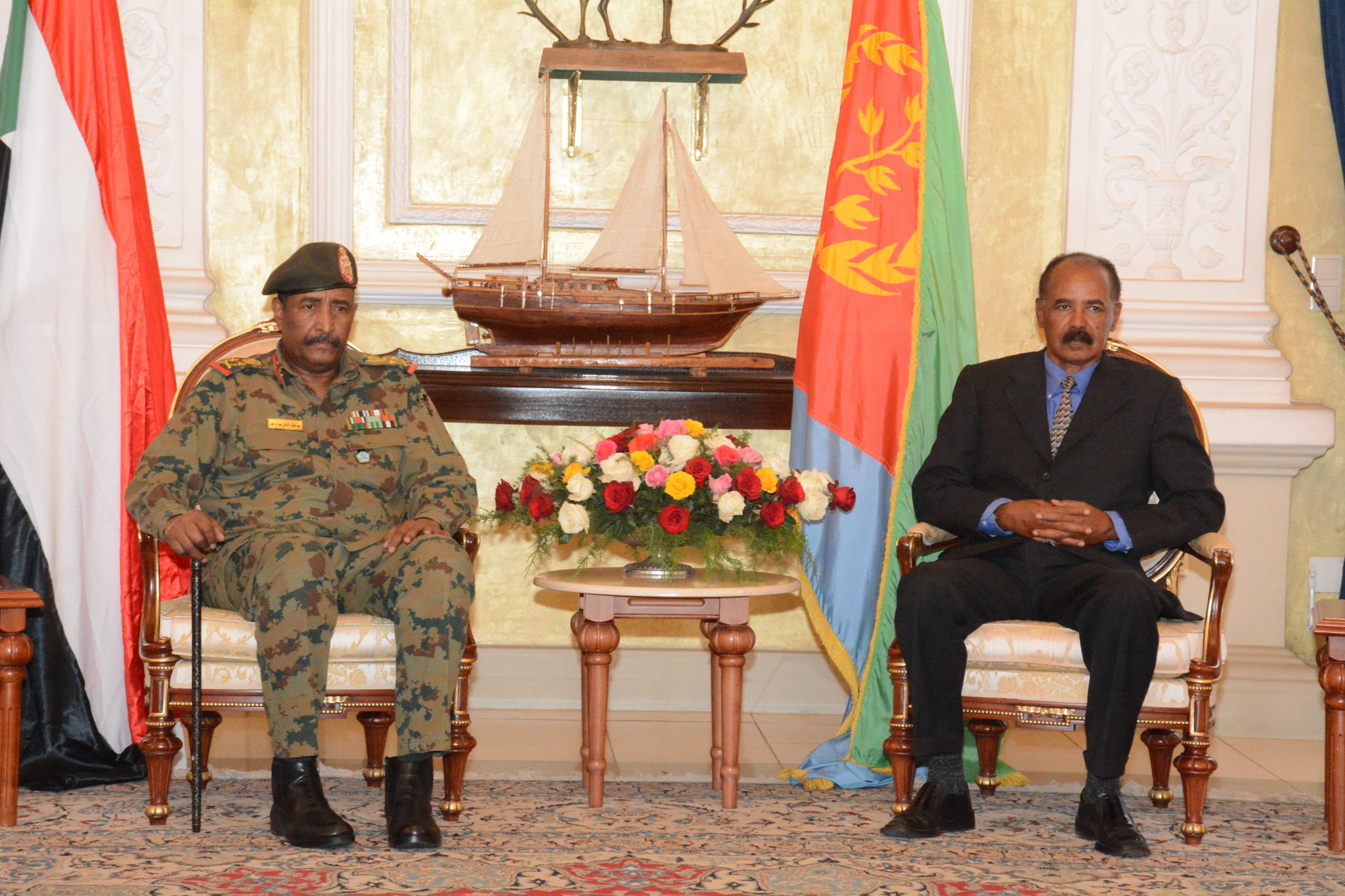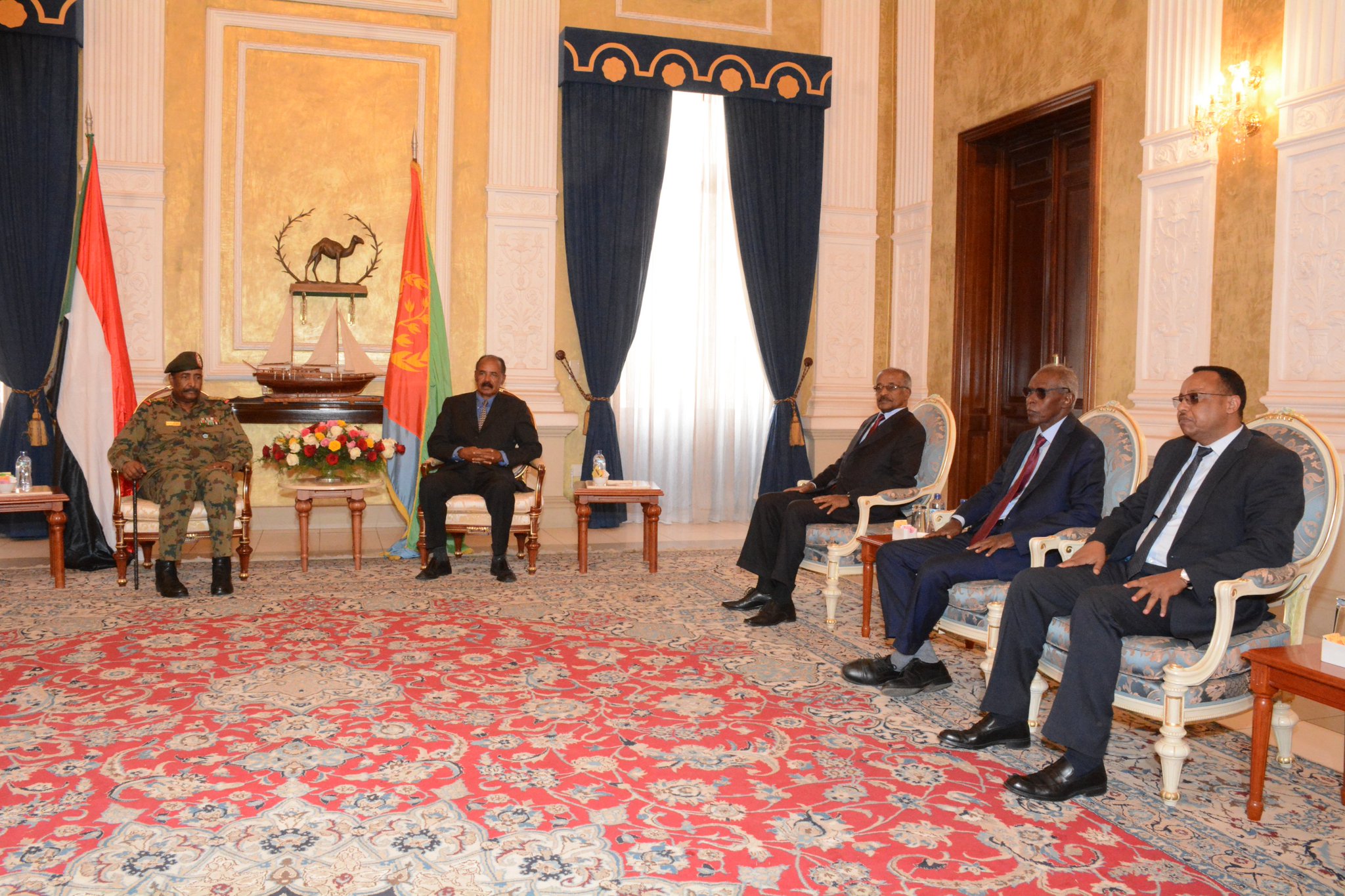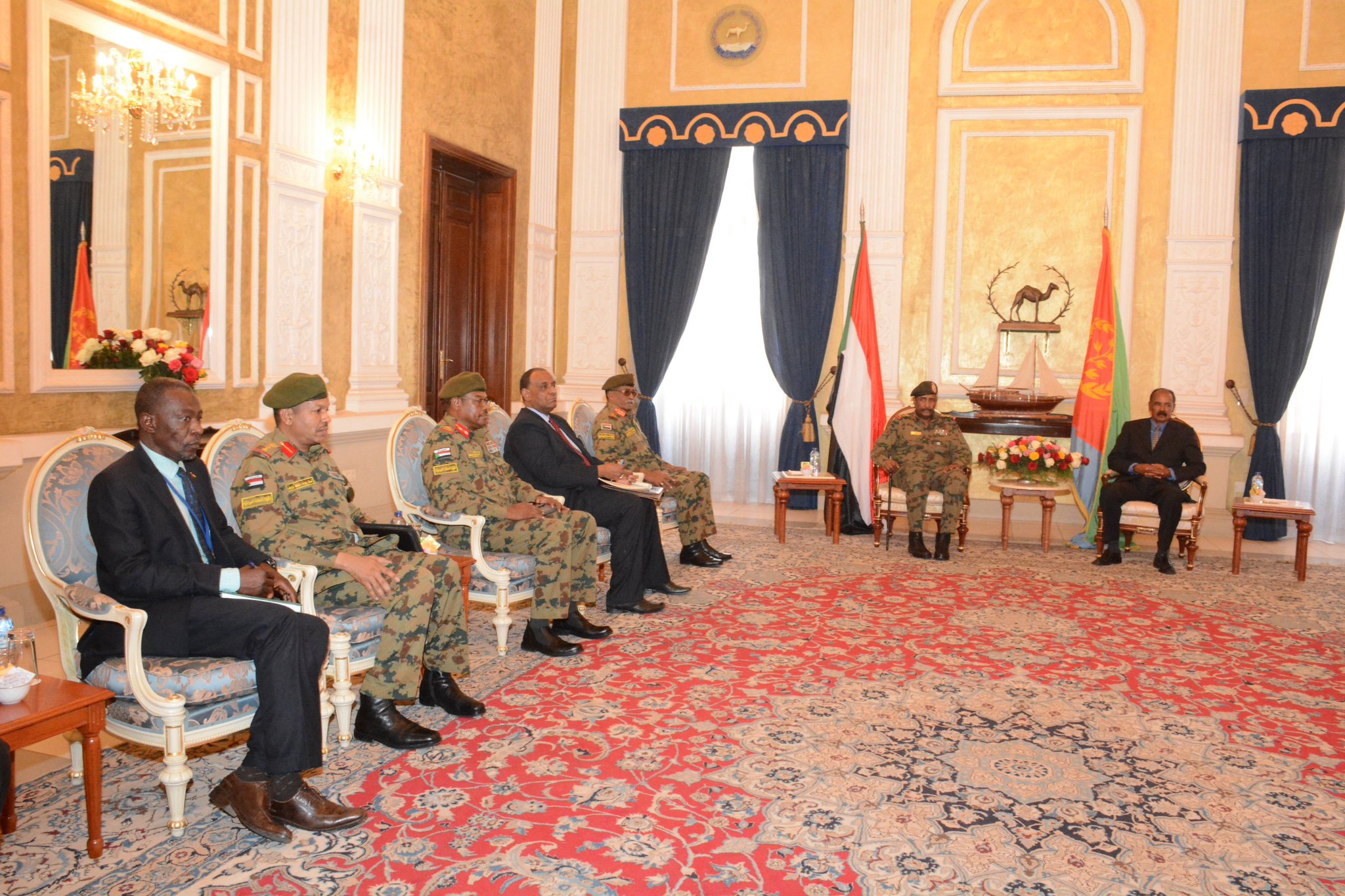 President Isaias applauded Sudan's Armed Forces for its pivotal role in taking sides with the population at a crucial moment, thereby enabling the country to return from the edge of a precipice.
President Isaias further underlined, the need for all Sudanese political forces and the population at large, to participate in the sensitive transition phase that the Sudan is embarking on.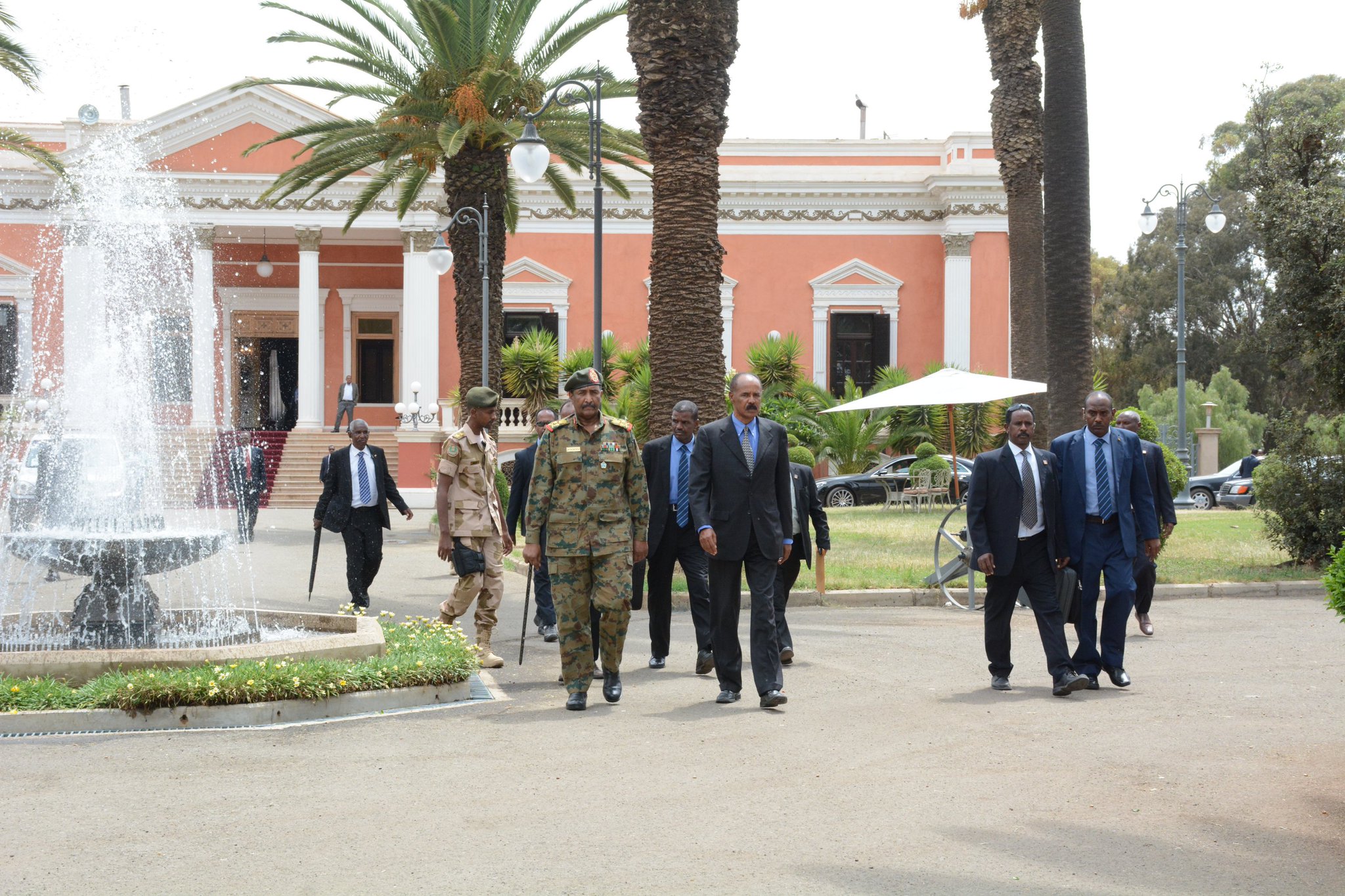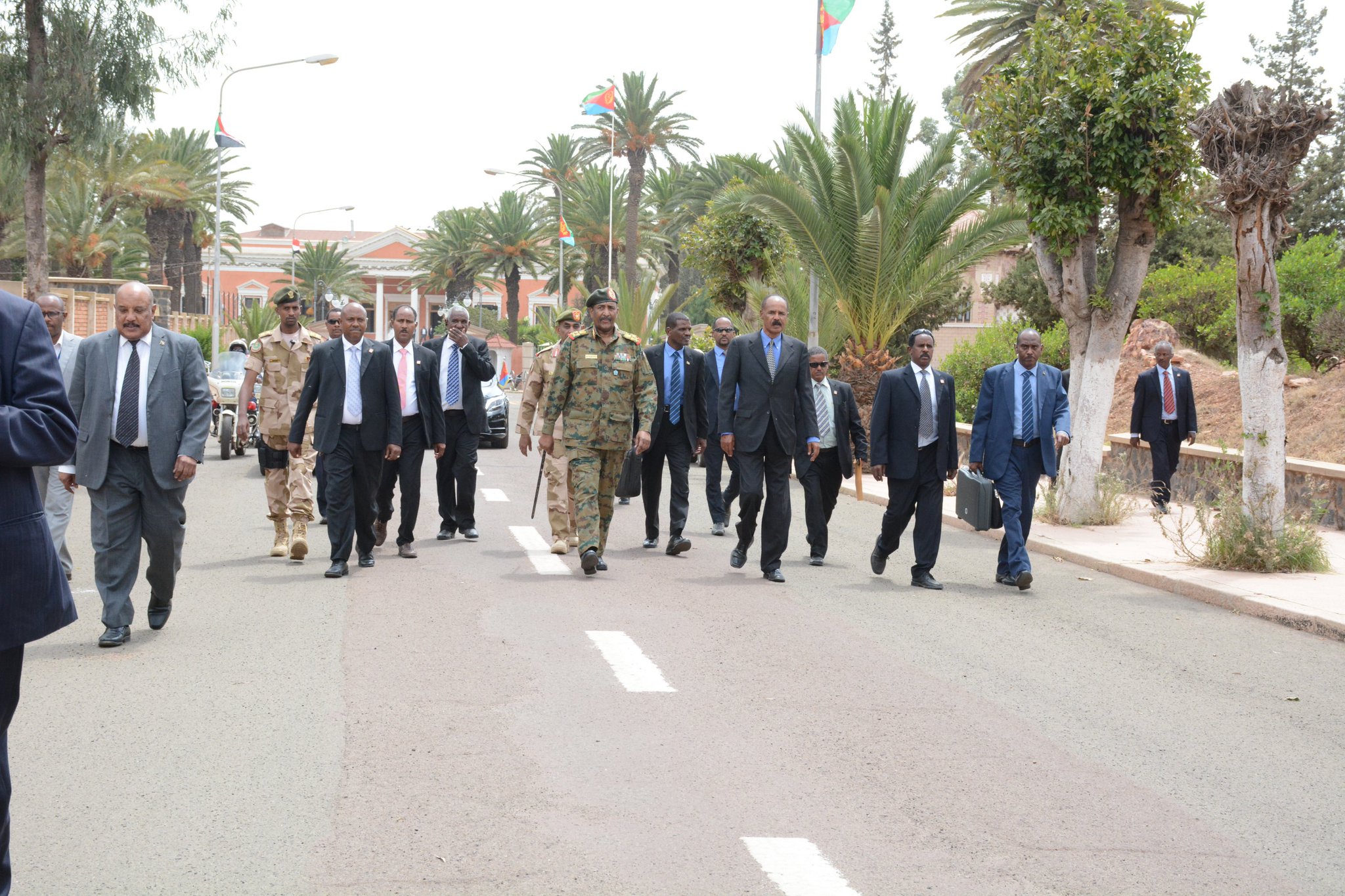 Lt. General Abdul-Fattah Al-Burhan, for his part, expressed his profound appreciation of Eritrea's position on the Sudanese situation. This is:
part & parcel of Eritrea's constructive stance in the past & reflects the historic & close ties of the two countries,
the General stated.
Both sides agreed that Eritrea-Sudanese ties had been afflicted by unnecessary tension in the past, causing harm to both peoples. They expressed their readiness, to rectify & elevate it to a higher stage. The Sudanese delegation flew back home, in the early afternoon hours today.