Member
Posts: 4598
Joined: 27 Mar 2015, 06:12
Quit quit babe..
TPLF has really hard time...we should push them further on edges so that they fall themselves...
---
Member
Posts: 4598
Joined: 27 Mar 2015, 06:12
Bad news keeps flowing for you----just click here to see Haile Amhara Selasie's statue at the center of Addis Ababa! AWESOME!
https://www.nazret.com/2019/02/10/afric ... eselassie/
---
TembienLiberation
know the different between I quit and fried
second that Statue is amateur scepter, Bekele Mekonnen got the job just because he is an Amhara .... for any artist, first u must study what make HIM HIM, is two thing one ፂም እና የአርበኞች ኮት፣ የማረግ ልብስ ከነሽልማቶቹ ያ ሐይሌን ሐይሌ ያስኘዋል ።። ግን ይህ ሐውልት በፍፁም ሐይሌን አይመስልም። የት ነው ያየህው ሐይሌ ፁሙን ተላጭቶት። በዚያ ላይ የሰውነቱ ቅጥነት ከጭንቅላቱ ትልቅነት አይመጣጠንም፣ ጭንቅላቱ በጣም ትልቅ ነው ። በዚያ ላይ ነጭ ነው የሚመስለው ካልታጠበ ልብሱ ጋራ። ስልባጅ ያረገ ነው የሚመስለው።
here are few suggestion
this one is okay but u can still tell he is HIM EVEN if u see his shadow
this one i like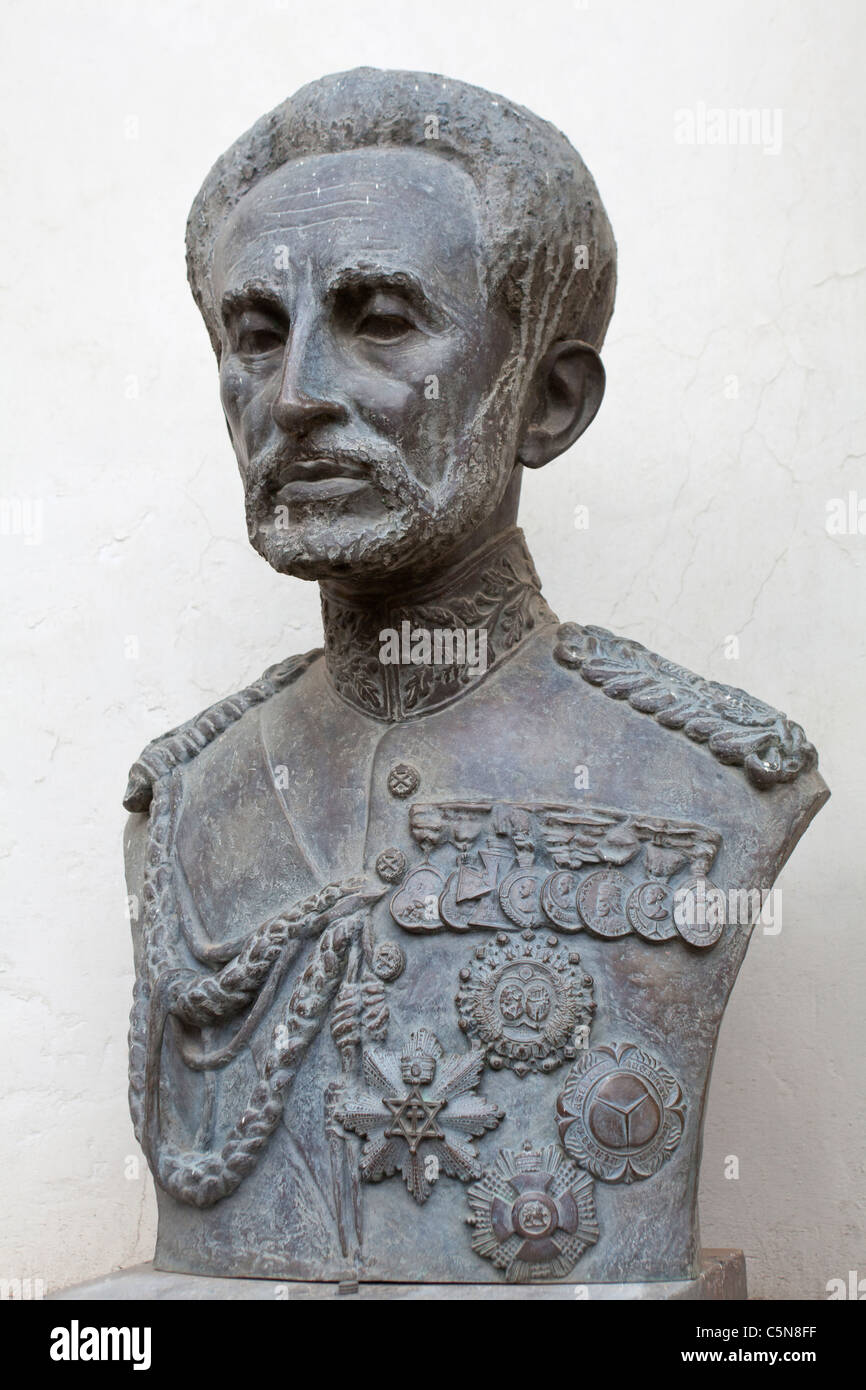 this is the best trade make of his HIM .. this is how u do it but this is doesnt work for AU, we R NOT calibrating his royalty we r celebrating his deed by artist Izidro Duarte , who worked hard to ensure that the statue represented the emperor as accurately as possible.
this one u dont even have to see his face to know who he is by looking at highly decorated emperor as is seen in his flamboyant style of dress and the many badges that he wore
this is what we miss in Africa first we should have conducted open competition and let the whole Africa submit their own design and let one of them win that should have been the best but in house artist selected just because he is an Amhra and look the result .. by the way the one i post beside the South Africa the artist is golden
i reply to u not to come back but to show u that i am not fired i am quieting in my free will ... and to give u last kick in your head.. i still feel that i miss myself ... i was a great mind and great contribute to this site ...but i cant do it no more..
to me i was fighting he get hospital, or university that honor his name instead of stone head.. anyhow how would I, have done a better job then that Amhara so called artist ይሐይሌን ንሻኖቹን ሁሉ ወስጄ እደረድራቸውና ሞልድ በጭቃ ቅርፃቸውን እንዲያውጡ ካረግሁ በኋላ ከስፈለግ በስሚንቶ፣ ካሰፈለገ ደግሞ በብሮንዝ የጭቃውን ቅርፃ ኮፒ አረገዋለሁ። አለቀ ደቀቀ። ፊቱን እንዴት እንደምሰራው አልነግርህም ምክን ያቱም ። እንዴት ልብሱን እንደምስራ ስነግርህ እሱማ ማንም ይሰራዋል እንደምትለኝ ሰለማውቅ እንግዲህ ፊቱን ደግሞ እስቲ ሰርተህ አሳየኝ።
---
Member
Posts: 4598
Joined: 27 Mar 2015, 06:12
Eatshow,

You come back as a weird person. In this case you better QUIT
QUIT.. QUIT... babe

I understand the difficulty every TPLF members and supporters are going through, but there is one good option, that is SURRENDER to MASTER AMHARA like Abraha!!

Take care
Ethoash

wrote:

↑

11 Feb 2019, 14:15

TembienLiberation

wrote:

↑

11 Feb 2019, 08:14

Bad news keeps flowing for you----just click here to see Haile Amhara Selasie's statue at the center of Addis Ababa! AWESOME!

https://www.nazret.com/2019/02/10/afric ... eselassie/

TembienLiberation

know the different between I quit and fried

second that Statue is amateur scepter, Bekele Mekonnen got the job just because he is an Amhara .... for any artist, first u must study what make HIM HIM, is two thing one ፂም እና የአርበኞች ኮት፣ የማረግ ልብስ ከነሽልማቶቹ ያ ሐይሌን ሐይሌ ያስኘዋል ።። ግን ይህ ሐውልት በፍፁም ሐይሌን አይመስልም። የት ነው ያየህው ሐይሌ ፁሙን ተላጭቶት። በዚያ ላይ የሰውነቱ ቅጥነት ከጭንቅላቱ ትልቅነት አይመጣጠንም፣ ጭንቅላቱ በጣም ትልቅ ነው ። በዚያ ላይ ነጭ ነው የሚመስለው ካልታጠበ ልብሱ ጋራ። ስልባጅ ያረገ ነው የሚመስለው።

here are few suggestion
---