Sunset arond
Embatkala
- Eritrea.
Credit
[email protected]
GhideonMusa
Last edited by
Zmeselo
on 14 Jan 2020, 06:55, edited 2 times in total.
---
Press Release
http://www.shabait.com/news/local-news/ ... ss-release
In a long interview with
Asharq al-Awsat
(Thursday, 9th January English and Arabic editions), on the strategic importance of the Council of Arab and African States bordering the Red Sea and the Gulf of Aden, the Saudi Minister of State for Africa digresses from the central theme to speak about resolution of conflicts in Africa in a rather deprecating tone.
In this context, the official alludes to Saudi Arabia's "efforts to resolve differences between brothers in Africa". He then proceeds to assert:
the Kingdom has harnessed its pioneering Islamic role in this regard… the first result of those was the historic peace agreement between Ethiopia and Eritrea.
This description is grossly at variance with the genesis and facts of the historic agreement. And while we recognize the goodwill of our international partners, a condescending narrative that belittles Africa and its achievements is not only improper but also fraught with blighting the image of the Kingdom.
Ministry of Information
Asmara,
13 January 2020
___________
______________________
---
__________
__________________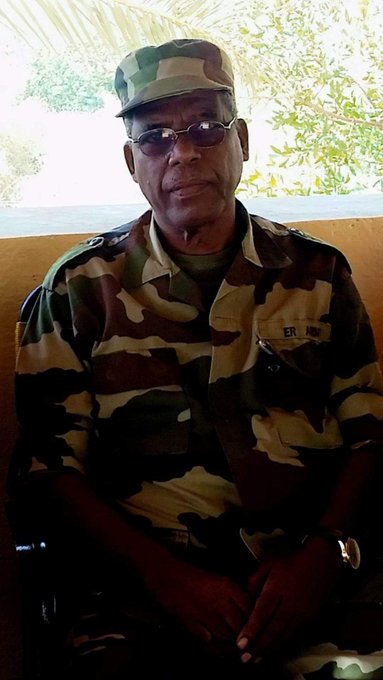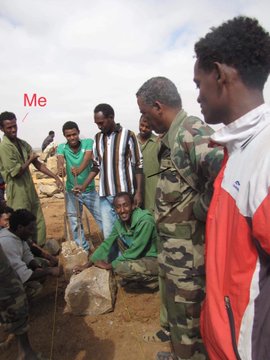 ኣዛዚ ማዓስከር ሳዋ ትማልን ሎምን ኮነሬል
ደበሳይ ግደ
ደቂ ሳዋ ኣለኹም ዶ ሕፍስ ዝበለ #Like እስከ ሃቡለይ ነዚ ነቶም ትማል ሃገር ብደሞም ዘውሓሱ: ሕጂ ሃገር ዝሕልውን ብርሃጾም ዝሃንጹን ዘለው መንእሰያት መልሚሉ ዘፍረየ ጅግና
(

Metkel Goitom

: @

MetkelGoitom

)
---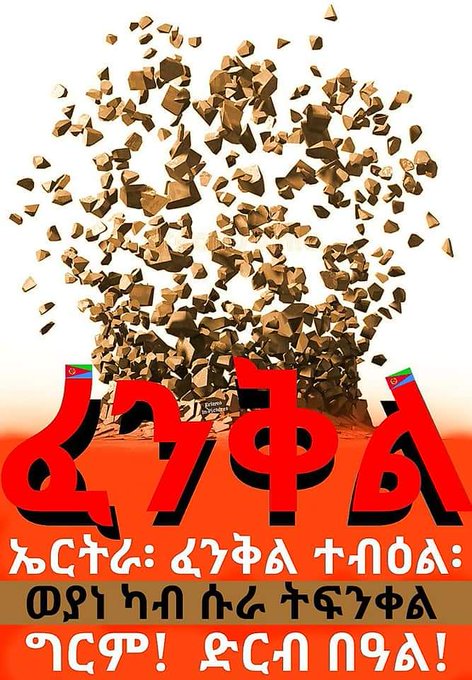 Last edited by
Zmeselo
on 15 Jan 2020, 07:05, edited 1 time in total.
---
---
ERi-TV

- ፍረ ጻዕሪ - ኣብያታዊ ሕርሻ: ዘመናዊ ምርባሕ ከብቲ:
መደብ ሕርሻ - ኣብነታዊ ሕርሻ - Exemplary Farms:
Last edited by
Zmeselo
on 15 Jan 2020, 07:04, edited 2 times in total.
---
---
Costa Mesa welcomes new sustainability czar
Salem Afeworki has been hired as Costa Mesa's energy and sustainability services manager. She joined the city last week.(Courtesy of city of Costa Mesa)
By

LUKE MONEY
https://www.latimes.com/socal/daily-pil ... ility-czar
JAN. 13, 2020
Salem Afeworki
has joined the city of Costa Mesa as its new energy and sustainability services manager, a position created to help steer the city's efforts to be "greener" and more energy-efficient.
Afeworki officially started Jan. 7. She previously was principal at
Value Sustainability
— a firm that specializes in sustainable business practices, clean energy and climate change consulting — and has served on the
Los Angeles County Metropolitan Transportation Authority Sustainability Council
and the city of Irvine's
Green Ribbon Environmental Committee
.
Her annual salary in Costa Mesa is $108,744, plus benefits, according to the city.
In a statement, Afeworki said she is thankful for the opportunity to join Costa Mesa
to advance local climate action and deliver on the city's ambitious goals.
I applaud the city's council members and senior leadership's vision for making sustainability a priority and for allocating the right resources to make it happen,
she said.
We want the city of Costa Mesa to be a leader in sustainability in Orange County, and I commit to working with diverse stakeholders to develop bold strategies and programs that leave no one behind and create [a] stronger, livable and equitable city for all residents.
The City Council greenlighted
https://www.latimes.com/socal/daily-pil ... story.html
the sustainability position in July, saying the job would have wide-ranging duties such as planning and directing recycling and waste management, developing and administering the city's environmental sustainability and conservation programs, identifying opportunities to reduce greenhouse gas emissions and meeting with developers and city staff to bring a green perspective to project design.
We are very pleased to have Ms. Afeworki join our city team to advance the City Council goals on energy efficiency and sustainability,
Mayor
Katrina Foley
said in a statement.
This work is critical as we strive to make the city more energy-efficient and deal with the emergency of climate change.
Afeworki earned a bachelor's degree in journalism and communication from the University of Asmara in Eritrea and a master's in environmental management and auditing, specializing in renewable energy, from Universidad de Leon in Spain.
---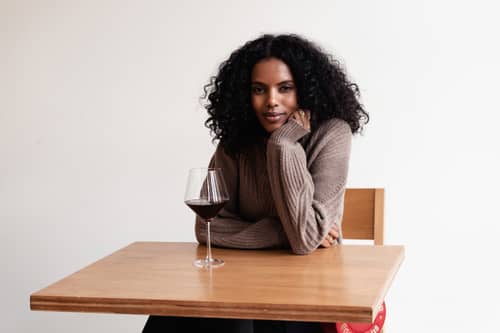 FOOD
MODEL-TURNED-SOMMELIER GRACE MAHARY SHARES HER TOP 5 TIPS FOR PICKING WINE
Wine isn't as intimidating as you might think, according to the recently certified sommelier.
By

Alexandra Pauly
https://hypebae.com/2020/1/grace-mahary ... -champagne
14 Hrs ago
Model and activist
Grace Mahary
https://www.instagram.com/gracemahary/?hl=en
can now add sommelier to her long list of achievements. The
IMG
-signed star, who won Elle Canada's model search at age 16, quickly rose to fashion fame after walking the runway for
Givenchy
's
https://hypebae.com/tags/givenchy
Fall 2012 collection. Since then, she's worked with the likes of
Chanel
https://hypebae.com/tags/chanel
and
Dior
,
https://hypebae.com/tags/dior
as well as graced the pages of
Vogue
,
https://hypebae.com/tags/vogue
W Magazine
https://hypebae.com/tags/w-magazine
and
CR Fashion Book
.
https://hypebae.com/tags/cr-fashion-book
Even better, the Eritrean-Canadian model has used her name to raise awareness of African-focused initiatives — in 2015, she founded
Project Tsehigh
,
https://www.projecttsehigh.com/
an organization that aims to bring sustainable electricity to developing communities including Eritrea and Tanzania.
Most recently, Mahary channeled her longtime interest in wine
https://hypebae.com/tags/wines
by becoming a certified sommelier. One of 17 in her class who passed certification, she was inspired to pursue the title after years of feeling intimidated by the jargon that accompanies the oft-mysterious world of wine. However, the drink doesn't have to be intimidating — read on for Mahary's top 5 tips for picking the perfect wine.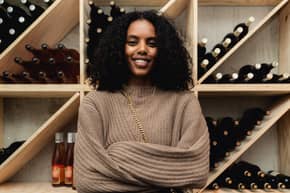 1. Help! Tons of wine, no descriptions! What does this wine taste like?
It's really tough to guess what wine will taste like from its bottle and label. Some stores don't indicate the flavors inside the bottle. Even more challenging, you can't assume wines from the same region will taste the same due to the limitless variety of producers and wine-making styles. However, the climate of a region can still be a great place to begin your decision making: Is this wine from a warm or cool climate?
You can expect more fruit-forward, rich, round and juicy wines from warmer regions of the world such as California,
https://hypebae.com/tags/california
Argentina and New Zealand. Regions of Germany,
https://hypebae.com/tags/germany
France,
https://hypebae.com/tags/france
Northern Italy
https://hypebae.com/tags/italy
are considered cool to moderate and still show fruit, but they'll tend to carry more savory and mineral notes with a distinct crispness.
2. Spicy food – there is a wine for you!
In the Eritrean culture I grew up in, spice is life. If your food didn't have berbere, our local spice, it wasn't a meal — at least to my father! Wine is usually destroyed by spicy food, making it more astringent or intensifying the burn. But there is a wine for the spice gods: Riesling.
Whether you're having a spicy tuna roll, tartare with jalapeño flakes or green curry, Riesling carries the perfect balance of sweet, savory and crisp notes that clean your palette while still complimenting a spicy mouthful. And no, not all Riesling is sweet. Even dry Riesling pairs fantastically with spicy foods.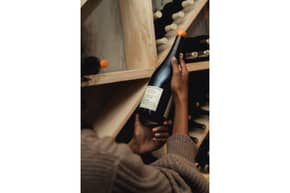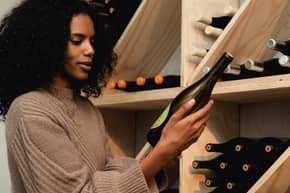 3. Want to try something new?
Fun wine discoveries happen when you know what you love, but want to try something new. If you're a Pinot Noir fan, I recommend trying wine from Beaujolais, the region famous for Gamay. Gamay as a variety parallels Pinot Noir with bright fruits and low tannins, and it's usually more affordable.
Sancerre and Sauvignon Blanc fans — Austria
https://hypebae.com/tags/austria
has the perfect relative: Grüner Veltliner. Light to medium body, crisp and herbal, it is also a fraction of the price of Sancerre. Vermentino, the gem of Sardegna, is another fantastic alternative to Sauvignon Blanc, as are many southern Italian wines grown on volcanic soil. Moschofilero from Greece is a playful, more aromatic option.
For my California Cabernet Sauvignon fans we're going to the Douro Valley in Portugal for their famous Touring Nacional. Big, bold and beautiful, these are often blended with Syrah and Tempranillo, sold at a fraction of prices compared to Napa Valley Cabernets. Nero d'Avola is another plush and dark-fruited sibling gaining popularity.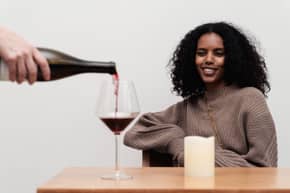 4. Champagne lovers, there's more in store than Cristal and Veuve Clicquot — at a way more affordable price.
We've heard of Prosecco and Cava, but here are a few other sparkling wine options that deliver great flavor and delightful character.
Franciacorta — Italy's version of Champagne (Prosecco is made in a different method, with a different grape).
Pet-Nat — the natural, unfiltered answer to Champagne. It's actually how Champagne used to be made, and they have rose quickly back into the scene.
Lambrusco — think sparkling rosé or red wine; all the flavor and depth with pink to red color and the ability to complement meats and heartier meals.
And finally, North American bubbly! Many of your favorite Champagne houses have vineyards in California, and their skills have travelled across and up the continent to the Finger Lakes and Niagara. Don't be afraid to give these a shot; you might surprise yourself and your guests.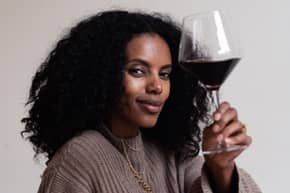 5. The older the wine, the better quality?
Actually, not really. Some wines need time to develop additional flavor, structure and, in the case of red wines, soften tannins and acidity. These are the wines that need to "breathe" before consumption. Imagine tightly shutting a box full of clothes and then opening it up after a few years: you'd want to let each piece air out before wearing, right? The same applies to wine that has been aged, requiring time to let all of its flavors balance and express themselves for your enjoyment.
Cabernet Sauvignon, Tempranillo, Nebbiolo (Barolo/Barbaresco) and Pinot Noir (Burgundy) are classic examples of grape varieties that tend to be aged. However, the majority of white wines are meant to be enjoyed young, and there are tons of red wines meant for early consumption as well, including Gamay, Malbec, Merlot and Zinfandel.
The most important tip of all:
Drink what you like! If it tastes good to you, the price or where it's from doesn't matter — it's a good wine for you.
Take a photo of the bottles you try and love. Dismiss the hype around this and that — close your eyes and simply enjoy what's in your glass. Cheers!
We discourage irresponsible and/or underage drinking. Drink responsibly and legally.
PHOTOGRAPHER

EDDIE LEE


PRODUCER

LILY CHEN


LOCATION COAST AND VALLEY
---
_______________
_______________________
Kenya ready for six-nation Afrobasket qualifiers in Nairobi for Africa zone five
2020-01-07
http://www.xinhuanet.com/english/2020-0 ... 683163.htm
NAIROBI, Jan. 6 (

Xinhua

)
-- Kenya's men's basketball team head coach
Cliff Owuor
is hopeful his side will weather the storm and emerge the winners from the Africa Zone Five Afrobasket tournament.
The six-nation competition will be staged in Nairobi from January 14 to 19 with the top team joining the other five zones winners progressing to the next stage of the qualification. They will then join the 15 teams that took part in the FIBA AfroBasket 2017 in Senegal and Tunisia.
Egypt, Uganda and Rwanda, the other Zone Five nations, got direct tickets to the qualifiers by virtue of participating in the last Afro basket championships. It means Kenya will now have to battle with Burundi, Tanzania, Eritrea, Southern Sudan and Ethiopia for the Afrobasket pre-qualifiers
Kenya has gained a lot in the last three years and we will be looking forward to a tough competition for us. I also have three top players missing. They are Denmark based

Tyler Okari

, forward

James Mwangi

and Spain-based center

Ronnie Gundo

. All the three were possible starters having played a pivotal role in our qualification process, but we have to adjust very quickly and have their positions covered,
said Owuor in Nairobi on Monday.
Coach Owuor has since recalled France-based forward
Robert Nyakundi
,
Mike Makiadi
who plies his trade in Rwanda,
Victor Bosire
and
Griffin Ligare
to replace the trio in camp.
The championship will be the first high profile basketball tournament to be held in Kenya since 1993 when the country hosted the African championships.
The 15 teams that have secured passage to the second round include champions Angola, Cameroon, Central African Republic, Cote d'Ivoire, Democratic Republic of Congo (DRC), Egypt, Guinea, Mali, Morocco, Mozambique, Nigeria, Rwanda, Senegal, Tunisia and Uganda.
Winner of the Zone Five competition will join Senegal, Angola and Mozambique in Group B of the AfroBasket competition.
---
---
Upgrading the IT System: A Way of Coping with Today's World
Written by

Asmait Futsumbrhan
http://shabait.com/articles/q-a-a/29961 ... y-s-world-
Articles - Q & A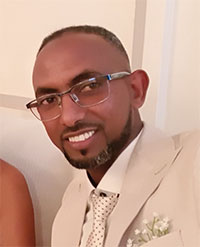 Meet

Tesfalem Belay

, an IT expert. Impressed by the idea and concept of the new field that was just showing face in the country, Information Technology (IT), the young graduate of Physics began to want to learn more about IT and everything related to it.

Even though he was familiar with the subject and took it as a minor, Tesfalem understood he needed to work much harder to value himself as IT proficient. In addition to reading and researching, he managed to get online courses which earned him several certificates regarding the field. Tesfalem Belay has worked with many organizations over the years and is here with

Q&A

to share his experience.
The shifting……I want to know more!
Even though I majored in physics, I did my minor in computer science which gave me an insight about IT. But, that wasn't the only thing that stimulated me to become a computer programmer. We are talking about a time, when Information Technology wasn't popular in Eritrea; people barely knew about it and had little interest. However, in talks I had with friends I wanted to know more about IT and started to do a little digging.
Challenging as it was, it was hard to find the right books and right materials, especially if you want to teach yourself. But, I had big desires to educate myself about IT and everything connected to it. So, I read books and magazines besides searching the net. Even the internet wasn't fast enough to do all the searches I wanted to do, but I had to manage. I asked one of the friends to give me training and documents to study and finally I was able to have a base, in web designing. Nonetheless, the society's lack of awareness at the time was one of the biggest challenges for me. Not many people understood IT, and it was hard to communicate with anyone. At times, it took me months to convince individuals to design websites for them.
Following the path, building the Profession.
While working on designing different webs, I knew that I needed to be officially certified to become a professional. That is why I took online courses to get my certificates on Web Development (HTML, PHP, MYSQL, Java Script, CSS), Network A+, Cyber Security and Android Mobile App Development. I was also enrolled at an Australian freelance website,
Freelancer.com
, which offered jobs. Joining the website has shaped me in many ways. There, I had the opportunity of working with many other nationalities. I was the first Eritrean to ever work on the website and working with the programmers was a great experience. I learned how to communicate, the importance of giving priority to the profession not money and, most of all, how to upgrade myself as a professional.
One of the many things I learned on the website, is that I needed to have partners. I also wanted to share my experience with others, and started teaching students. Not long after, I partnered up with individuals and started to work on various projects which, for some reason, have failed. One of the projects is designing a website for an online shopping we planned, with the National Union of Eritrean Women.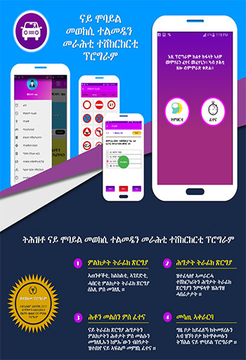 Coming a long way, time to be productive.
Working as a team has its benefits. Though it would have made the job easier, I couldn't find people with the same interest as myself. Which is one of the reasons I needed to upgrade my knowledge, to do the job all by myself. For instance, I had to study all the things needed to design a website, including graphics, and I worked on many websites for various institutions.
On the way, I met with a team of IT people by the name,
Orange Computer Center
, and started working as a sub-contractor. I did many things with them, including installing
Enterprise Resource Planning
for ZAER Textile Company. It is an internal system, that controls every activity of the company. While working for the company, I realized that there are many things I needed to know, one of which was accounting. Everything is connected; as a result, I got my diploma in accounting from SMAP Institute.
So far, digital libraries, hotel management systems, restaurant management systems, point of sale systems, tour and travel management, inventory management are some of the organizations for whom I have developed systems. Softwares do exist on the internet and other countries, but having them locally done makes them more efficient and comfortable to use.
Award winning Phone Apps, something motivating.
Over four years ago, I partnered up with
Ebtisam Hussien
, a Computer Science graduate, and together we decided to work on various phone apps since they are related with the web system. However, we wanted to do more with the Apps, and finally decided to come up with three Apps which we thought can be helpful to the public. After a year and half research, we came up with three Apps which people can use without the need to connect with the internet. A driving lesson App in Tigrigna language, with a form of test to know your level after studying the signs was one of the Award winning Apps. Another was a yellow page App, which shows different institutions, hotels, bars and their information. The third one was an online shopping App, which we are thinking to make as
Asmazone
. Those three Apps were presented as a package at the 2018 festival, and won first prize. Even though we haven't still launched them officially, people were impressed. We are thinking about launching them officially, soon.
Tip for the public.
At a time when technology has dominated the world, I think we are far behind. Of course, the younger generations are interested in the different types of technologies and everyone uses the net, but we should put all the energy into good use. It took a long time to introduce IT, but now the technology is changing faster, and we need to cope with the change. We need to upgrade our selves. There is always a bad thing, for every good thing. IT can have a bad side, as well but we need to work hard on how to benefit from it.
---