Eritrea is fascinating. It is the only state in Africa where power is vested in an entirely gerontocratic caste - a government of the old for the old.
A rare picture of what a typical PFDJ meeting looks like.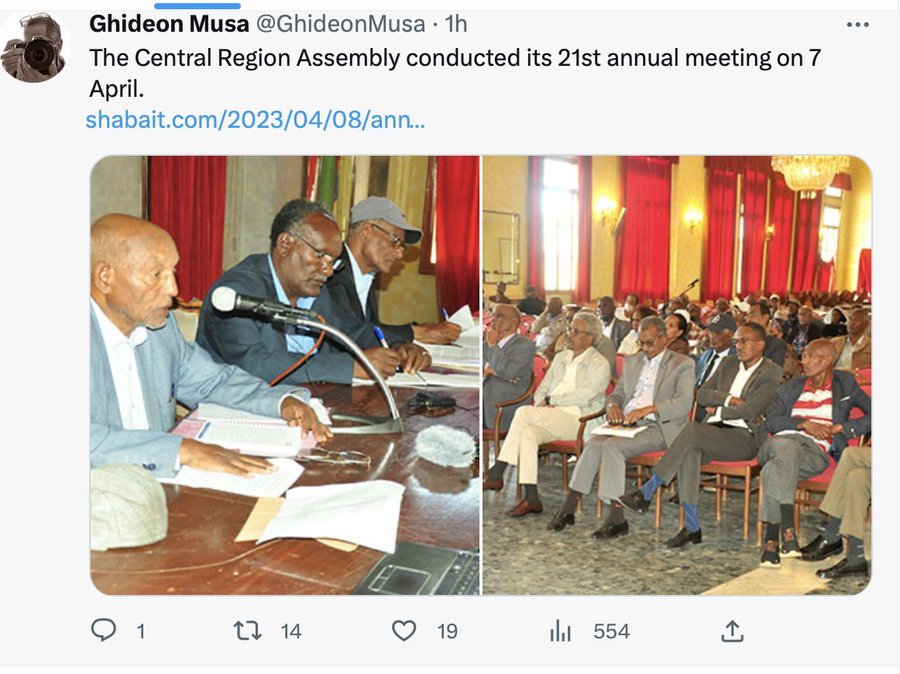 A
gerontocracy
is a form of oligarchical rule in which an
entity is ruled by leaders who are significantly older than most of the adult population
. In many political structures, power within the ruling class accumulates with age, making the oldest individuals the holders of the most power.
Eritrean Age structure
0–14 years 38.23%
65 and over

4%


65 and over ministers of Eritrean government

100%
https://en.wikipedia.org/wiki/Demographics_of_Eritrea
The median age in Eritrea is 19.2 years.
https://www.worldometers.info/world-pop ... opulation/