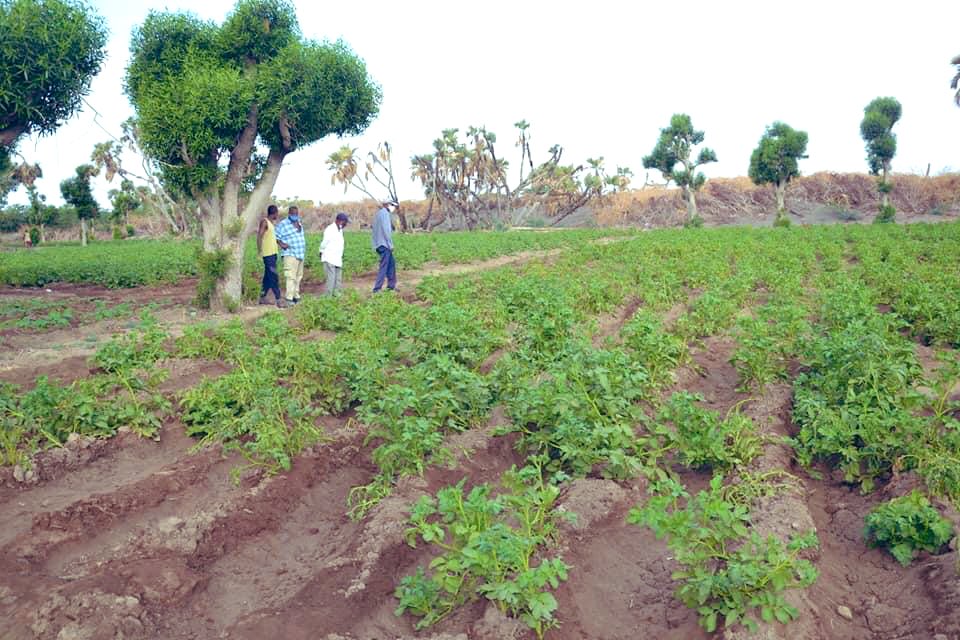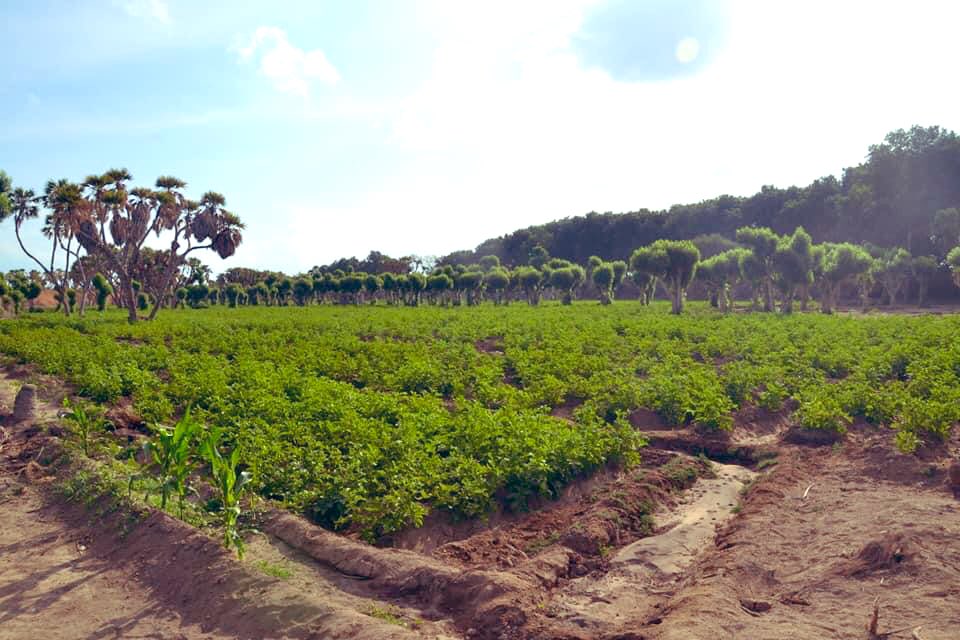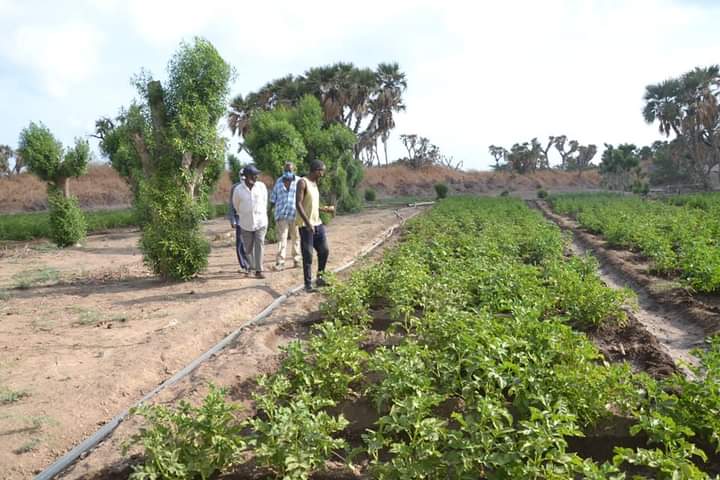 ኣብ ሓርሲለ ንኡስ ዞባ ደቡብ ደንካልያ ዝለምዕ ዘሎ ሰፊሕ መሬት።
Fecadu: @

Fecadu2
---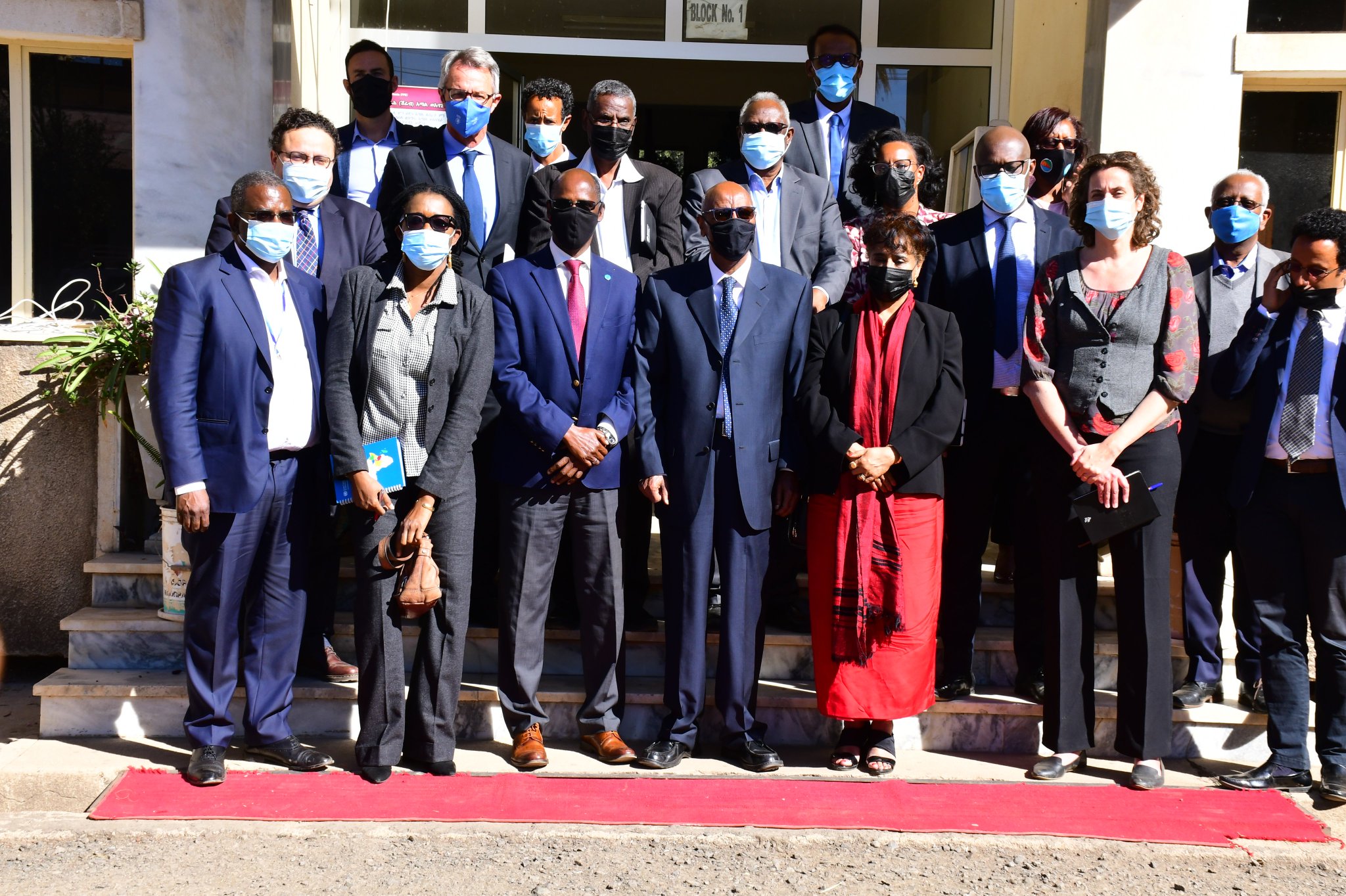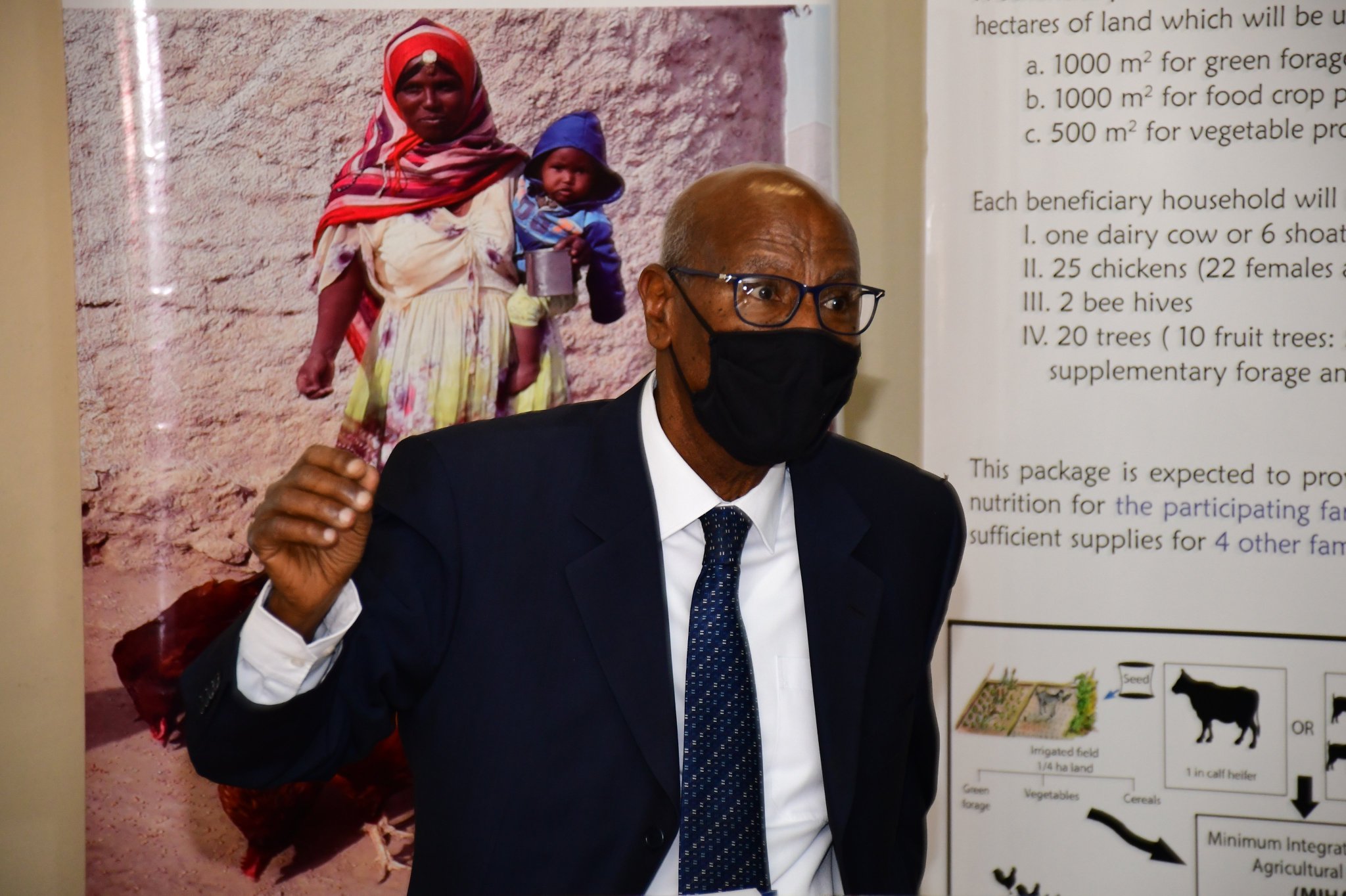 Update

: UN High-Level Delegation, UN Country Team in Eritrea hold meetings with Government Officials in Asmara. The high-level delegation and the UNCT in Eritrea held talks with the Minister of Agriculture and the Director General for Energy.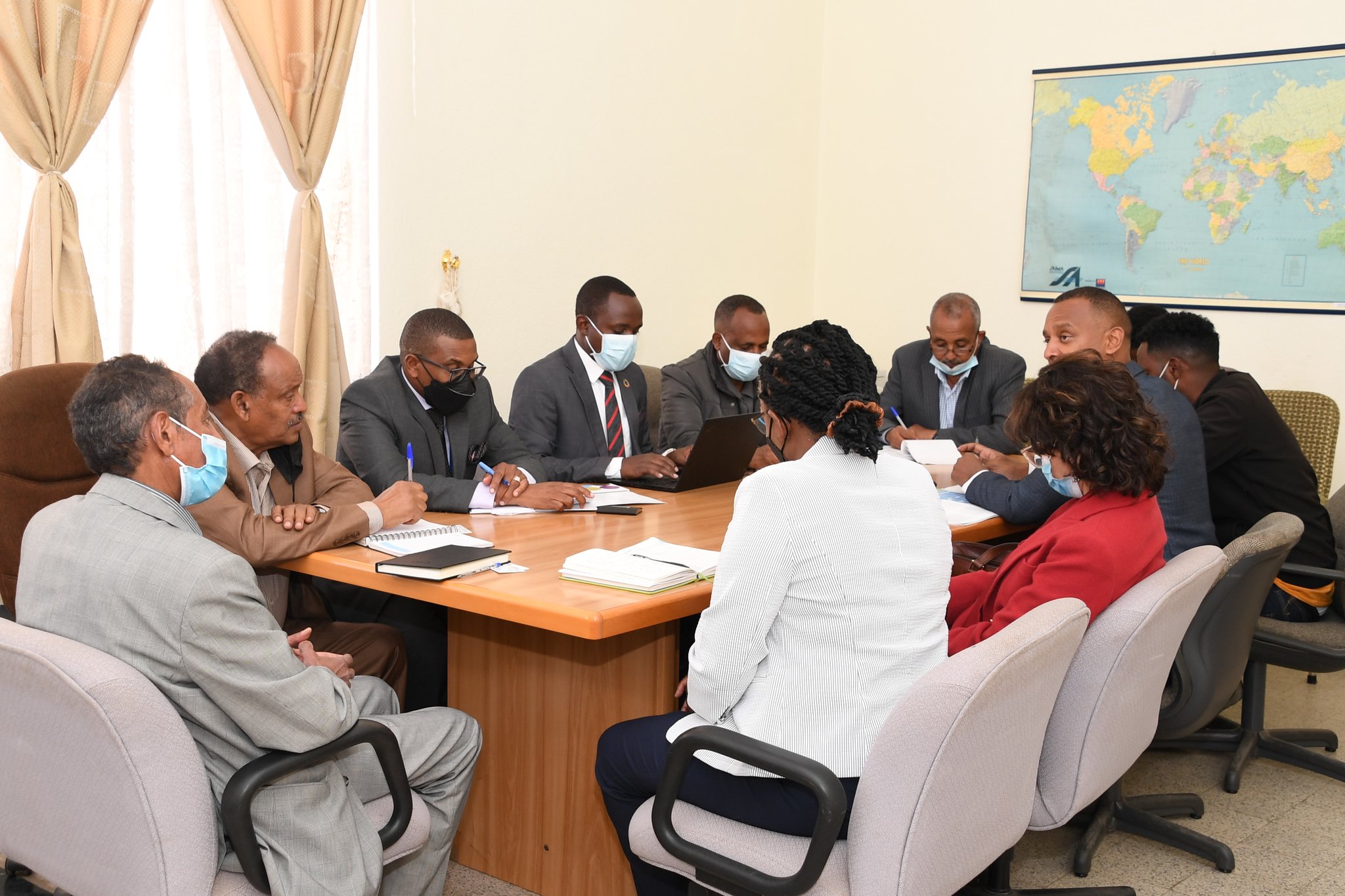 Talks aimed at strengthening cooperation, synergy and identifying new areas of partnership under the new cooperation framework. The UN is committed to #

LeaveNoOneBehind

in the implementation of the new cooperation framework
UN Eritrea: @

UNinEritrea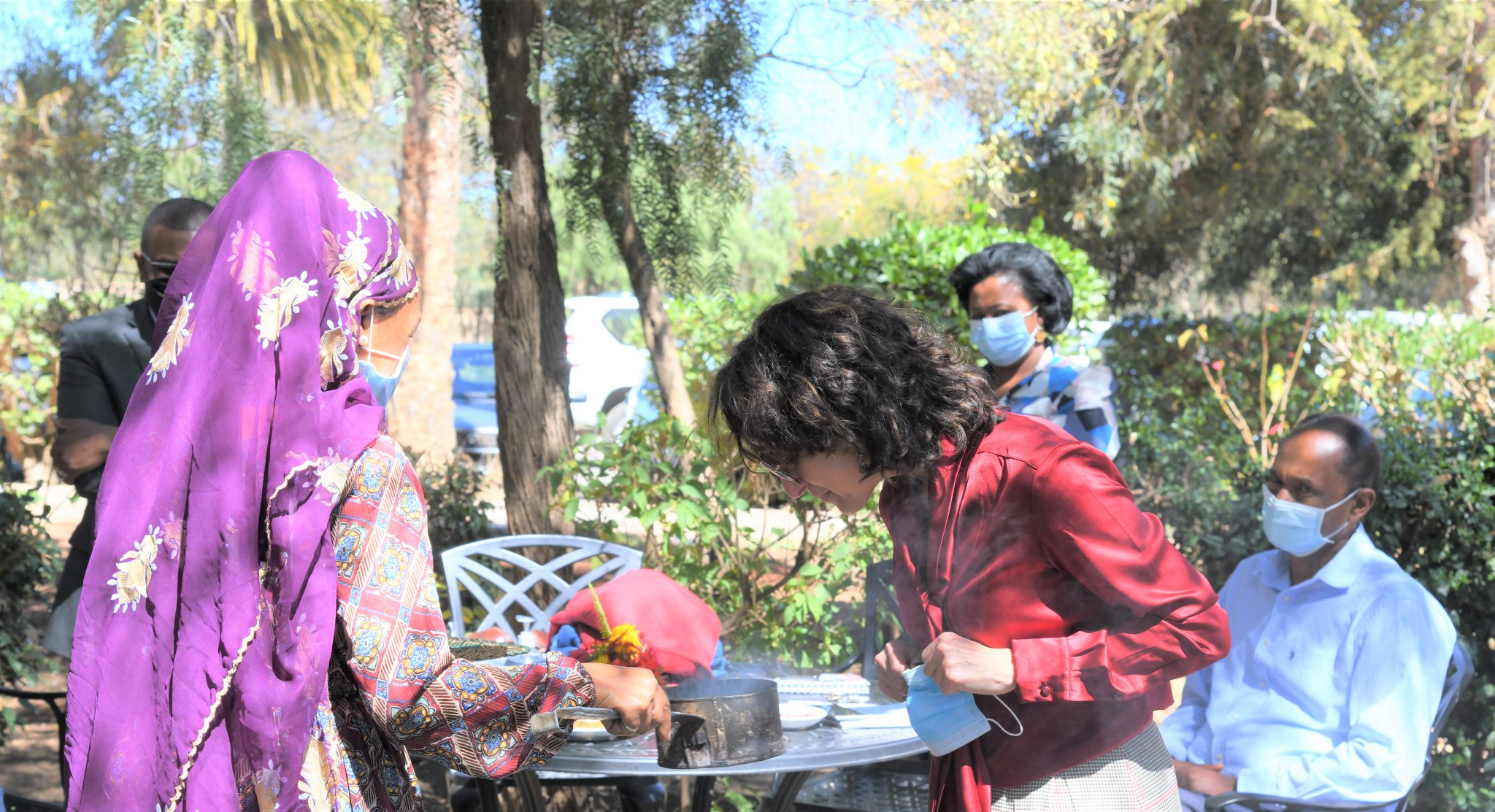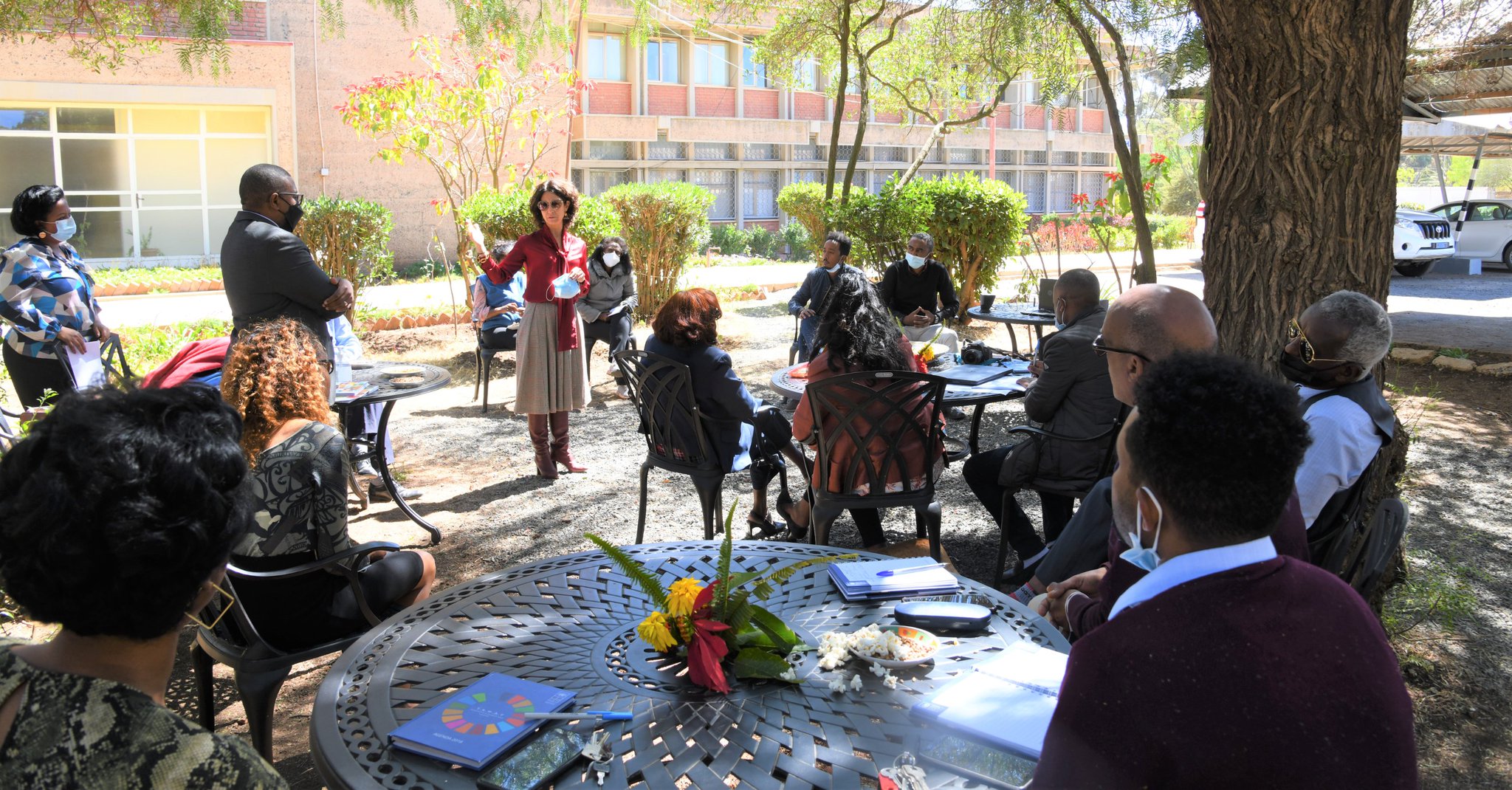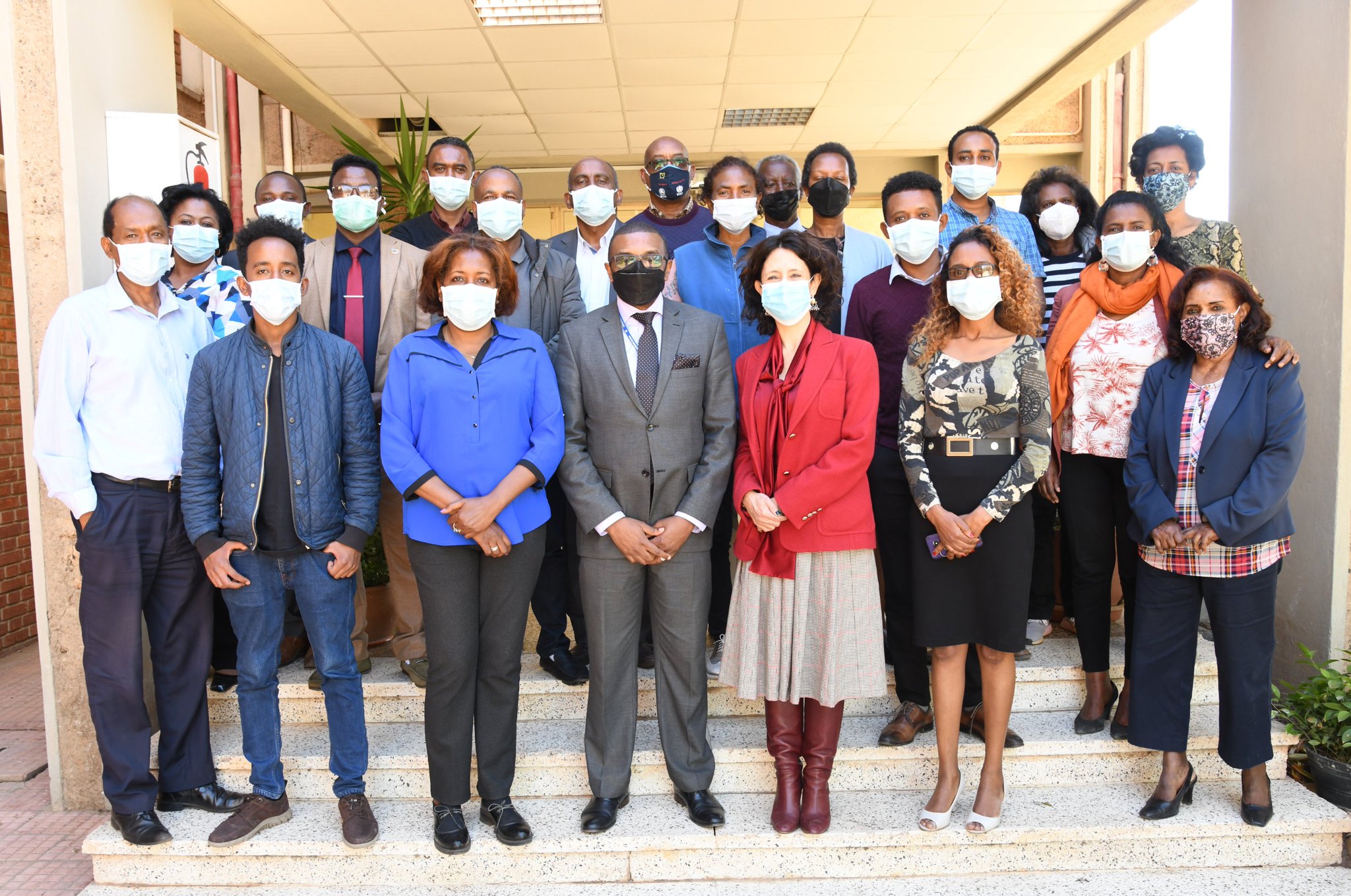 The UNDP team in Eritrea is delighted to welcome @

AllesandraCassazza

, @

UNDPAfrica

delegate joining the UN Regional Directors visit to Eritrea. UNDP is committed to continuing its support to Eritrea`s dev't efforts & the achievement of the SDGs by 2030.
UNDP Eritrea: @

UNDPEritrea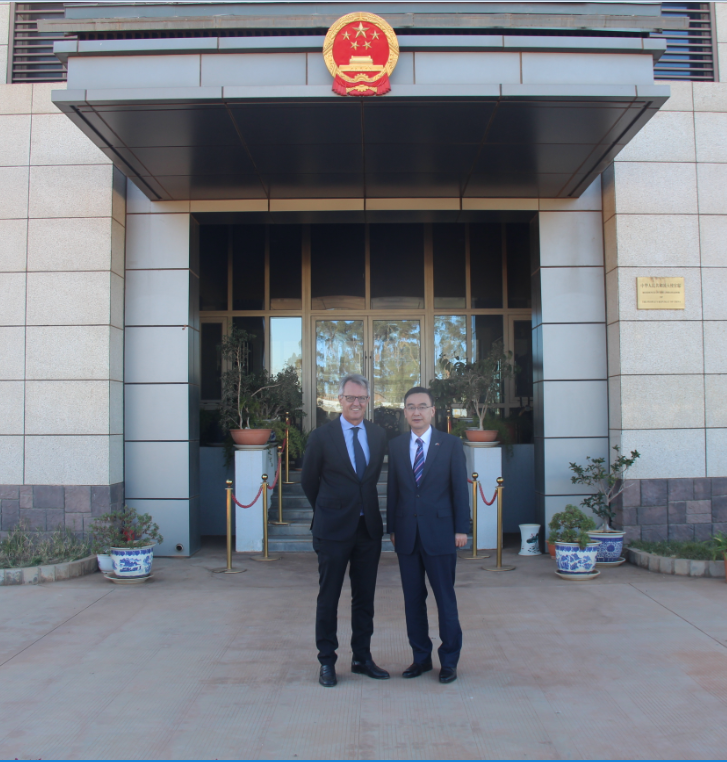 Ambassador Cai Ge met with Mr.

Michael Dunford

, WFP Regional Director for Eastern Africa and had a constructive exchange of views.
Chinese Embassy in Eritrea: @

ChinaEmbEritrea
---
Financial support to families of martyrs
https://shabait.com/2022/01/26/financia ... artyrs-11/
LOCAL NEWS
Massawa, 26 January 2022
- Youth workers organization and trainees of Nakfa Social Science Training Center, contributed 93 thousand Nakfa in support of 33 families of martyrs in their areas.
Accordingly, 12 families of martyrs in 12 administrative areas in Ghinda sub-zone were extended with 6 thousand Nakfa each while 21 families of martyrs in Nakfa sub-zone were provided with one thousand Nakfa each.
Indicating that supporting families of martyrs is not to be left to the Government only, Mr.
Omar Yahya
, administrator of Ghinda sub-zone, commended the initiative the youth workers organization took.
Pointing out that the support was in continuation of the similar initiative by the public to support families of martyrs, Mr.
Yohannes Keleta
, director of the Nakfa Social Science Training Center, said that the center is initiating a program to enable families of martyrs improve their livelihoods.
_____________________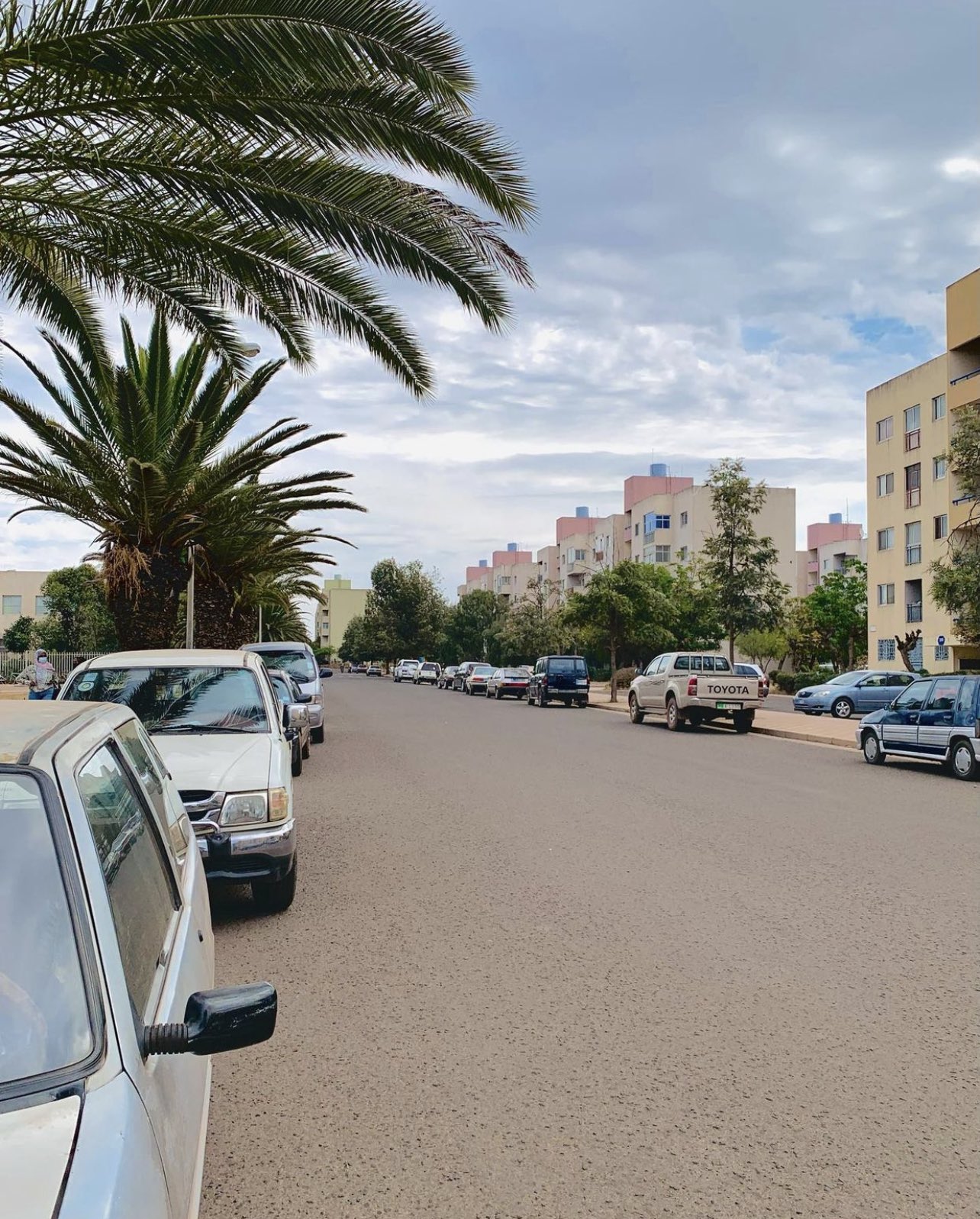 Sembel housing, aka,

Enda- korea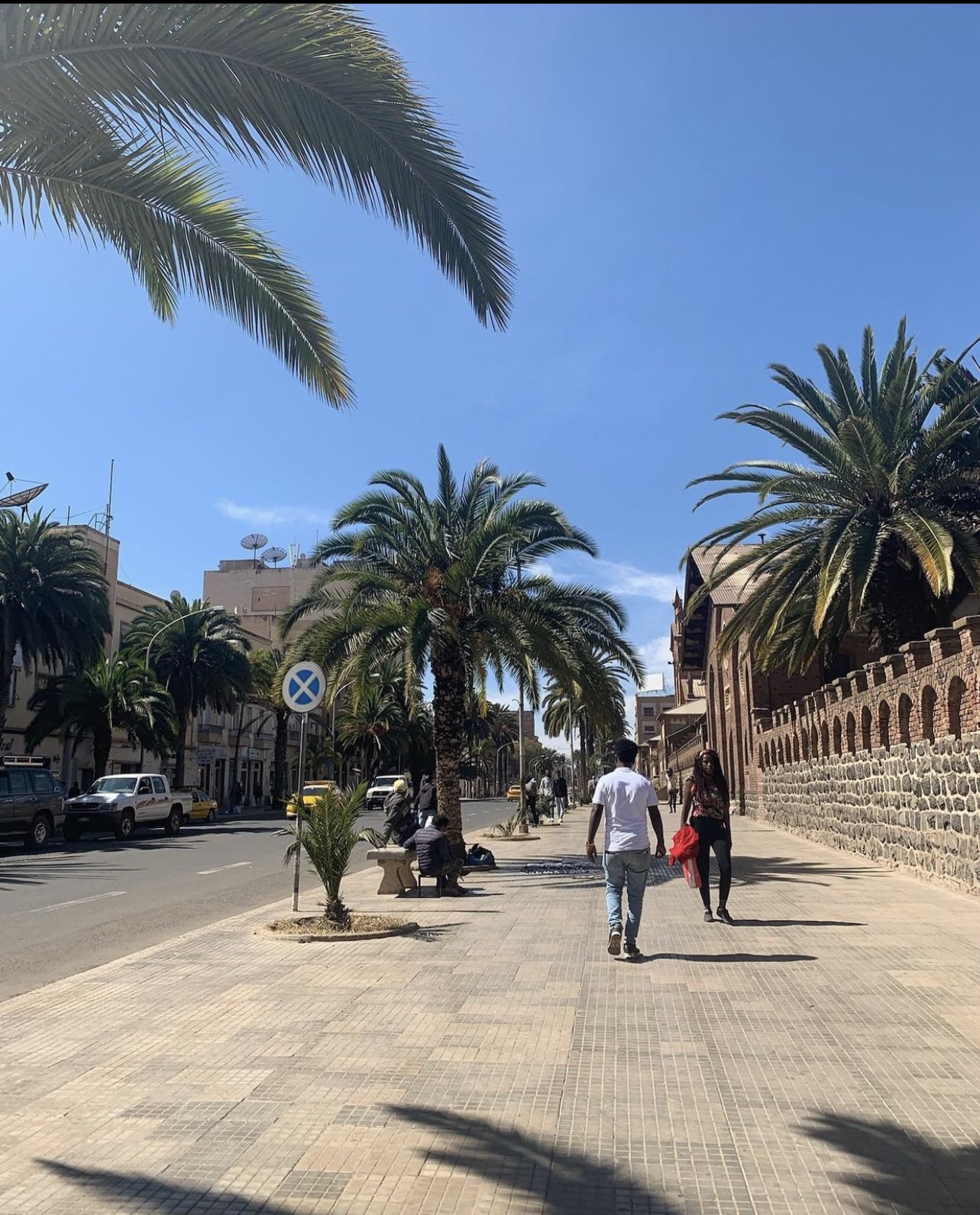 Downtown
Asmara ኣስመራ: @

asmaragraphy
---
Eritreans and Ethiopians

:
Swedish Media, stop with your biased & false reporting!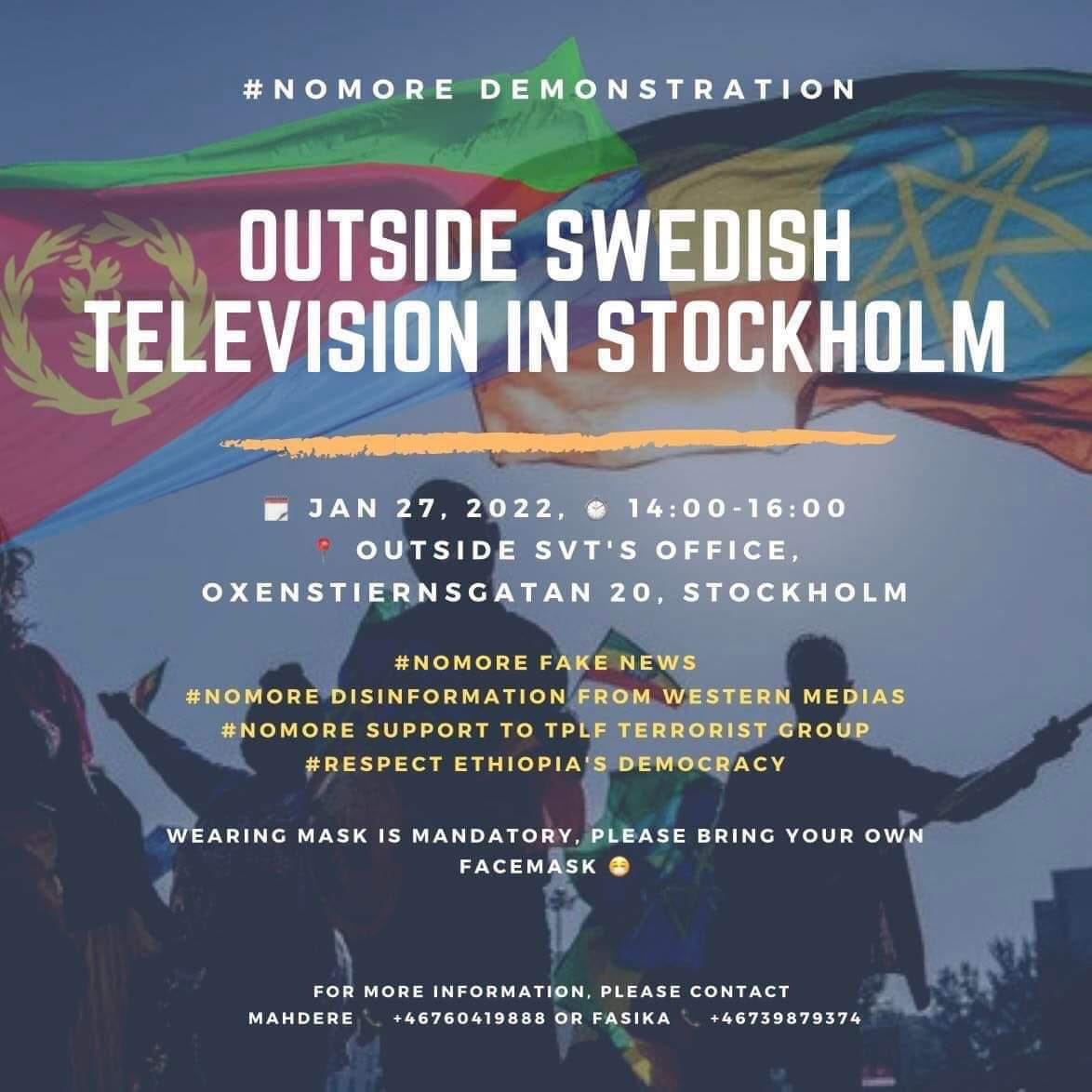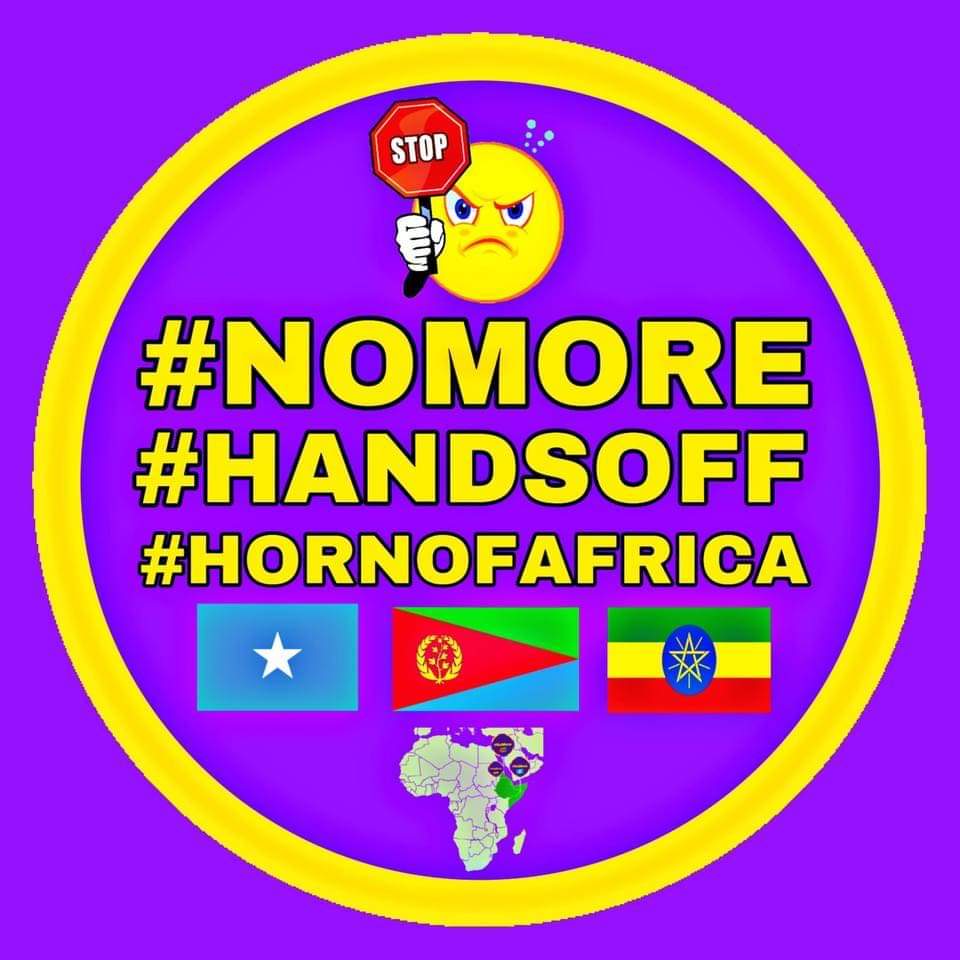 __________________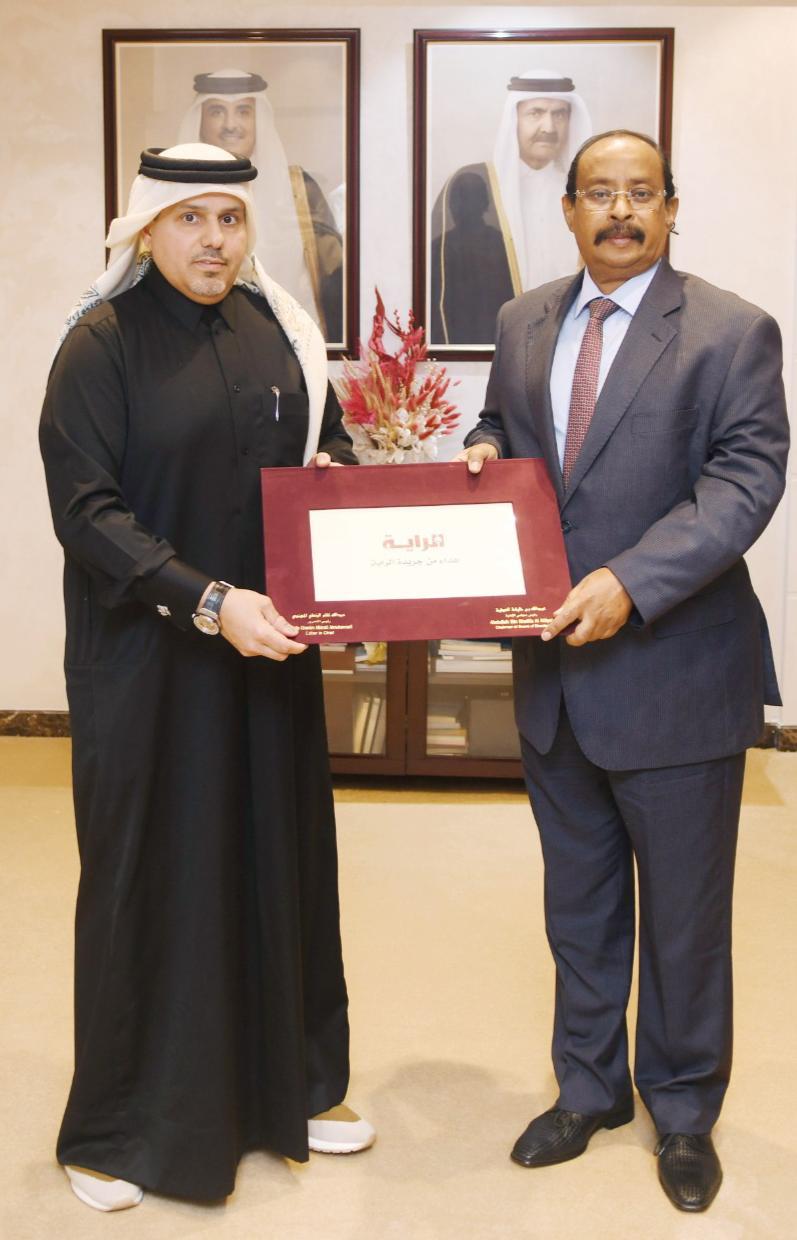 Today, 26/01/2022, Mr.

Abdullah Ghanem Al-Binali Al-Mohannadi

, Editor-in-Chief of

Al-Raya

, received the AMB of the State of Eritrea to Qatar H.E the AMB and Dean of the Diplomatic Corps:

Ali Ibrahim

, where the AMB praised the depth of the Eritrean-Qatari relations.
UM BROOD: @

um_brood
_________________________
Meet Halla Henderson: Minnesota's First Eritrean American (and of Lebanese Heritage) to Win School Board Seat
January 24, 2022
Photo credit: twitter.com
By:

Lolla Nur

, Freelance Journalist
https://theuptake.org/2022/01/24/meet-h ... oard-seat/
Note

: This interview took place in early November 2021. Quotes have been lightly edited for readability and brevity.
Hi Halla! Please introduce yourself and a bit more about your background.
My name is Halla Henderson,
https://twitter.com/hallaforspps
I'm Lebanese and Eritrean-American. I recently (in fall 2021) won my Saint Paul Public Schools (SPPS) board campaign.
https://www.hallaforspps.com/
My father is an Eritrean immigrant, my mother is of Arab descent; she's second generation Lebanese American.
I'm a daughter of immigrants but not an immigrant myself. I identify as biracial, and East African and Arab American.
How does it feel to win the campaign, particularly as the first Eritrean American to hold an SPPS board position in our state?
It feels really good! I struggled a lot with [the cultural identity piece] throughout the campaign cycle: how do I hold (my identity) and lean into it — recognizing that I'm first gen? I have connections to the [Eritrean] community but they're not as strong as they could be. I think about how can I make sure I feel good and comfortable and make everyone feel proud in standing in that — without misrepresenting myself in some way.
By the time I got elected I realized it's a win for the [Eritrean] community regardless, by people understanding that Eritrean people exist. We're a relatively small community. We don't always get attention or knowledge about our story. So it feels really good, and is something I'm holding and trying to cherish.
Is there a large Lebanese community in Minnesota?
There is a Lebanese community in Minnesota, but not as large as it used to be. My grandma came here when she was a baby and at that point there were two or so generations in the Midwest. A lot came through Michigan (the U.S. state with the largest Arab and Lebanese American community in the country) and stayed there. A lot found work in Iowa and Minnesota.
When and why did you start political organizing?
I started DFL politics and political organizing after the 2016 presidential elections. I could see what the impact [back then] was going to be. I worked for Representative
Dave Pinto
(DFL 64B) as a youth organizer. I ran political campaigns at three college campuses and on Representative
Kaohly Vang Her
(DFL 64A) campaign's last cycle. I've also volunteered for other St. Paul political candidates throughout the years.
What was the process of doing outreach to immigrant communities during your school board campaign?
My roots are in mobilizing young people and renters and people excluded from the political process. Earlier this summer an Eritrean American friend and fellow organizer reached out about celebrating this milestone—my campaign in the community.
So we brought [Eritrean community members] together at Snelling Cafe
https://www.visitsaintpaul.com/directory/snelling-cafe/
a few weeks ago. (Snelling Cafe is a historically Eritrean owned business in the Little Africa
http://littleafricamn.org/my-account-2/listings
business and cultural district, on Snelling Avenue in the Hamline Midway neighborhood of St. Paul, Minnesota).
[The event included Eritrean] elders and family members in the community. As a daughter you always want to make your parents proud. My father introduced me to people in his community he always admired. I was on the local Eritrean radio station talking about my experiences that we always listened to growing up.
That sounds like such a rich experience!
Yeah. What was powerful was that afterwards we went to visit some Eritrean women in the local leadership groups and that was great, to be in community with other women. They asked us good questions and they made me work for their vote! My hope is we can continue to do more of that. I'd love to continue to build in community and have conversations about what we do on the school board.
We also doorknocked in the Eritrean community in Saint Paul's West 7th area. There's a substantial group of new immigrant folks who live there. It tends to be hard to reach all the places you want to as a first time candidate. I wish we had more time and capacity to build more infrastructure in the Eritrean community.
Photo credit: mnyouth.net
Why is culturally sensitive political engagement important?
[My campaign organizers and I] talked about doing something at the Eritrean Community Center and having a conversation there as opposed to having people come to us.
Community engagement can be a transactional relationship. I hear a lot of people, when talking about immigrant communities, say,
Well, we just don't know where they are.
Well, where are you looking? If you're looking at mainstream spaces and institutions, most of my family is not going to show up. But they might show up at a restaurant where they know the owner. So, be intentional.
As a young organizer we know to find people closest to their home, like the café across the street or the community center in the basement in one of their neighborhood buildings. And we just stay there and build connections. That's what I'm hoping to replicate. Immigrant communities are taken for granted in political space especially around policy and public schools.
Yes, and often the impact is that our communities' voices, Eritrean, Ethiopian, Somali and larger immigrant and refugee voices, are left out of the political process.
Yeah, there's a pervasive problem particularly in politics where we [political parties] expect, because these communities are often the ones with decisions being made about them, we just expect them to vote for us. But we don't do a lot for community access for the things we campaign on.
Take the
Envision SPPS
https://www.spps.org/Page/40755
plan — most schools being targeted for closures or shifting in programming are schools of new immigrant families. We have a high school that's there to serve immigrant families and the plan is to shut it down, so what does that say to how we value our immigrant families?
We're going to take away the resources that are important, but still expect immigrant families to show up at our campaigns and events. I don't have the full answer on this now but it's a matter of holding us (policy makers) accountable.
I was talking to a lot of folks who said,
I don't know why I vote, if I vote people in and every year they fail to do the smallest thing for my family to survive and succeed.
I don't know that enough people in politics have grappled with that. I think there'll be serious ramifications to the work we do if we continue to take those votes for granted.
What is your vision for Saint Paul Public Schools? What do you hope for immigrant/refugee students and families of color?
My vision is continuing to make sure we're actively recruiting teachers of color, teachers who have our shared lived experiences. That's something I'm going to fight the school district to be held accountable. I'm trying to think about best ways to reduce harm in community: how are we engaging families around school closures? Are we in the school building and community centers, talking to folks about how this will roll out?
What were the highlights of your campaign?
My campaign team is a team of young people. I had three high schoolers on my team. We had immigrant and first generation folks on my team. I could not have built the platform we built without them. They were there with me from day one, intentionally engaging young people. We hear what parents are saying but what do you think as a middle or high schooler?
I call them the future of St. Paul politics, they brought a level of energy and excitement into spaces and made me feel so sure of what we're doing and why. My team was phenomenal.
What were some challenges of running a political campaign?
A challenge early on was convincing people that I was smart enough and had the experience, that I was deserving to be in those spaces. That's a familiar challenge for young women of color. I had plenty of people tell me,
You don't know what you're talking about, you're just doing this because you're a Black person.
The thing is, I wasn't running on my identity. It was something I was proud about but it was people making judgements about who I was. I was able to get through it because I had a group of people to support me through.
That's amazing haftey. I can feel your conviction and determination.
Thank you. I mean, to go from underfunded to running a citywide race without a lot of money — the highlights were being able to connect with young people and make sure they were represented.
I grew up in a community that was the most taken for granted and the first one on the chopping block. I held that a lot and was mindful of that as we were canvassing, being intentional about not taking folks for granted and being in community with them.
Now that you've won, what's next for you?
I want to experience what serving at this level feels like before I make any further decisions about working in government. Government and policy is something I plan to continue to do, but at this point I'm just focused on serving our Saint Paul kids.
Last edited by
Zmeselo
on 26 Jan 2022, 22:08, edited 2 times in total.
---
"We parents are the ones who should give our kids the opportunity and exposure." Deborah Haile
By

Mical Tesfay
https://shabait.com/2022/01/26/we-paren ... fvKQHjJYSc
Q & A
Jan 26, 2022
Perhaps the biggest obstacle to create a wonderful life is self- limiting beliefs. As a result of these beliefs, most of which are not true, you hold yourself back from taking the steps necessary to create the kind of life you really desire. The way you free yourself from these negative thoughts is to change your perception about who you are and what is truly possible for you to do. Mom and son best-selling authors and co- CEO's who love to share world adventure and show how education through travel should be an integral part of any childhood, are our guests for today's Q&A-

Deborah Haile

and her son

Jonah Seyum

. Deborah was born in Sahel and grew up in Min­nesota. She got her Master's degree in Washington D.C and is currently living in Miami, working as a Director of legal operations. At the same time she is growing her business

Tiny Global Footprints

, writing children's books and inspiring world travel. Jonah Seyum was born in Atlanta, US. He is 8 years old and in 3rd grade. He is an award winning and best-selling author. He loves reading books, spending time with his family and travel­ing the world with his mom. Jonah has been to 11 countries and he is counting to visit more. The following is the interview of both Mom and son.
I thank you for this interview, Deborah and Jonah. How did you start writing and publishing books?
Deborah
- Our first trip was to the Dominican Republic. Jonah was 18 months old, then. That trip was more like to get away from my daily busy life. I had full time job and had a lot of demanding things going on in my life. However, I needed to just get away from that life and had a quick family trip to the Dominican Republic. After that we went to Dubai, Eritrea, Cuba, and then Thailand respectively. After we visited those places, it felt like going on trips was something that we would continue to do. It takes you away from your environment and my kid was learning a lot from it. It was nice. So adventures and having fun was not really something we would stop from having. When we got back from Thailand, I printed out some pictures from the trip and I gave it to Jonah to show his classmates. He was in pre-school, then. When he went to his class, he told them what he did in Thailand with me. He explained each picture, very well. His teacher put everything into a sort of a book and gave me back all the pictures with everything he said, written down underneath. I have always felt like people can get something when you are telling your story and have always wanted to write a book. Aside from that a lot people started asking me how my trip with Jonah who was then a baby, basically a toddler. I had to explain every individual I met & all our experiences. That was exhausting. So I came up with a solution- to publish everything in one book and let other people know, what exactly we did. However, my mentor advised me to publish it in a book series. So we named the book series
Jonah global footprints
, which is Jonah going around the world and leaving his tiny footprints. The books teach about the culture, geography and things about the particular countries we visited. The book was written, in the form of question and answer. That is one little kid would ask questions about what they eat, what they do, and where it is and stuff like that and he answering it. So by reading the books, he is teaching other kids. We also provide tips on the back of the book, like what is good for the kids when traveling to that specific country and places to visit. Jonah started writing journals, when we travel to different countries. It is the foundation of his writing. Basically, we became the guide book for parents and children who are interested to visit of the specific countries we have been before.
When writing, what is your part and your mom's?
Jonah
- Eventhough I help with it, my mom basically develops the story because she would make it clear to the audience what exactly is Jonah searching for. For instance, in the first book he was searching for elephants in Thailand. The book series inspired me to write my own book, on my own. So my part is giving my mom my perspective when we write it down and my mom grabs some ideas from my journal. I also help with reminding her some moments, events and things that she forgot to remember. When I wrote my first book, my mom asked me about my passion. I told her that I like sports. So my mom supported me to write about my favorite sport. At first, I asked my mom how I would write it. So she helped me by asking questions, that can generate ideas.
So how did it come out?
The book is called: "
basketball or soccer
". In the book, I go back and forth to see which one I like the most. In the book I provided reason why I like basketball, then again I also stated why I like the soccer too. That's how it was written, till the last page. It was about comparing both sports. At the end, I concluded that I like them both equally. Keeping the readers on track till the last page, was the best part of the book. So it came out so well, I believe.
How does it feel to work with your son?
Deborah
- No words can explain. It feels wonderful. It feels like I'm giving him the opportunity to take responsibility, for the potentials that he has already owned. Besides, I like it, because he is like my right hand as he helps a lot with my commitments such as selling books; which he excelled in it. In advertising the books, he tries so hard to convince people to buy the books by going around and tell them,
I wrote this book, with my mom. It is worth buying.
and so on.
I remember one event when we had a book fair, which at that time I was a photographer. He sold all the books, in six hours. He did such an amazing job, which made me so proud of him. We also do podcasting; and he is heavily involved in that too. His talent came out naturally, and I have never forced him to do anything, which made our work easier. I started it and he joined me with excitement. This job is very important for him because through this experience he is learning ownership, entrepreneurship, finance and business as a whole. He is learning business skills and life skills, while working with me. It feels amazing, to see my son working hard with me.
Are there any upcoming books to be published?
Yeah! We have already written two books. They will be published, when we get back to the US. One of them is Jonah's,
"what does Daddy do all day?
". This book is about Jonah, trying to find out what his Daddy does at work. He uses a lot of tricks, to find out what his Dad is working on. Finally, he finds out when his father tricked him that he wants to go out to play with him but instead took him to his workplace. The other book is, "
filling my pockets with Nakfa in Eritrea
". They both are going to be published at the same time, very soon.
Any final messages?
Jonah
- I want to inspire kids of my age to write about what they like, because it is fun.
Deborah
- My message is to the parents. Show your kids the world, by traveling. Ask them what they want to do, because we parents are the ones who should show our kids both opportunity and exposure!
---