Press Statement on Airstrikes on Internally Displaced Persons
(IDPs) Camp. #Tigray
January 9, 2022.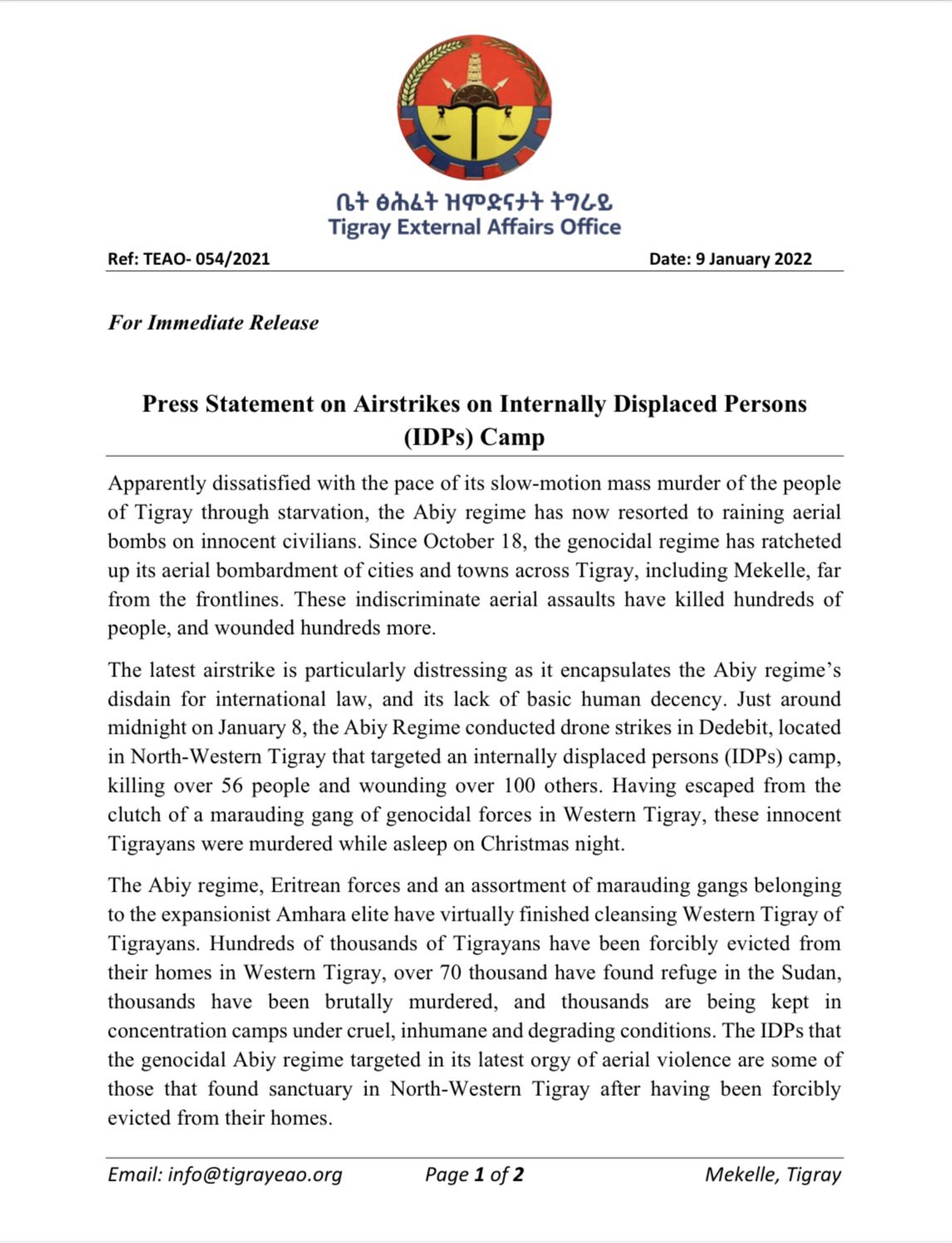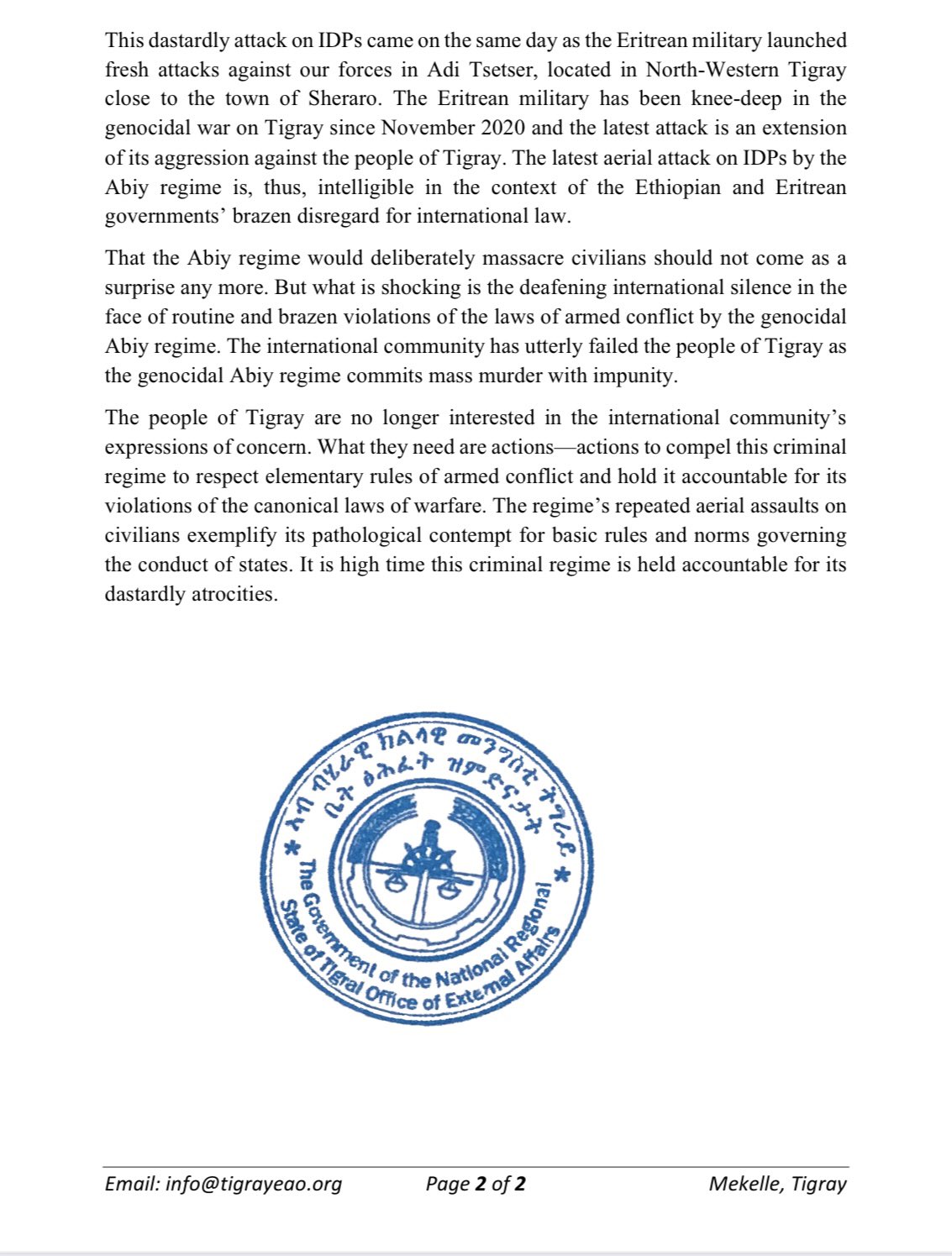 ---
---
You dumb a"ss agame, let's say what you said was correct for your sake. Now, why are you worried about the 'Eritreans' death, while you didn't care about the almost a million agames death corpses we see every day here with their brains blown off and skinny smelly bodies mangled.
If your intention is to make us Eritreans get pissed off and distance ourselves from siding with the Ethiopians, you are freaking wrong.
We are willing to be martyred on behalf of Ethiopia, if in the process your funfunat agames get eliminated from the face of the region.
Lemamni aka beggar.
Quit begging every body to bail you out.
We and the Ethiopians will finish you once for all even if we have to loose few precious Eritreans lives in the process.
Qondaf agame.
With one of your filthy mouth you tell us that you killed 1000ds of Erit troops and here you are debunking it that you love us the Eritreans more than you do to your shera'muta mom and snotty siblings by worrying about Eritreans well beings.
Are you stupid?
---