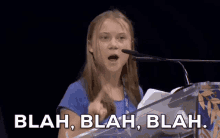 The demise of Romadan mohammed nur, Alamin mohammed said, any many other senior veterans didn't make the alcoholic junk to reflect about life in General and the legacy he intends to leave to the eritrean People. instead, the junk repeated the same boring, meaningless substance-less interview about regional issues for almost 3 hours. Domestic issues were ignored and sidelined intentionally because as a big failure in every parameter (education, infrastructure, health system you name it) The junk doesn't dare to raise it. And here are the few selective domestic issues the junk raised.

ቻይና ምስ ህዝቢ ኤርትራ ዘለዋ ስለ ዝመሃረትና፥ብረት ውን ስለ ዝሃበትና ዘይኮነ፥ናይ ስትራተጂ ምሕዝነት ውን ኣለና።

Does the junk knows the difference between strategic and tactical relationship/ partnership? if China was a strategic partner to Eritrea as the junk is insinuating , why didn't the chinks use their veto power in the UN security council to protect Eritrea from the sanctions? Personally i am not even suprised with the junk comedy Anymore. i remember when he conducted state visit to the Iranian capital Teheran on state visit, he said. "The relationship between Eritrea and Iran is so deep that the founder of the islamic republic of iran, Ayatollah Khomeini prayed for Eritrea in one of his sermons.
.

ኣብዚ ሃገር ጸዓት የለን፥ኣሎ እንተበልካ ዘሐፍር ኢዩ፥ጸጊንና ውን ክገብር ኣይከኣልናን፥ብዘይጸዓት ከኣ ዝግበር የለን።

The junk is revealing a state secret that there is no Electric power supply in Eritrea. He is genius, at least he knows there is no Electric power supply in Eritrea

ኣብ ሕርሻ ኪንዮ ዕለታዊ መግቢ ክንከይድ ኣለና።
እዚኦም ተደማሚሮም ክኸዱ ኣለዎም


They should, they could have, are words which bored eritreans to death.

ዕድነታትና ከም ዝደለናዮ ኣይከደን፥ናይ ማዕድን ጸጋታትና ክንምዝምዞ ክንክእል ኣለና


yet again the famous words of we should, we could have
Like i have said many Times in this forum, if there are easy deceived eritreans Who thinks that the alcoholic junk is going to take them to the promise land, they should sniff Colombian or Ethiopian Coffee.