What delusion!
____________
Telling Isaias Afwerki himself, to surrender to the "tgray army". The audacity!!!!
_______________
Bravo Fb!
TMH Next!!!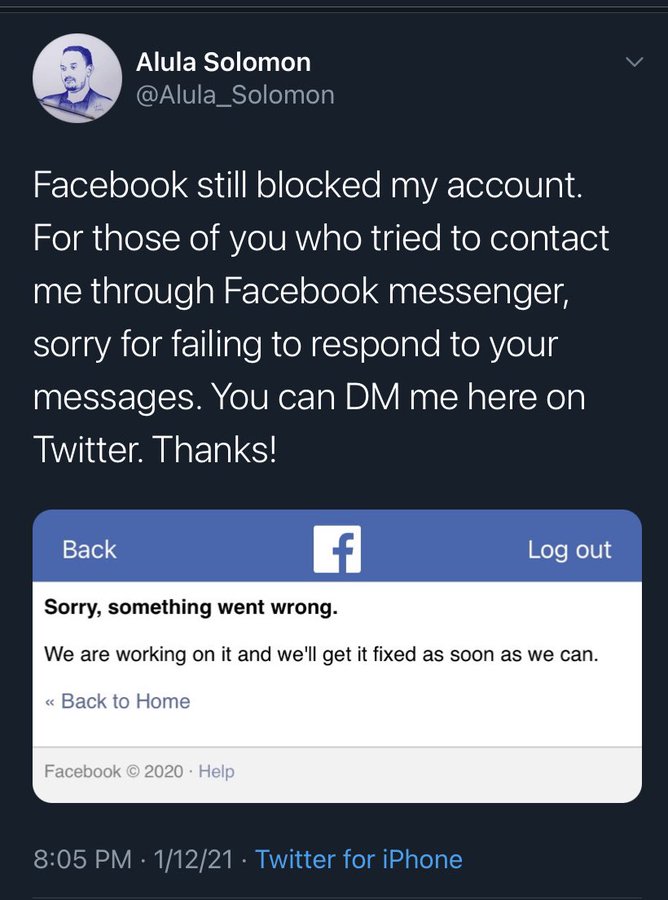 ---
Like daddy, like son: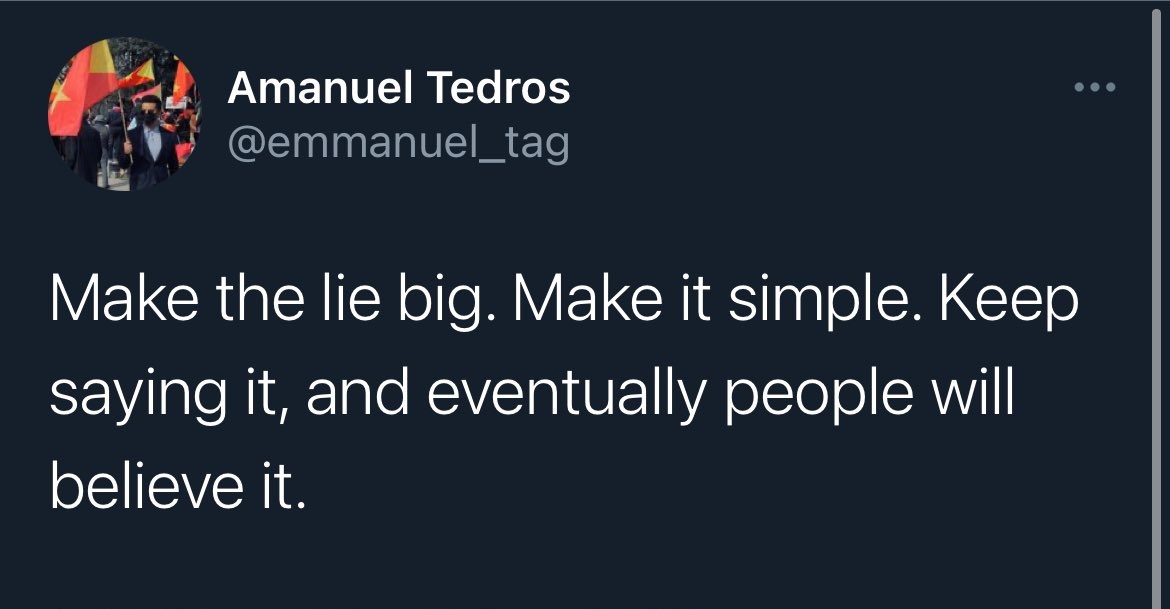 ___________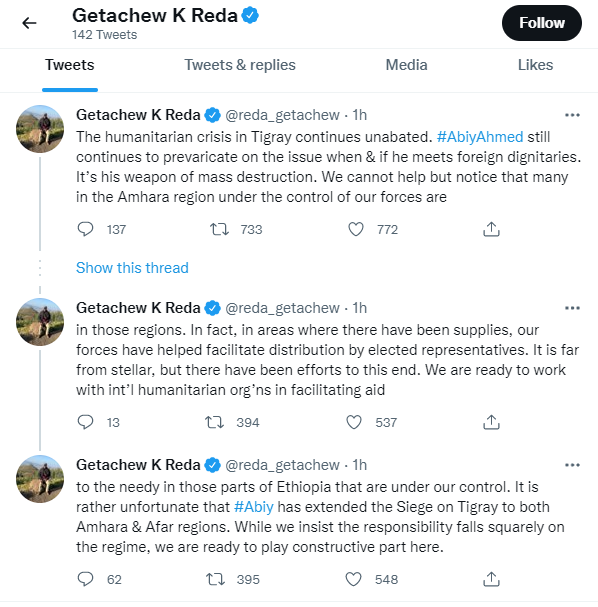 Everyday, a new fresh hell with this guy.

Now he is gaslighting, the starving people of Wollo. TPLF 10s if not 100s of thousands of hostages, telling the world that he is trying to help the very people whose homes his forces have burned, whose food his forces have stolen.
Alastair Thompson

: @

althecat
____________
---
Ethiopia To Restructure Consular Missions To Various Countries
https://www.fanabc.com/english/ethiopia ... countries/
Addis Ababa, September 14, 2021 (

FBC

)
– Deputy Prime Minister and Foreign Minister
Demeke Mekonnen
announced restructuring of consular missions, representing it in various countries of the world.
The Deputy Premier said the restructuring will be conducted, in line with detailed survey studies underway.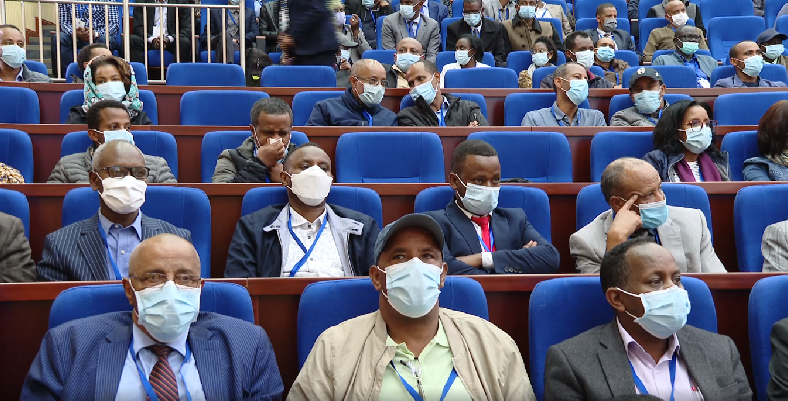 He stated that the Foreign Affairs Ministry has been undertaking a wide range of reform activities, in a bid to enhance its efficiency.
Changing the country's diplomacy landscape is an important matter to readjust and enhance Ethiopia's acceptance at the global stage, in the ever evolving modern diplomatic mission.
Survey studies that have been conducted by the Ministry over the last six months have been suuccesfully concluded and their findings will be applied to the restructuring works and other key activities he said, while addressing the ten days training arranged for diplomats.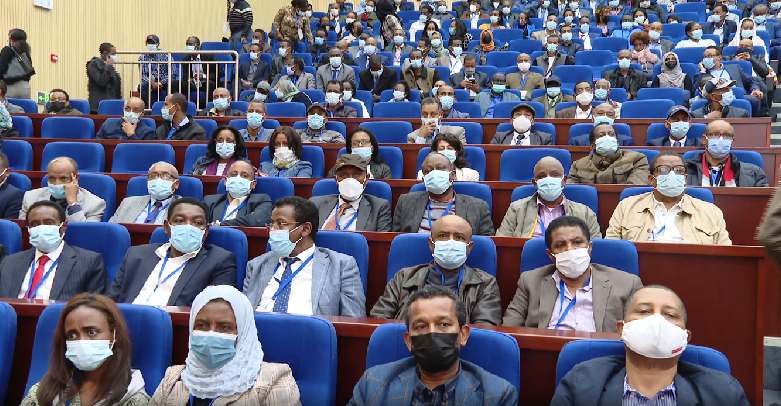 The training aims at transforming the overall diplomatic landscape of the nation, so as to enhance the national interest of Ethiopia in the international arena.
__________
Agency Warns NGOs Over Menacing Activities Jeopardizing Nation's Wellbeing
https://www.fanabc.com/english/agency-w ... wellbeing/
Addis Ababa, September 13, 2021 (

FBC

)
– The Ethiopian Charities & Civil Societies Agency (ECCA) has issued a warning against NGOs, that are said to have engaged in dangerous activities jeopardizing the nation's wellbeing.
ECCA said it will take serious measures against the NGOs found blameworthy of engaging in any menacing act that puts sovereignty, unity and security of the nation at risk.
Director General of ECCA
Fasikaw Molla
underlined that serious measures, ranging from written warnings to cancellation of licenses will be taken against the NGOs that are breaching laws of the country.
The ECCA has been conducting an investigation over the last months to see if NGOs are complying with the Charities Law and found some of the NGOs operating against wellbeing of the nation under cover of humanitarianism, he said.
_______________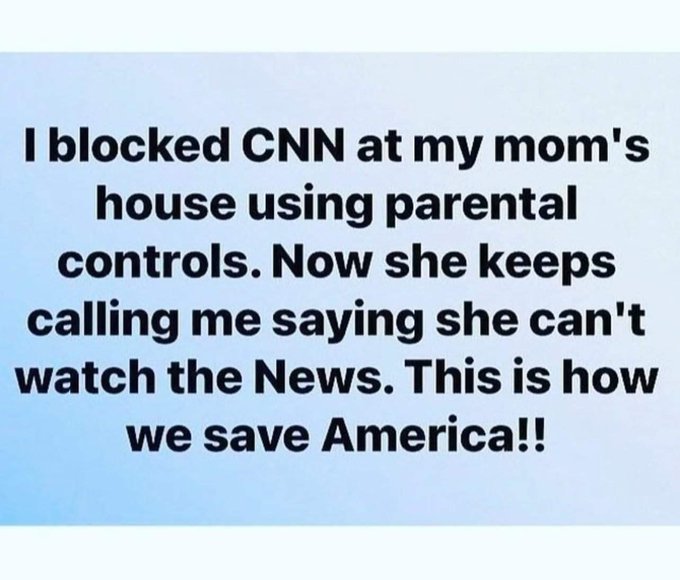 ---
Member+
Posts: 9758
Joined: 05 Jun 2013, 13:00
እቲ ኮሜዲ ላይ መዓስ'ዩ ? ሓዱሽ ኡዩ ኻይትብሉና ብሰሓቕ ሞይትና ከይንሞውት ! ተጋሩ ናይ ብሓቂ ናይ ኣተሓሳስባ ጸገም ኣለዎም ። ከም'ኡ ስለ ዝኾነ ምስ ኣታቶም ንክትራዳዳእን ንክትዛተን ኣጸጋሚ እዩ ። ናይ ነዊሕ እዋን ኢንፊርዮሪቲ ኮምፕለክስ ብዙሕ ሃስይዎም ። ሱቕ ኢሎም ይቐትሉን ይቕተሉን ዘየሎ ጅግንነት ከምስክሩ ። ጅግና ክትባሃል ብቐዳምነት መስተውዓሊ ክትከውን ኣሎካ ። ሃላይ ጅግና ኣብ ዓለም ፈጺሙ ተራእዩ ኣይፈልጥን ። ዘውጻኣካን ዘእትወካን ከይፈለጥካ ጅግና ክትከውን ኣይትኽእልን ኢኻ ።
---
---