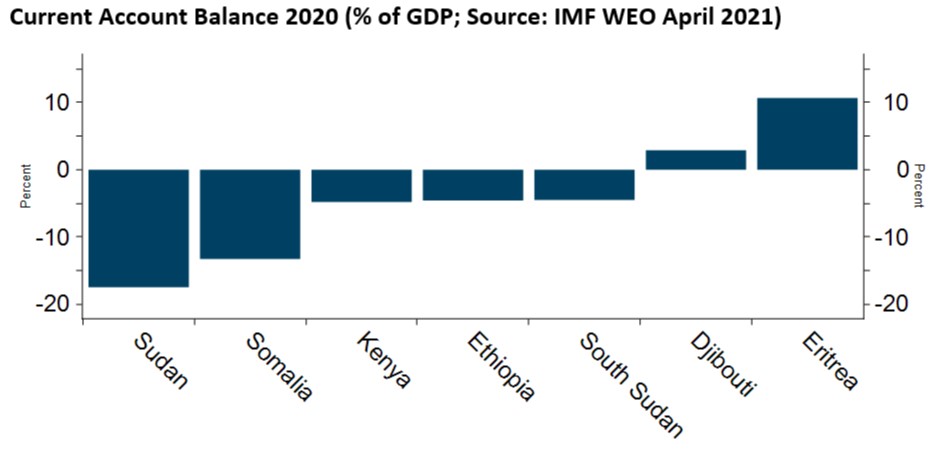 According to IMF's WEO released today, in 2020 only 2 Horn of Africa countries achieved a current account surplus, Djibouti (2.9% of GDP) & Eritrea (10.7%). Sudan (-17.5%) & Somalia (-13.3%) exhibited large deficits. For Kenya, Ethiopia, South Sudan deficits averaged: -4.5%
The main reasons, cited, for Eritrea's surplus:
1

Eritrea exports gold, and that has solidly contributed to the economy's health.

2

The country, being free of corruption.

3

Eritrea has, modestly, managed to diversify its economy.

4

The country, having achieved food security.

Another reason cited is the price of petrol being very low right now, plus the steady inflow of diaspora money; which is now under proper handling. All the hard currency illegal laundering, is off. Plus because of covid almost all Eritreans do wire money home; instead of spending it on an air ticket home & on oneself when reaching there; for instance. The diaspora is not to be forgetten, is simply a very large money source. The other issue mentioned, was that government expenditure is down & was already going down starting from 2018

Eritrean expenses are expected to go down more in 2022, than before. Eritrea doesn't have any open books, with the IMF and WB . Its creditors are ADB and China, which by the way, demand much lower interest rates for their loans.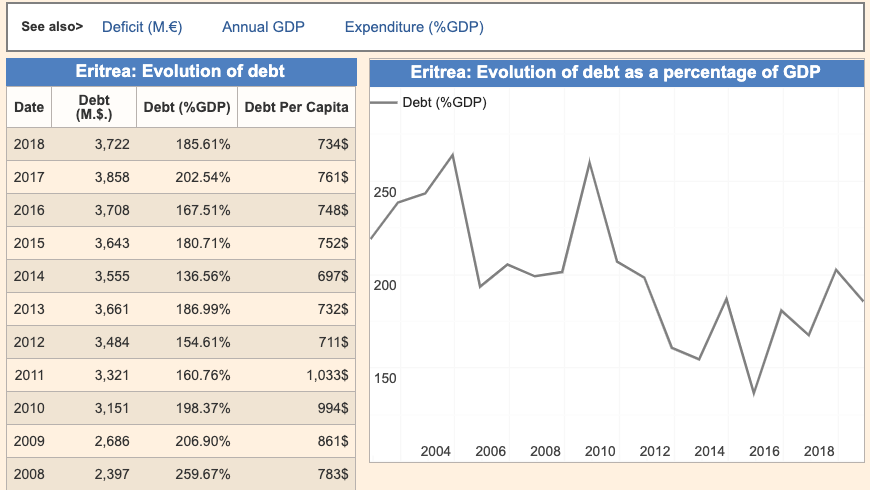 Eritrea's overall debt:


IMF = $0
World Bank = $0
Public debt = 185.2% of GDP (decreasing)

Public debt (aka government debt), is the accumulation of annual budget deficits.

It's the result of years of gov't spending on infrastructure projects (roads, dams, ports, etc) more than it takes in, via tax revenues from the projects.

Don't confuse Public debt, with External debt.

External debt is the amount owed to foreign investors or financial institutions, by both the government and the private sector.

Public debt does impact external debt, though.



Countries with the highest Public debt in 2021:





1

) Japan (177.08% of GDP)


2

) Lebanon (167.21% of GDP)


3

) Italy (148.84% of GDP)


4

) Portugal (130.27% of GDP)


5

) France (110.01% of GDP)


6

) Spain (106.91% of GDP)


7

) United States (106.78% of GDP)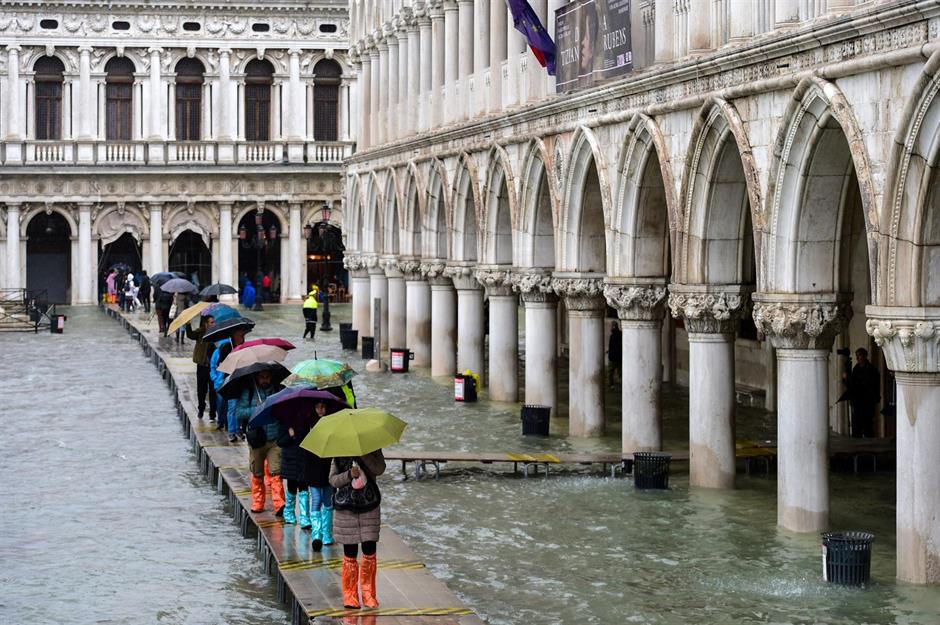 COUNTRIES DROWNING IN DEBT IN 2021
https://www.lovemoney.com/galleries/amp ... ssion=true
__________________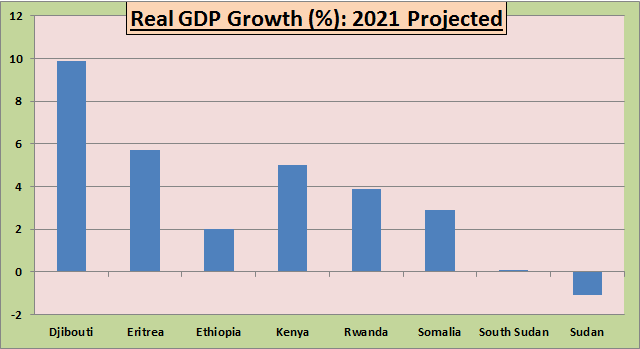 AEO/AFDB

's, HoA projection