Last edited by
Zmeselo
on 17 Oct 2020, 08:16, edited 4 times in total.
---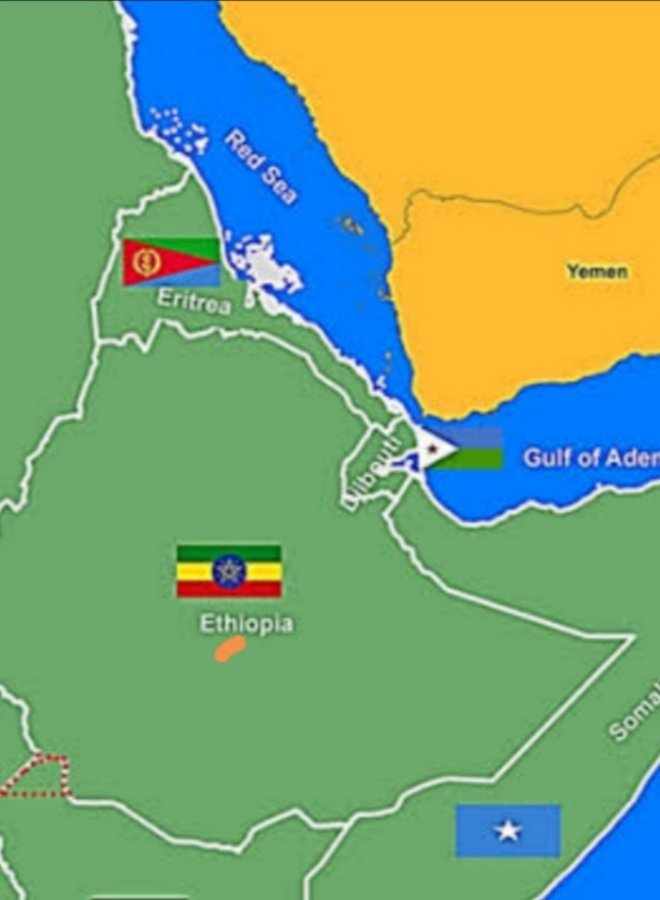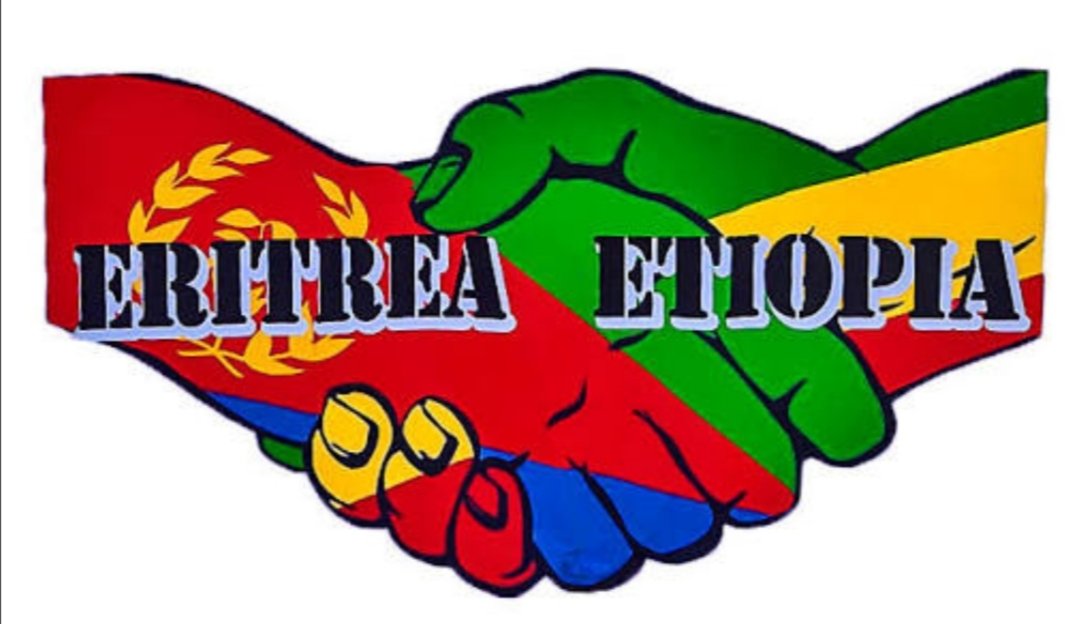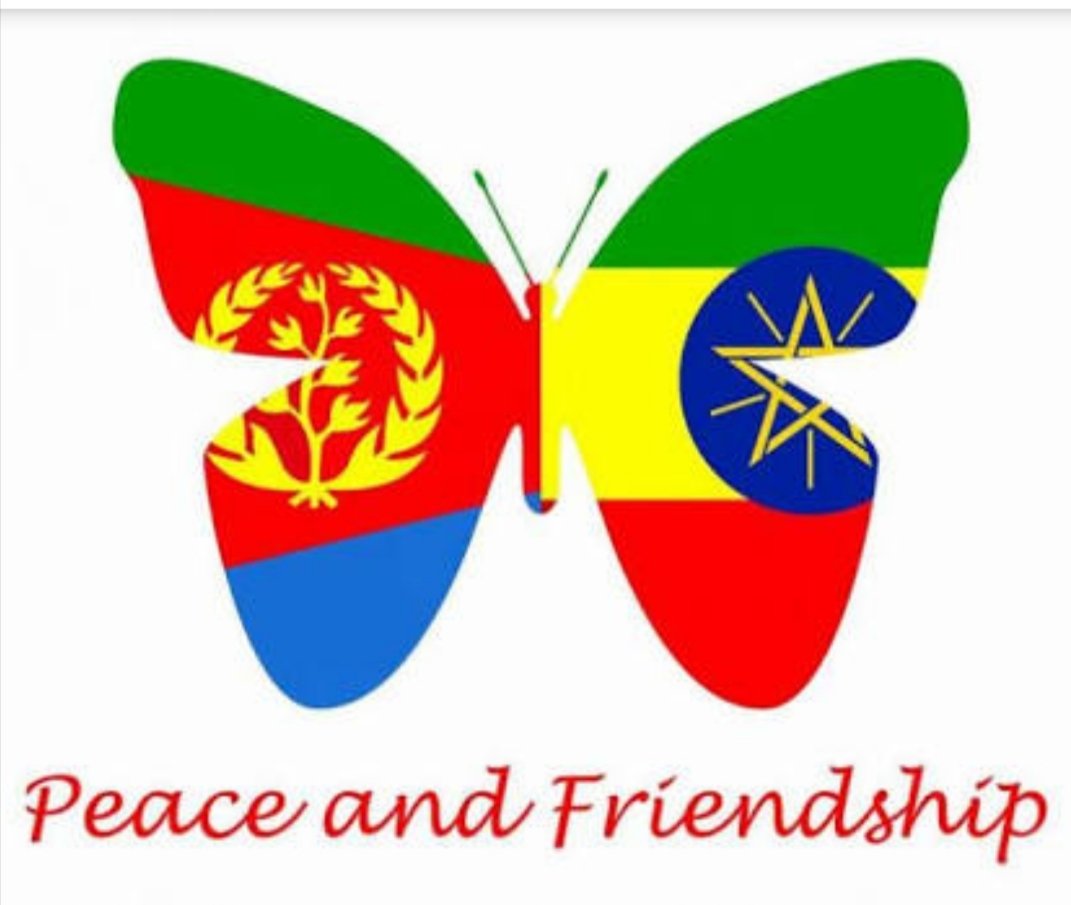 Last edited by
Zmeselo
on 17 Oct 2020, 08:16, edited 1 time in total.
---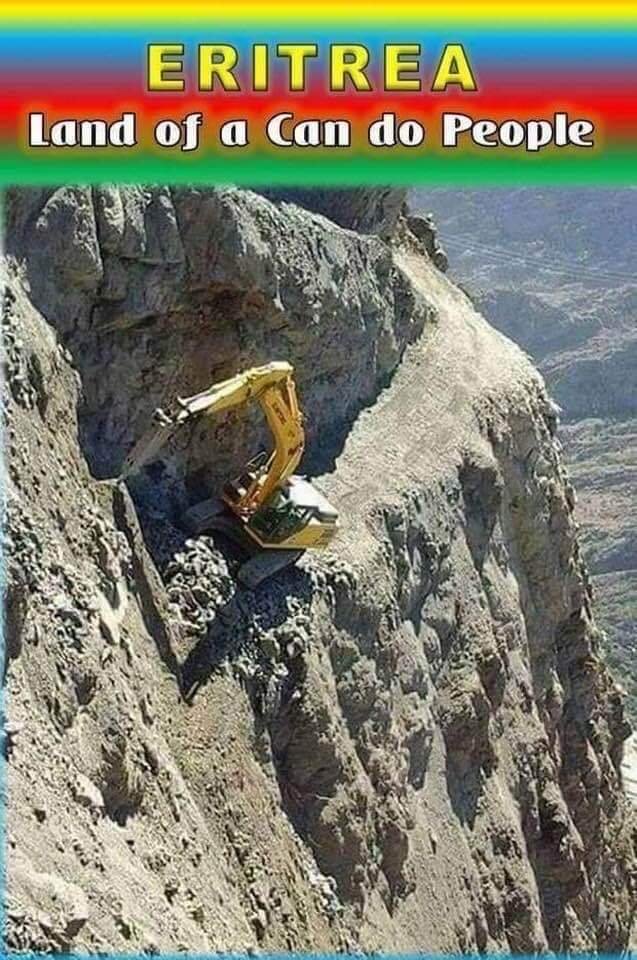 _______________
Cecafa Confirms two Youth tournaments
October 15, 2020
By

enff
https://enffonline.com/2020/10/15/cecaf ... ia-rwanda/
The Council of East and Central African Football Associations (Cecafa) has confirmed that two youth tournaments will take place in 2020.
Several tournaments that had been lined up by Cecafa were cancelled due to the Coronavirus (COVID-19).
Cecafa announced on October 15th that the U-20 Africa Cup of Nations (Afcon) qualifier will now take place November 22 to December 6th in Tanzania. The U-17 Africa Cup of Nations qualifiers will now take place December 13-28th in Rwanda.
During the CECAFA Executive Committee meeting held in Arusha on Saturday, 10th October 2020, the decision to go ahead with the U-17 and U-20 AFCON Qualifiers was reached,
said the Cecafa Executive Director,
Auka Gecheo
in a communication to Member Associations and the media on October 15th.
Gecheo explained that the two qualifier tournaments will feature 10 teams which will be in two pools. After the pool stages, the top two teams will proceed to the semifinals. He said the secretariat will announce the dates for the draw of the Tournament which will be done virtually.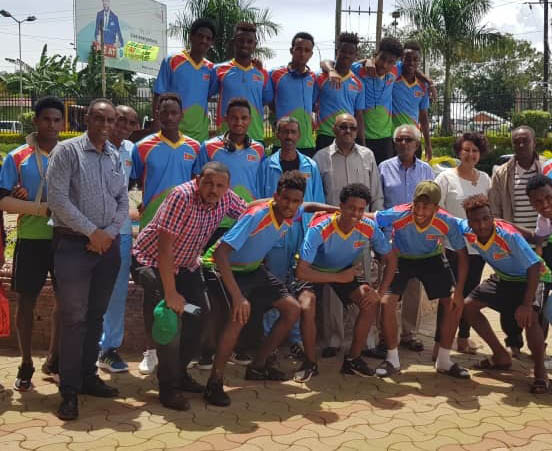 Cecafa is well aware of the restrictions in different member countries as far as social gatherings, travel and medical preparedness is concerned. The host countries should therefore give the necessary assurances to the participating teams on their wellbeing and precautions around COVID-19,
added Gecheo.
______________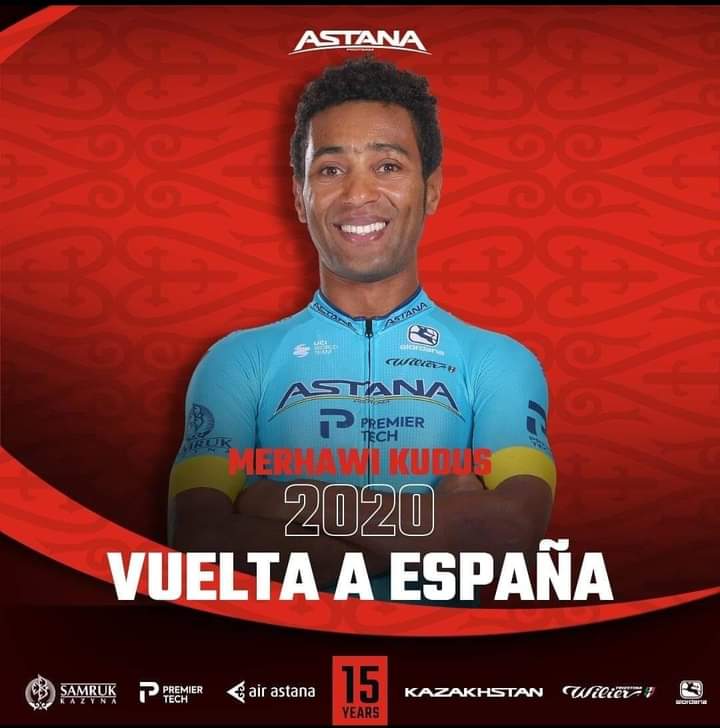 ኣስተውዕል ተቀዳዳማይ
መርሃዊ ቅዱስ
ብምስታፍካ ኣብ ቮልታ እስጳኛ ዝትሓጎሰ ሓደ ደጋፊኻ: ን ኣብ ዘምጸኻዮ ናይ መድረኽ ደረጃ
1ይ ደረጃ 1000$
2ይ ደረጃ 500$
3ይ ደረጃ ምስ ትሕዝ 300$
ምንጪ፣
ኤረይ ኣስቤኮ
@
MeraKudus
@
AstanaTeam
እታ ንሃርፋ ብ መራ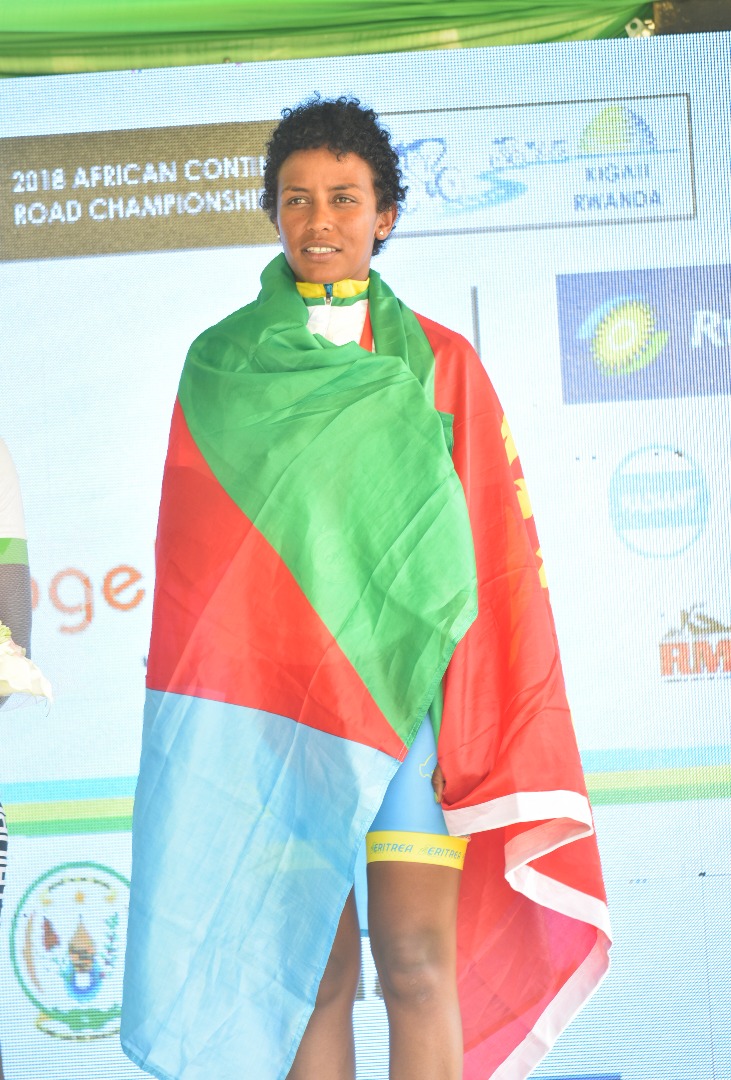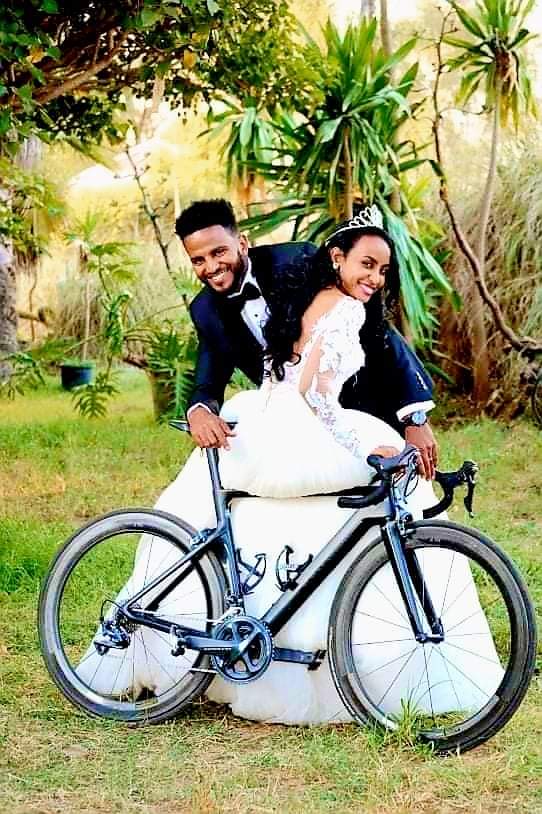 CONGURATULATIINS MOSSI!
ሞሳና ደበሳይ
: ቃል ኪዳን ኣሲራ! እንቃዕ ሓጎሰኪ: ኣደ ስድራ! ሞሲ ሽኮር: ፈረይትን ጸገይትን ይግበርኩም!
ቀዳመይቲ ፕሮፈሽናል ተቀዳዳሚት: ሞሳና ደበሳይ: @

CyclingAfrica

@

tour_du_Rwanda
(Eritrea cycling fan: @

Eri_Cycling_fan

)
Last edited by
Zmeselo
on 17 Oct 2020, 08:17, edited 6 times in total.
---
National Flag: Precious National Symbol
By:

Simon Weldemichael
https://shabait.com/2020/10/17/national ... l/#Eritrea
GENERAL
Oct 17, 2020
Every nation is represented by, among other national symbols, a flag. That is why flags are designed to be equally acceptable to all citizens and groups in the country. It has been said that
A country starts out from a name and a flag, and it then becomes them, just as a man fulfills his destiny.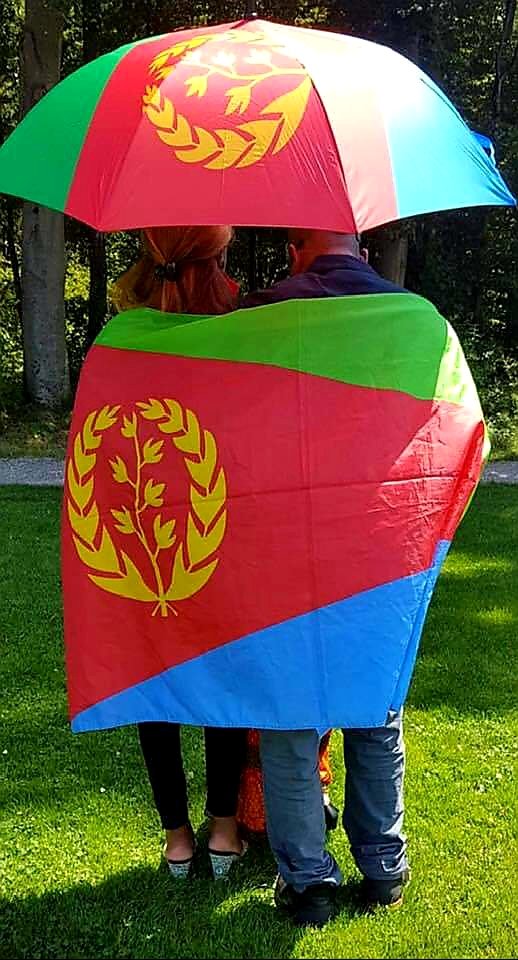 As a national symbol, a flag plays a crucial role in nation-building. It is an instrument of learning through which citizens attach themselves to the past and future of their country. National identity is not something that one simply acquires naturally. It is acquired through learning. The pledge of allegiance to the flag that is done every morning during the hoisting of the national flag at schools in Eritrea is one way of learning about national identity.
The national flag has incredible power to unite people behind a set of ideals and beliefs. It is a symbolic representation of national consciousness that represents the nation's core values and shared beliefs and enhances the collective memory of the country. Through time, people develop a natural tendency to rally around their flag, which is designed in a way that reflects the history and future aspirations of their nation. The national flag and national anthem are symbols of a nation's sovereignty and dignity and expressions of its patriotic spirit.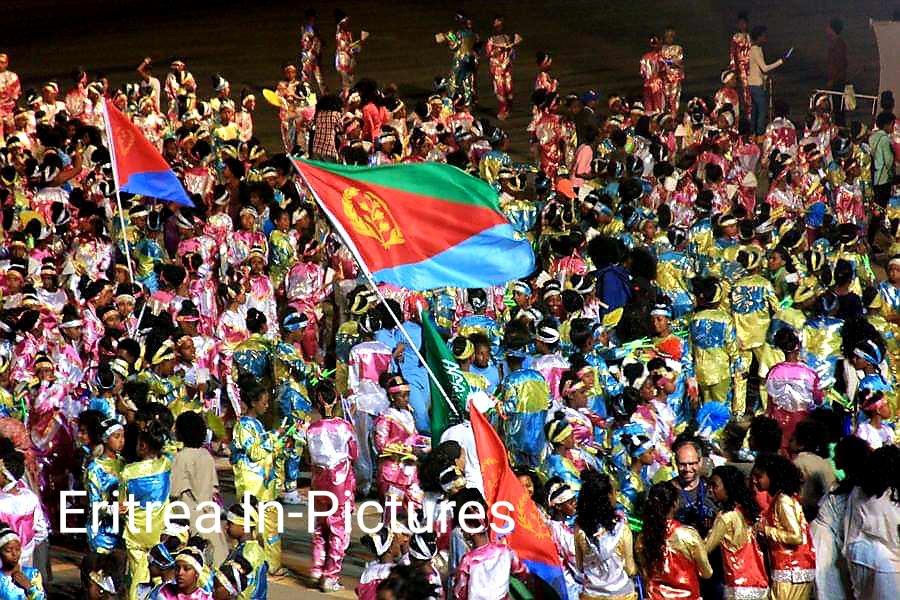 On May 24, 1993, Eritrea's new flag was hoisted at Independence Day celebration in Asmara attended by various heads of state and international dignitaries. Thirty-two years after the beginning of its armed struggle for independence, Eritrea emerged as a sovereign and independent state to join the community of nations.
The Eritrean national flag represents the history and aspirations of the people of Eritrea, and it is the highest symbol of national pride. Thousands have heroically laid down their lives to keep the Eritrean flag flying in glory. Deeply revered by all Eritreans living inside and outside the country, it is the strongest example of how a symbol can define and unite a country.
Eritrea's national flag has four colors: red, blue, green and yellow. The red represents the blood shed in the struggle for independence. The blue represents the Red Sea and its marine resources. The Green stands for agricultural exuberance of Eritrea. The yellow represents the mineral resources of Eritrea. The olive branches on the flag have thirty leaves to represent the years of armed struggle for independence.
When Eritrea was forcefully federated with Ethiopia, the two most hotly debated issues were the flag and the official languages of Eritrea. The replacement of the Eritrean flag and its official languages by the Ethiopian flag and language were the last stroke that forced Eritreans to seek independence through an armed struggle.
Eritreans revere and respect their flag in a way few other people do. During the hoisting and lowering of the flag people show their respect and loyalty to the flag by standing still, facing the flag, and removing anything covering their head. Those present in uniform render the appropriate salute. The national flag of Eritrea flies over government buildings, schools and other major institutions. Every morning it is hoisted in thousands of flagpoles as the national anthem is recited by thousands of students in the nine languages of Eritrea. During national celebrations the flag flies in every street. The national flag of Eritrea has also an important place in social and cultural events like marriage and funeral services.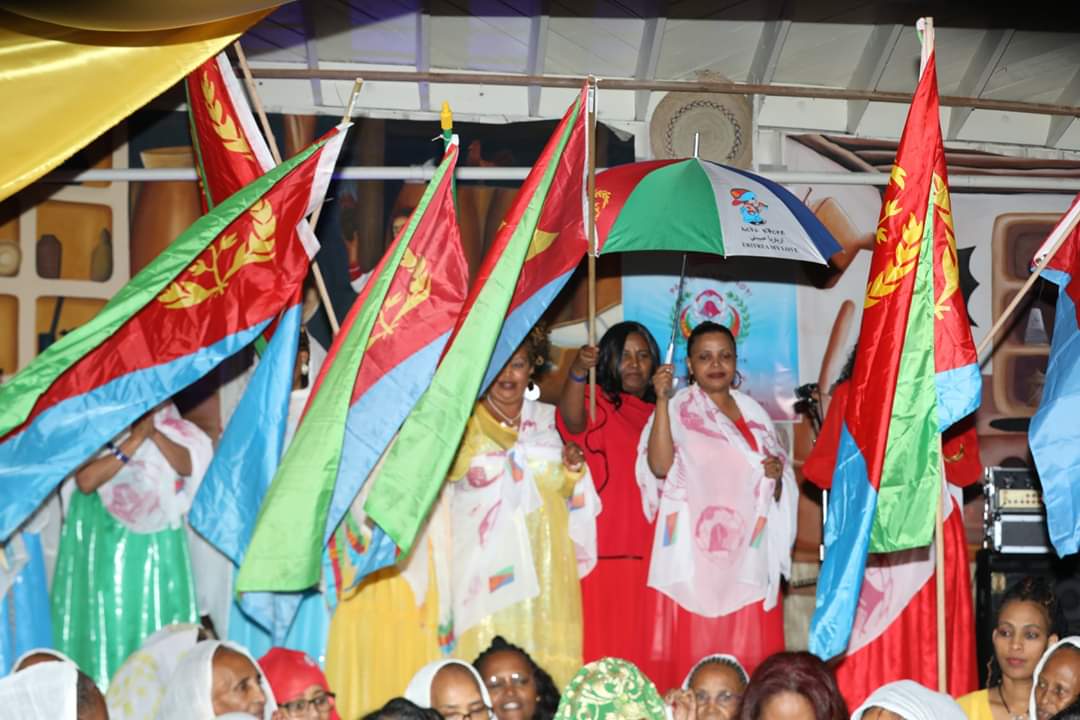 The national flag of Eritrea is simple and distinct. Its well contrasted colors make it distinguishable at a distance. It displays a secular view and is free from ethnic and religious symbols. According to the
Pew Research Center
, a third of the 193 member states of the United Nations have national flags which include religious symbols. The Eritrean national flag incorporates the history, belief, aspirations and yearning of all Eritrean people.
National Flags are revered in Eritrea and disrespecting them can have consequences. According to
Article 123
of the new Penal Code of Eritrea (2015), a person who intentionally insults the national flag of Eritrea or any other country is guilty of insults to the flag, which is punishable with imprisonment or a fine.
The national flag is not a decorative cloth and should be handled with care. It stands for our history and our future. It is a symbol of nationalism, resistance and unity.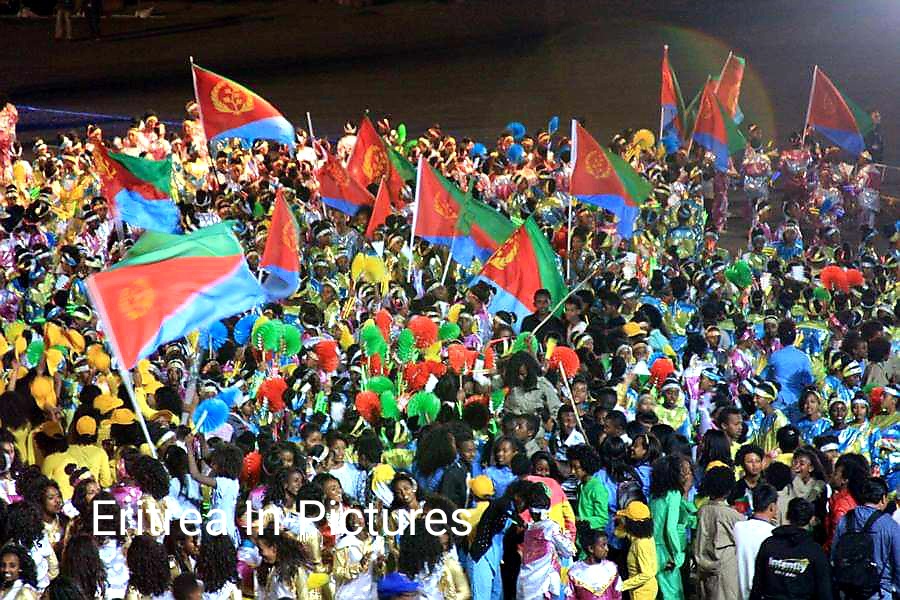 _______________
The Most Precious Gift
Dr.

Fikrejesus Amahazion
https://shabait.com/2020/10/17/the-most ... t/#Eritrea
GENERAL
Oct 17, 2020
Earlier this week, I headed over to the National Blood Bank in Asmara to donate blood. As a member of the National Voluntary Blood Donor Association of Eritrea I regularly donate blood every several months.
In recent months, many blood donation centers around the world have experienced dramatic reductions in donations as a result of the implementation of lockdowns, social distancing, and the cancellation of blood drives due to COVID-19. However, the need for blood continues despite the COVID-19 pandemic.
During my own recent visit to donate, I was extremely happy to learn from the staff that despite the strict national measures put in place to contain the spread of COVID- 19, donation levels in Eritrea continued to remain at relatively high levels over the past several months. In addition to the strong communal bonds, solidarity, and altruism among the population, a key contributing factor was that the Eritrean government and health officials took into account the essential nature of donating blood and kept donation sites open under safety guidelines. However, moving forward, high levels of voluntary donation must be maintained (or even increased) in order to help prevent a blood shortage in the country. In the following paragraphs, I will briefly outline the general process of donating blood locally and also review some of the important reasons for donation.
To begin, as noted above, the need for blood is constant, which makes blood donation absolutely vital. Since blood can only be stored for a limited time before use, regular blood donations by a sufficient number of healthy people are needed to ensure that safe blood will be available whenever and wherever it is needed. Notably, during the COVID-19 global pandemic, blood donation has become even more essential because many people may be less inclined to donate blood.
Donated blood is often described as
the most precious gift
because it helps to save lives and to improve health.
For instance, blood transfusions that become possible through donation are required for: women with complications of pregnancy, such as ectopic pregnancies and hemorrhage before, during or after childbirth; children with severe anemia often resulting from malaria or malnutrition; people with severe trauma following human-made and natural disasters; many complex medical and surgical procedures (e.g., heart surgery and organ transplants); those battling cancer or other life-threatening conditions; and those with conditions such as thalassemia and sickle cell disease.
Unfortunately, every year, many people around the world, including in our own country, die or suffer unnecessarily because they do not have access to safe blood.
Second, donating blood is something that is quick, easy, and safe. My own recent visit to the National Blood Bank lasted about 1 hour in total – from my first steps into the facility to later polishing off the snacks and drinks in the small waiting room at the end. (The actual blood donation time lasts only about 10 minutes.) Throughout my visit, all of the staff members at the facility were very warm and friendly, while the highest standards of professionalism, safety, and infection control were dutifully followed. Importantly, all of the health workers are well-trained and highly experienced.
Prior to donating, all potential donors must undergo an initial physical examination. This brief examination includes checking weight, body temperature, pulse, and blood pressure, as well as measuring hemoglobin level to ensure that it is adequate. (Hemoglobin, or "Hb", is a protein found in the red blood cells that carries oxygen around the body and gives blood its red color.) After answering a series of questions (mainly about medical conditions and history, medications, and lifestyle), those who are deemed eligible may then proceed to donate blood while being closely watched over by a trained health worker. First, a small area of your arm is wiped clean and then a sterile needle is inserted.
Although when the needle is first inserted one may feel a slight bit of discomfort, there is no pain or discomfort while the blood is actually being drawn. Health workers remain on hand to keep donors calm and relaxed; during my own donation process, the health workers and I debated football tactics and chatted about the weather. Finally, when the blood donation is fully complete, donors are guided to a small waiting area, where they are monitored by staff and provided with snacks and drinks to ensure proper recovery and fluid uptake.
While concerns related to COVID- 19 may dissuade some potential donors, the entire process remains safe and there are no confirmed reports of coronavirus being transmitted by blood transfusion anywhere in the world. Importantly, the National Blood Bank in Eritrea has taken additional measures to ensure that blood donation in the country can continue in a safe manner for donors, blood supply, and recipients. This includes strict guidelines for physical distancing, including increased space between chairs or beds, and various hygiene measures, such as initial screening of donors upon arrival at the facility, wearing of gloves and masks, establishment of numerous hand-washing stations, use of alcohol-based hand disinfectants and sanitizers, and wiping down of all surfaces after every donation. Needless to say, all of this was very reassuring to see and at no point during my visit did I become uncomfortable or feel at risk.
Importantly, alongside the considerable benefits for recipients, blood donation provides donors with an array of significant personal benefits. For instance, in addition to the snacks and drinks provided at the end, the brief physical examination at the beginning of the donation process can provide useful insights about your health and help to detect health problems or risk factors for certain diseases. As well, blood is tested for several infectious diseases, such as HIV.
Donating blood regularly also may lower iron stores, which may reduce the risk of heart attack. (High body iron stores are believed to increase the risk of heart attack.) Moreover, the blood donation process may decrease the risk of developing cancer and contribute to a general improvement in cardiovascular health. Finally, donating blood is an act of solidarity and generosity that can provide one with a genuine sense of satisfaction through knowing that they are helping to make a positive and significant difference in someone else's life.
Blood donation is a key and indispensable component of health care. It contributes to saving lives, permits increasingly complex medical and surgical interventions, and dramatically improves the life expectancy and quality of life of those with a variety of acute and chronic conditions. As the COVID- 19 pandemic has continued to unfold, the need for blood donation, both in Eritrea and around, has only grown. May all of us who are generally healthy and capable of doing so be ready and willing to donate.
______________
World Food Day 2020: "GROW, NOURISH, AND SUSTAIN TOGETHER"
By:

Kesete Ghebrehiwet
https://shabait.com/2020/10/17/world-fo ... r/#Eritrea
NATION BUILDING
Oct 17, 2020
This year's World Food Day (WFD) was commemorated yesterday amidst the global pandemic-COVID-19 which is affecting the economies of countries including agriculture.
A statement by the Ministry of Agriculture (MoA), on the occasion, states that every challenge comes with equal and even greater opportunity, and it highlights the need for a
Minimum Integrated Household Agricultural Package
(MIHAP) as a sound solution to meet food and nutrition security in times of challenge like the outbreak of the global pandemic- COVID- 19.
MIHAP is climate-smart, small, intensive and integrated package aimed at providing food and nutrition at the household level. The program has played a big role in improving livelihoods and is spreading at a commendable speed.
Apart from the introduction of MIHAP, the MoA gives small and medium scale commercial farmers a wide range of support schemes that focus on providing technical services, credit opportunities, access to modern inputs, the development of market infrastructure and access to local and foreign markets.
The annual commemoration of WFD that is held on 16 October is all about global solidarity. The Government of Eritrea (GOE) works with the United Nations systems, and particularly the Food and Agriculture Organization of the United Nations (FAO), in areas related to agriculture and food security.
This year's theme
grow, nourish and sustain together
is about global togetherness.
For years WFD has been celebrated in Eritrea at different locations under different themes. According to Mr.
Amanuel Negasi
, advisor to the Minister of Agriculture, WFD had been commemorated at Embaderho, Hamelmalo College of Agriculture, the premises of the
National Agricultural Research Institute
(NARI) in Halhale and several other places in Asmara to pass on messages related to food security. This year's WFD has been commemorated virtually due to COVID-19.
In an interview, Mr. Amanuel elaborated the government's policy as regards the actions taken to augment agricultural produce. He said transforming the agricultural system through the introduction of appropriate technologies that farmers can easily use is the objective solution to steadily boost production to meet the country's needs. He added that the introduction of irrigation systems along with the construction of dams and efforts to conserve soil and water are meant to address the challenges of seasonal farms that are mainly dependent on erratic rainfall and achieve the comprehensive objectives of food and nutrition security plans.
Combating desertification is another area Eritrea has been rigorously engaged in. The MoA has been building a climate-resilient and nutrition-oriented agricultural system. The research institute at Halhale has been carrying out research to keep up with the demands. Mr. Amanuel said,
We introduced select seeds of barley, wheat, sorghum, millet and varieties of seeds have been studied to be distributed to farmers in a bid to boost production. Tissue culture experiments have also been carried out on potatoes and palm dates to be planted back in the areas where the climate suits them. These experiments have been the daily work obligations of the Ministry to keep up with the productivity of what is needed.
The diversification of food has been promoted for quite a long time and in connection with the commemoration of WFD. Mr. Amauel said in this regard that the MoA has been working on awareness-raising programs to instruct people to diversify their food resources.
In terms of livestock production Mr. Amanuel said that although the country is endowed with a variety of cattle, it is an area that has not yet been fully exploited.
To combat threats of infestation an integrated pest control system has been in operation over the years. Desert locust has been handled successfully in Eritrea through strict controlling and monitoring mechanisms and identifying breeding centers.
We have been able to control pests and the desert locust infestation through integrated efforts,
Mr. Amanuel said.
Eritrea has been working to achieve the zero hunger and eradication of poverty set by the United Nations to be met by 2030. The promotion of nutrition-sensitive agriculture will have a tremendous impact on meeting the envisaged goal, Mr. Amanuel emphasized.
The MoA continues to give selected seeds to farmers to boost farm production in response to the threats posed by COVID-19. As a result, farmers have been redoubling agricultural produce.
We have not been hampered by the challenges,
Mr. Amanuel noted.
We have been handling and managing the situation as much as we could and the solidarity with our partners is in its place.
Farming has not been interrupted in Eritrea by COVID-19. Farmers have been working hard to grow food and ensure their constant flow to the markets.
On the occasion of WFD, Dr.
Saeed A. Bancie
, FAO representative in Eritrea, said that access to food has been affected by movement restrictions imposed by COVID-19. This year's theme was chosen to emphasize the importance of having food systems that can produce varieties of food to nourish the growing population. To do this successfully, a sustainable environment is needed. Hence, everyone has a role to play. Going forward it is a timely response strategy of many countries to address the threat posed by the global pandemic particularly to ensure access to food.
According to Dr. Saeed the challenge escalated by the global pandemic created an opportunity for countries to look for ways and means of having resilient food systems that would stand any challenge of this nature.
Ensuring and enhancing food and nutrition security through improving agricultural production and productivity is among the top priorities of the GOE. Building resilient food systems that could respond and address any occurrence of natural threats like desert locust and other pest infestations is also a priority the GOE addresses by working with partners like the FAO.
Dr. Saeed applauded the experience Eritrea has built for so many years that enabled the country to address the threat of desert locust infestation by setting up various control stations across the country. In response to the recent outbreak, the MoA has deployed technical expertise and resources. The Ministry has been working in partnership with FAO which helped in predicting the threat and controlling the outbreak.
Dr. Saeed said that an infestation of migratory swarms from neighboring countries is expected and FAO is closely working with the GOE to respond against the predicted threat.
FAO's message by Dr.
QU Dongyu
, Director General of FAO, on the occasion of WFD, highlighted that smart and systematic actions are needed to get food for those who need it and improve it for those who have it. The message further indicates that action is needed to prevent crops from rotting in the fields for lack of efficient supply chains, action to enhance the use of the digital tools, and artificial intelligence, so as to predict threat to harvest and thereby to automatically trigger crop insurance and cut climate risks.
The message also calls on governments to implement policies that make healthy diets more accessible.
FAO was founded following World War II on 16 October 1945 to support and enhance food security across the world, and WFD is commemorated every year on the same day the organization was founded.
The primary objective of commemorating WFD is to raise awareness of the general public about those who do not have access to food and generally to address the need of food security across the world.
As the message of the 75th WFD goes
let's grow, nourish and sustain our planet together to build a resilient food and nutrition security system.
_____________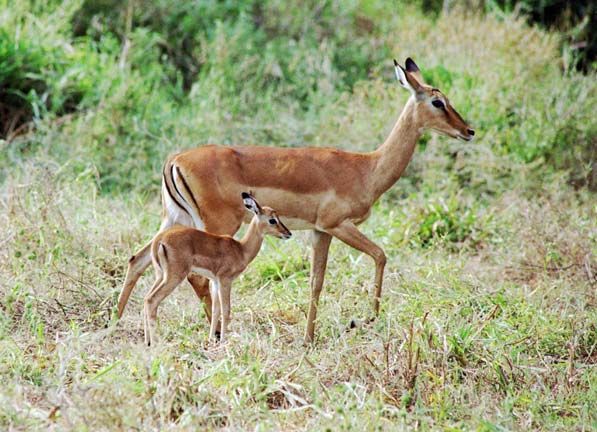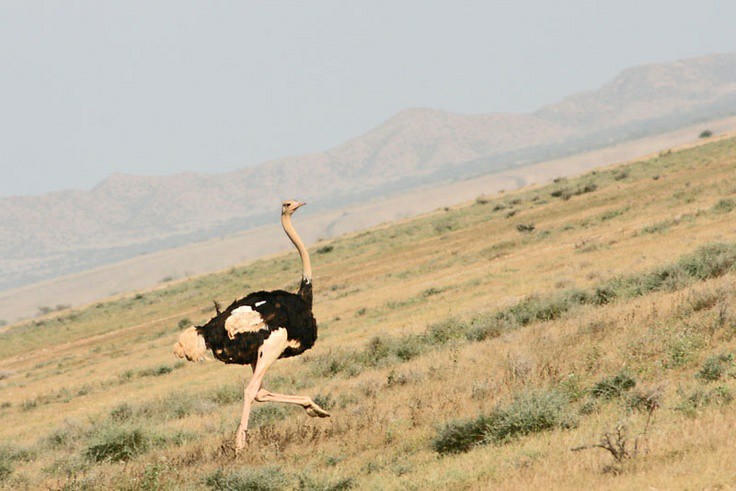 Stunning wild life photography, at its best!
Eritrean Gazelle & ostrich.
(Jonathan : @

itsjhonatang

)
Last edited by
Zmeselo
on 17 Oct 2020, 10:27, edited 2 times in total.
---
________________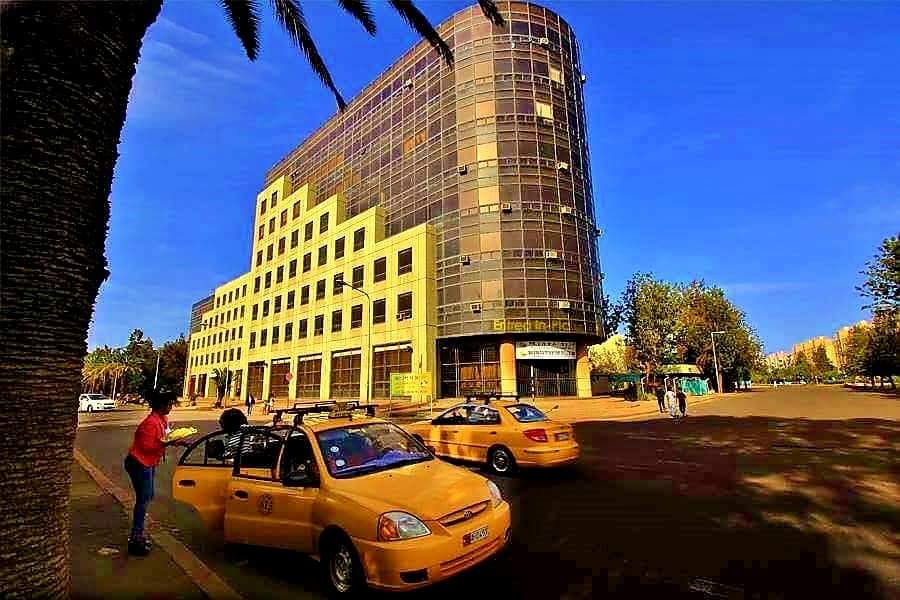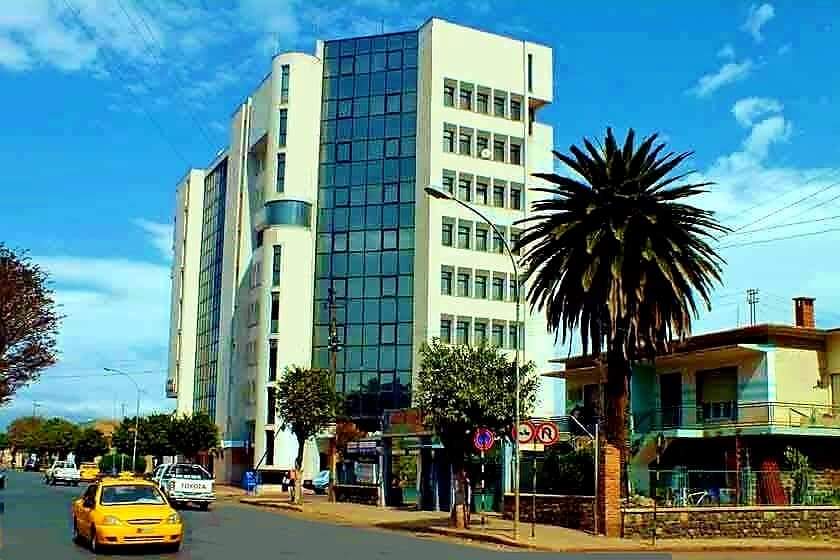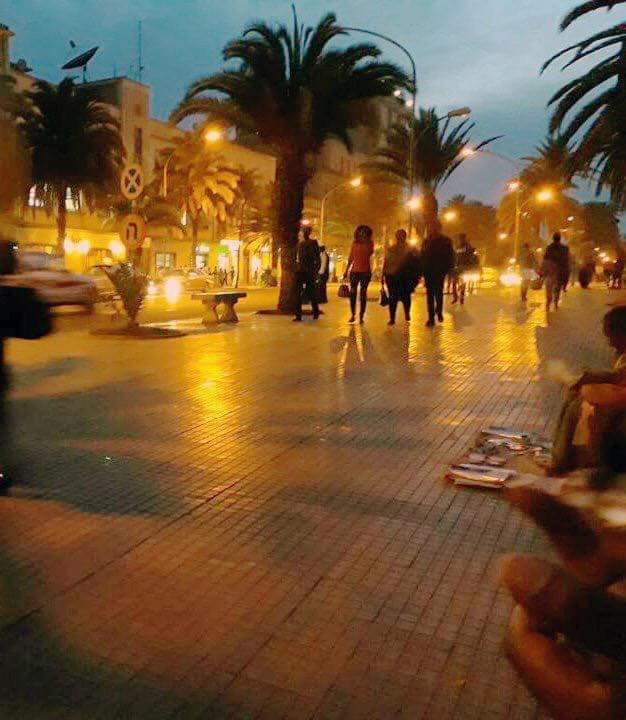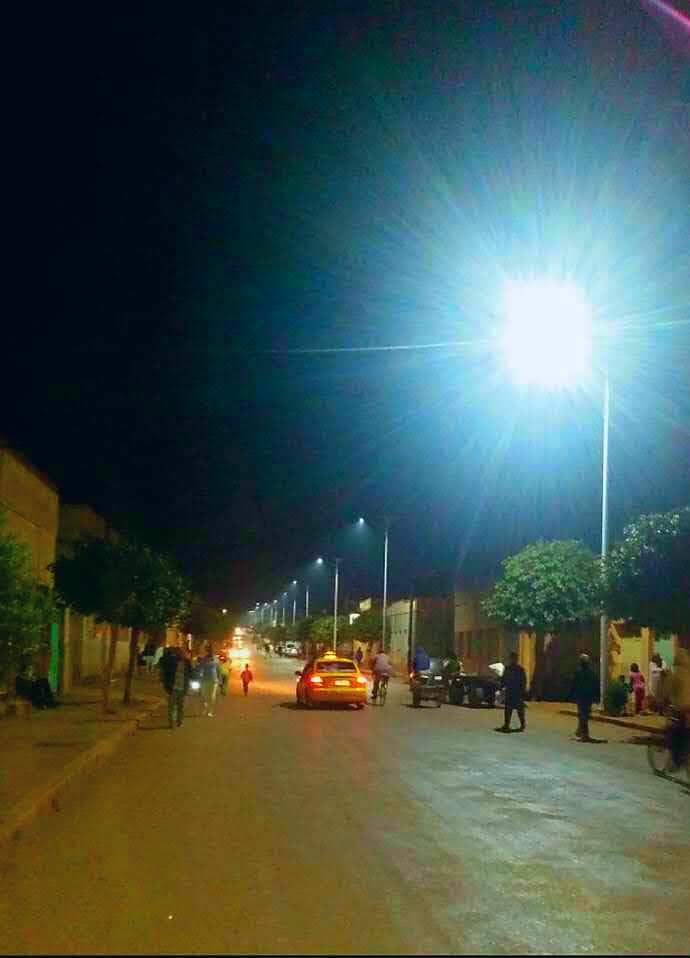 Morning & Evening in Asmara
________________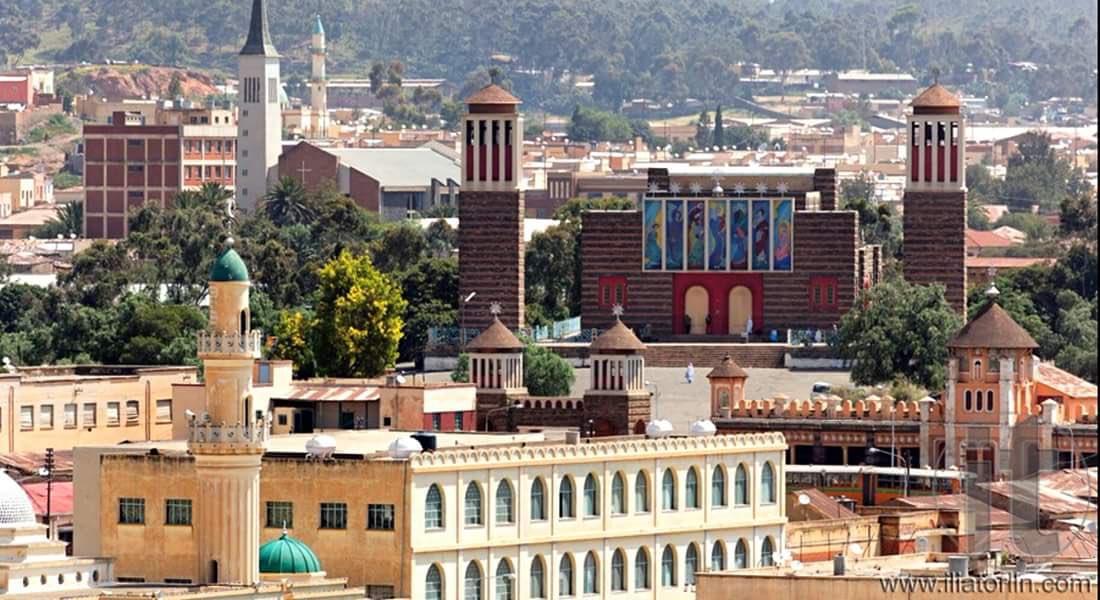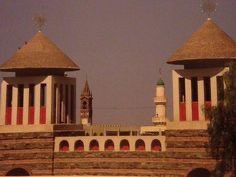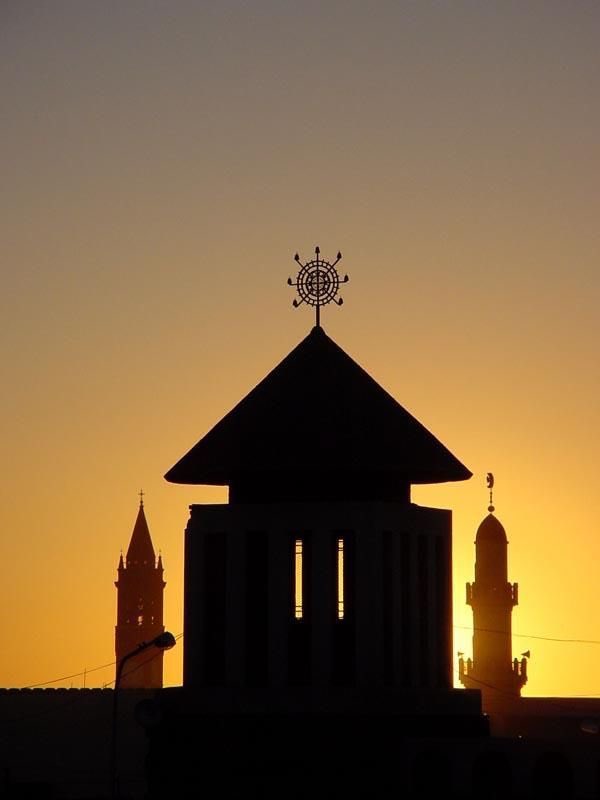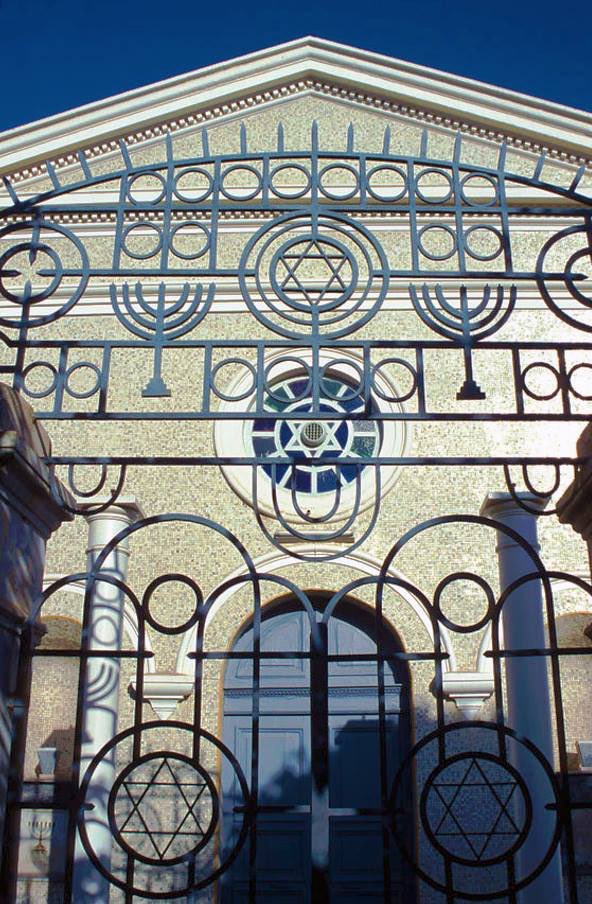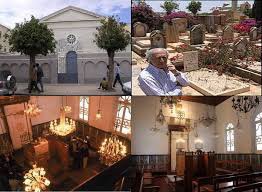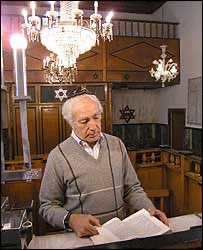 Eritrea's Religious Diversity!
_______________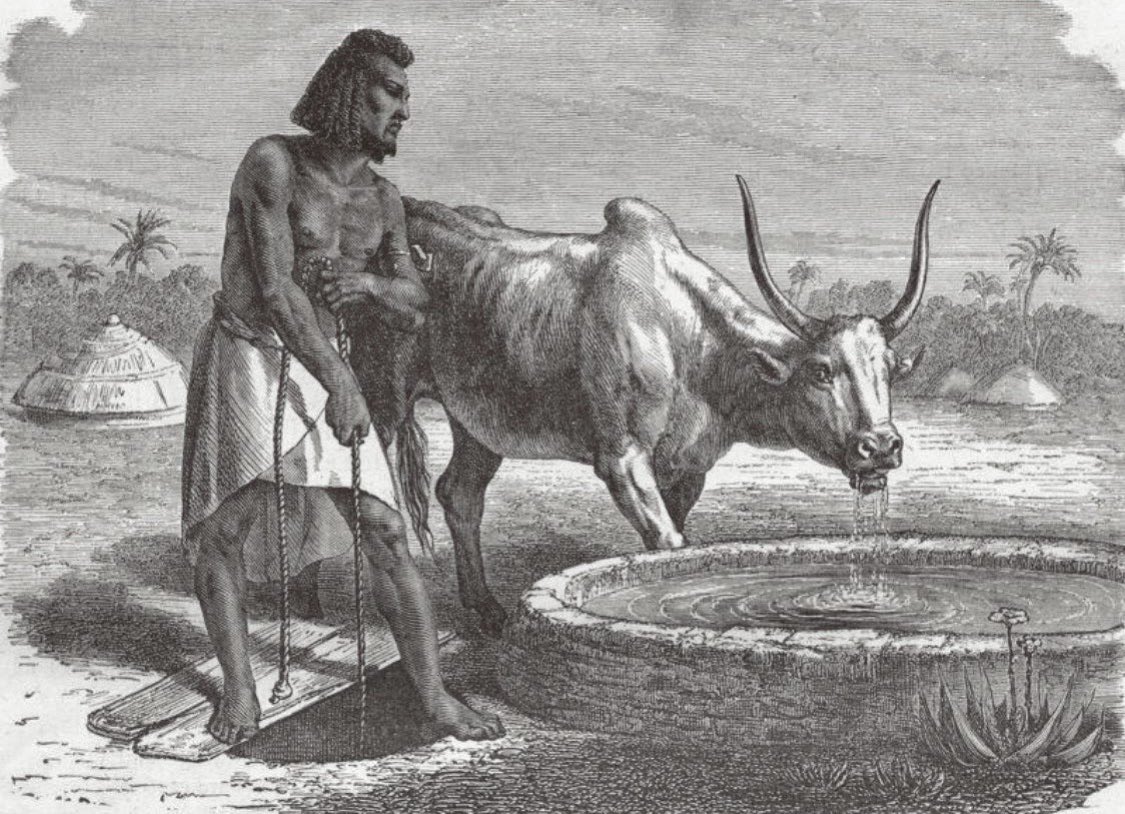 Vintage illustration, depicting a Semhar man taking Ox to well ca. 1880
(Eri.treanarchives: @

eritreanarchive

)
---