---
Did somebody say "journalist"? Abiy has learned a thing or two from the Agame wedi komarit.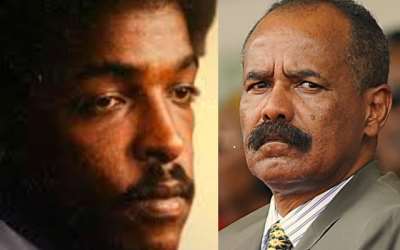 ---
---
ዎያኔና ኦነግ ቦብም ባፍነዱ ቁጥር ኬኒያ አለች፣ ጉድኮ ነው። የሱማሌ የኦሮሞ የትግሬ አሸባሪዎች ዋሻ ኬኒያ
---
What a prophecy from the one and only one General Sibhat Efrem!!!.. Can you image that the Honorable General foresaw everything that have happened to the coward TPLF goons 16 years earlier ???.... We are very lucky to witness all prophecies of General Sibhat Efrem happening one by one with our own eyes..


When we speak of prophecy, brother Adwusha had many of them about Eritrea specially on sanctions he loved so much. Sanctions were his only hope for his Tigray Republic dream



Dedebit is always dedeb
R.I.P Abay Tigray and TPLF
---
quinTirru,
Look who's scared sh!!1ttless?
Please wait, video is loading...
Last edited by
Awash
on 11 Jul 2020, 02:58, edited 1 time in total.
---
Member
Posts: 3517
Joined: 19 Jun 2019, 21:45
አስተኳሽ eden በጣም እናመሰግናለን!!
---