Member
Posts: 4918
Joined: 23 Dec 2017, 07:23
---
Member
Posts: 4918
Joined: 23 Dec 2017, 07:23
---
Member
Posts: 4918
Joined: 23 Dec 2017, 07:23
---
Member
Posts: 4918
Joined: 23 Dec 2017, 07:23
---
I am not sure how old this talk show host is, in which world he lives, or what level of professional training he has to talk about deep knowledge.
I also do not know the Orthodox priest he talks about; I have never heard him talk or preach. I don't know about him, either.
I have yet to gain a deeper knowledge of ሰባ ሰገል.
However, I have listened to one of Teddy Afro's music titled ኢትዮጵያ
In this music, he sings: የኣዳም እግር ኣሻራ ... የፍጥረት በር ነሽ ... ዞሮ መጀመርያ ... ነብይ ኣይተዉ ከሩቅ ያሉልሽ በመፅሃፍ።
So, remembering these lines in Teddy Afro's music and then listening to what this talk show host had to say, I can't help but be bemused if he has understood these lines in the song. I bet he has listened to the music since it is one of the popular folklore in Ethiopia.
Just yesterday, I came across the following recording by honorary Dr. Mulatu Astatke.
I listened to his brilliant presentation with great interest. He has asked great questions that nobody may have answers to at this time. I had three reactions in order to get answers to these great questions. Please do at least one of the following.
1. If you still have energy left in you and have financial resources, take the time to talk to keepers of traditional knowledge, especially in the Ethiopian Orthodox Church and ቃሉ institution. Ask them the questions and you might find some glitters in the scarcity of ancient knowledge.
2. If you haven't written these observations and laid out the questions in the form of a book, please write them, both your original observations and unanswered questions, so that future generations know what to pick up and where to pick up for future research.
3. If you have financial resources, find ten outstanding students and enroll them in your own college, so to speak, and teach them about your original observations and unanswered questions so that at least one young Mulatu Astatke carries on your work in order to get the answers.
Coming back to ሰባ ሰገል, I can only reinforce my call for a Borana-Ge'ez dictionary because this is one more solid evidence for the need for such a dictionary. I don't subscribe to sectarian teachings, which fails the truth about some common heritages in the land of የኣዳም እግር ኣሻራ ... የፍጥረት በር that Teddy Afro sang about.
When I was growing up, we used to hear and talk about traditional ways of teaching children at night in Afan Oromo. It is like bedtime stories, before bedtime, for children from unwritten traditional knowledge.
One of them is called ቶኮ ማል? It teaches about number sense from 1 to 9 using various and diverse items or things. I am posting it below as much as I recall. Below it is a rough translation into Amharic.
ቶኮ ማል?
ቶኬን ቶክቱመ።
ለመ ማል?
ለማን ሙቸ ሬኤ፣ ቶኬን ቶክቱመ።
ሰዲ ማል?
ሰደን ሱንሱማኒ፣ ለማን ሙቸ ሬኤ፣ ቶኬን ቶክቱመ።
አፉር ማል?
አርፈን (አፍረን) ሙቸ ሳያ፣ ሰደን ሱንሱማኒ፣ ለማን ሙቸ ሬኤ፣ ቶኬን ቶክቱመ።
ሸን ማል?
ሸነን ቁበ ሀርካ፣ አርፈን ሙቸ ሳያ፣ ሰደን ሱንሱማኒ፣ ለማን ሙቸ ሬኤ፣ ቶኬን ቶክቱመ።
ጃሀ ማል?
ጃሀን ጀቢ ቀረጣ፣ ሸነን ቁበ ሀርካ፣ አርፈን ሙቸ ሳያ፣ ሰደን ሱንሱማኒ፣ ለማን ሙቸ ሬኤ፣ ቶኬን ቶክቱመ።
ቶርበ ማል?
ቶርበን ናኖ ሰምበታ፣ ጃሀን ጀቢ ቀረጣ፣ ሸነን ቁበ ሀርካ፣ አርፈን ሙቸ ሳያ፣ ሰደን ሱንሱማኒ፣ ለማን ሙቸ ሬኤ፣ ቶኬን ቶክቱመ።
ሰዴት ማል?
ሰዴተን ዸለ ሌንጫ፣ ቶርበን ናኖ ሰምበታ፣ ጃሀን ጀቢ ቀረጣ፣ ሸነን ቁበ ሀርካ፣ አርፈን ሙቸ ሳያ፣ ሰደን ሱንሱማኒ፣ ለማን ሙቸ ሬኤ፣ ቶኬን ቶክቱመ።
ሰገል ማል?
ሰልገን (ሰግለን) ያኢ ቦረና፣ ሰዴተን ዸለ ሌንጫ፣ ቶርበን ናኖ ሰምበታ፣ ጃሀን ጀቢ ቀረጣ፣ ሸነን ቁበ ሀርካ፣ አርፈን ሙቸ ሳያ፣ ሰደን ሱንሱማኒ፣ ለማን ሙቸ ሬኤ፣ ቶኬን ቶክቱመ።
ወደ ኣማርኛ ሲተረጎም
ኣንድ ምንድነዉ?
ኣንድማ ኣንድ ነው።
ሁለት ምንድነዉ?
ሁለት የፍየል ጡቶች፣ ኣንድማ ኣንድ ነው።
ሶስት ምንድነዉ?
ሶስት ጉልቻዎች፣ ሁለት የፍየል ጡቶች፣ ኣንድማ ኣንድ ነው።
አራት ምንድነዉ?
አራት የላም ጡቶች፣ ሶስት ጉልቻዎች፣ ሁለት የፍየል ጡቶች፣ ኣንድማ ኣንድ ነው።
አምስት ምንድነዉ?
አምስት የእጅ ጣቶች፣ አራት የላም ጡቶች፣ ሶስት ጉልቻዎች፣ ሁለት የፍየል ጡቶች፣ ኣንድማ ኣንድ ነው።
ስድስት ምንድነዉ?
ስድስት የቀረጥ ጥጃዎች፣ አምስት የእጅ ጣቶች፣ አራት የላም ጡቶች፣ ሶስት ጉልቻዎች፣ ሁለት የፍየል ጡቶች፣ ኣንድማ ኣንድ ነው።
ሰባት ምንድነዉ?
ሰባት የሰንበት ዞሮ መምጫ፣ ስድስት የቀረጥ ጥጃዎች፣ አምስት የእጅ ጣቶች፣ አራት የላም ጡቶች፣ ሶስት ጉልቻዎች፣ ሁለት የፍየል ጡቶች፣ ኣንድማ ኣንድ ነው።
ስምንት ምንድነዉ?
ስምንት የአንበሳ ዉልድ፣ ሰባት የሰንበት ዞሮ መምጫ፣ ስድስት የቀረጥ ጥጃዎች፣ አምስት የእጅ ጣቶች፣ አራት የላም ጡቶች፣ ሶስት ጉልቻዎች፣ ሁለት የፍየል ጡቶች፣ ኣንድማ ኣንድ ነው።
ዘጠኝ ምንድነዉ?
ዘጠኙ የቦረና ሸንጎ፣ ስምንት የአንበሳ ዉልድ፣ ሰባት የሰንበት ዞሮ መምጫ፣ ስድስት የቀረጥ ጥጃዎች፣ አምስት የእጅ ጣቶች፣ አራት የላም ጡቶች፣ ሶስት ጉልቻዎች፣ ሁለት የፍየል ጡቶች፣ ኣንድማ ኣንድ ነው።
The interesting part of this traditional knowledge as it relates to ሰባ ሰገል is ሰልገን ያኢ ቦረና (ዘጠኙ የቦረና ሸንጎ). So, is it by coincidence that we have ሰባ ሰገል praised in the Ethiopian Orthodox Church and ዘጠኙ የቦረና ሸንጎ in traditional knowledge?
Perhaps, the talk show host (I am not sure he can be called one) and the accused Orthodox priest only need to remember that when we say ancient Ethiopia, at least some of us, we mean to say from Borana to Merowe or Merawi or Morowa, as they call it in Borana and Hararghe.
What is more, if the talk show host cares about gaining deeper knowledge, he needs to read the following two books.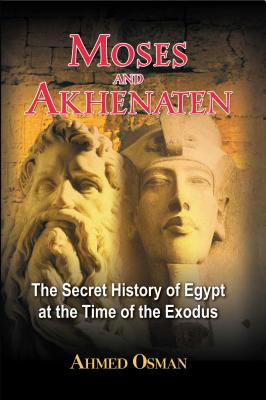 Once you have completed reading these two books, you might find that there is a missing third book in order to complete the story of የኣዳም እግር ኣሻራ ... የፍጥረት በር ... ዞሮ መጀመርያ ... ነብይ ኣይተዉ ከሩቅ. You may well call that third book ሰባ ሰገል or ሰግለን ያኢ ቦረና or ዘጠኙ የቦረና ሸንጎ. If I remember correctly, I have once seen a picture of a statue in ancient Egypt with a carving of nine people. You only need to understand that there existed a pre-Christian world that Teddy Afro sang for as ነብይ ኣይተዉ ከሩቅ.
It doesn't give me much comfort to be the one to bust my countryman's ignorance. If you don't know about it, you couldn't be one to laugh at it or about it.
By the way, those of you who say you want to develop Afan Oromo, isn't this one of the ways to develop it? Or are we missing this kind of opportunity to do so?
I also think Tigrigna speakers are missing one opportunity to develop it more. They often post jokes in this forum in Tigrigna that I wish to read and understand. If they can put a translation of it in Amharic or English on the side, those of us who can't speak Tigrigna can be picking up words here and there and try to be conversant down the road.
---
Member
Posts: 4918
Joined: 23 Dec 2017, 07:23
---