---
In a beauty contest with her, I bet Yemane monkey would win.
---
---
2 of your favorite songs:
Awash

wrote:

↑

19 Jun 2019, 09:28

Idiot zombie,

Your monkey is ugly inside and out. I don'tknow how him, his savage Agame junta, and their zombie supporters sleep at night. No conscience whatsoever. Insissa.
---
Zombies aka Deqi komarit aka dancing tribe,
When is your Agame junta going to release the prisoners?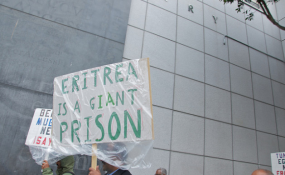 ---
---
Professor Mesfin Woldemariam on

Isaias and Eritrea!
---
---
---