Thread by- deb3091: @

deb30911
Joint report by @

UNHumanRights

& @

EthioHRC

will be issued, on Nov 1st. Many Ethiopians may view

Daniel Bekele

, as professional & impartial. But his enmity & hostility toward Eritrea, spans over a decade.
So, his report on Eritrea was written on day 1 of the joint "

investigation

". The US/EU will undoubtedly try to use this report, for some ill-advised action! One of the primary western agendas is to weaken or stop altogether, Eritrea & Ethiopia cooperation & friendship

The report will defame Eritrea, to serve this agenda.



On Daniel Bekele & Eritrea:


Amnesty tried a regime change in Eritrea late 2011, with help from HRW. Daniel was head of HRW's Africa Division, 2011-2016. He also served as senior advisor at Amnesty, but can't find a timeline on it.

Daniel Bekele authored a 2013 HRW report on Eritrea's mining industry in service of Susan Rice's agenda, to literally starve Eritrea. US tried to kill the mining industry using HRW, when its UNSC plans were thwarted!
HRW to Release Damning Report on Eritrea's Nascent Mining Industry

https://tesfanews.net/hrw-to-release-da ... ustry/?amp
In 2021 Daniel, unsurprisingly, wasted no time to rubberstamp HRW & Amnesty's deeply flawed reports on fake Axum massacre. He tried to lend credibility to their report without doing an investigation, proving that his hatred for Eritrea still runs deep.
Daniel has admitted, that EHRC lacks professional staff & that it is mostly foreign funded. After meeting with Denmark & Germany ambassadors two months ago, Germany last week awarded him a medal of honor. So, what effect do donors have on EHRC? Why do donors focus on EHRC?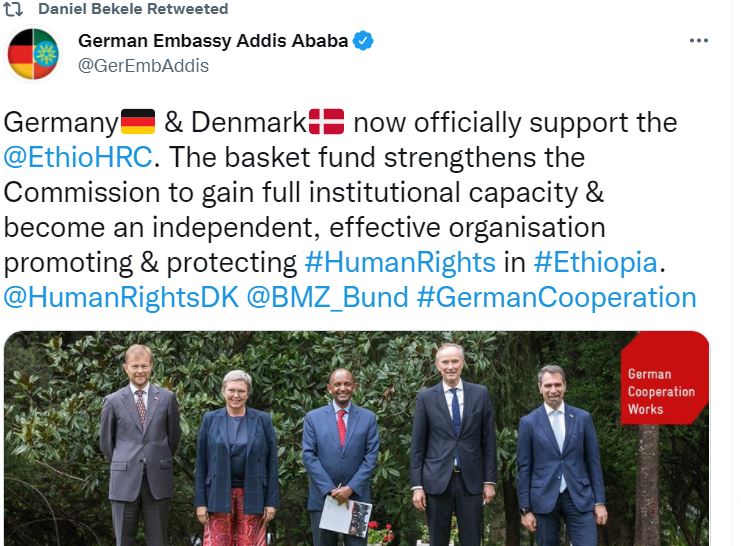 With @

mbachelet

of @

UNHumanRights

, I will let a picture tell the story. Her partiality towards Eritrea, needs no elaboration.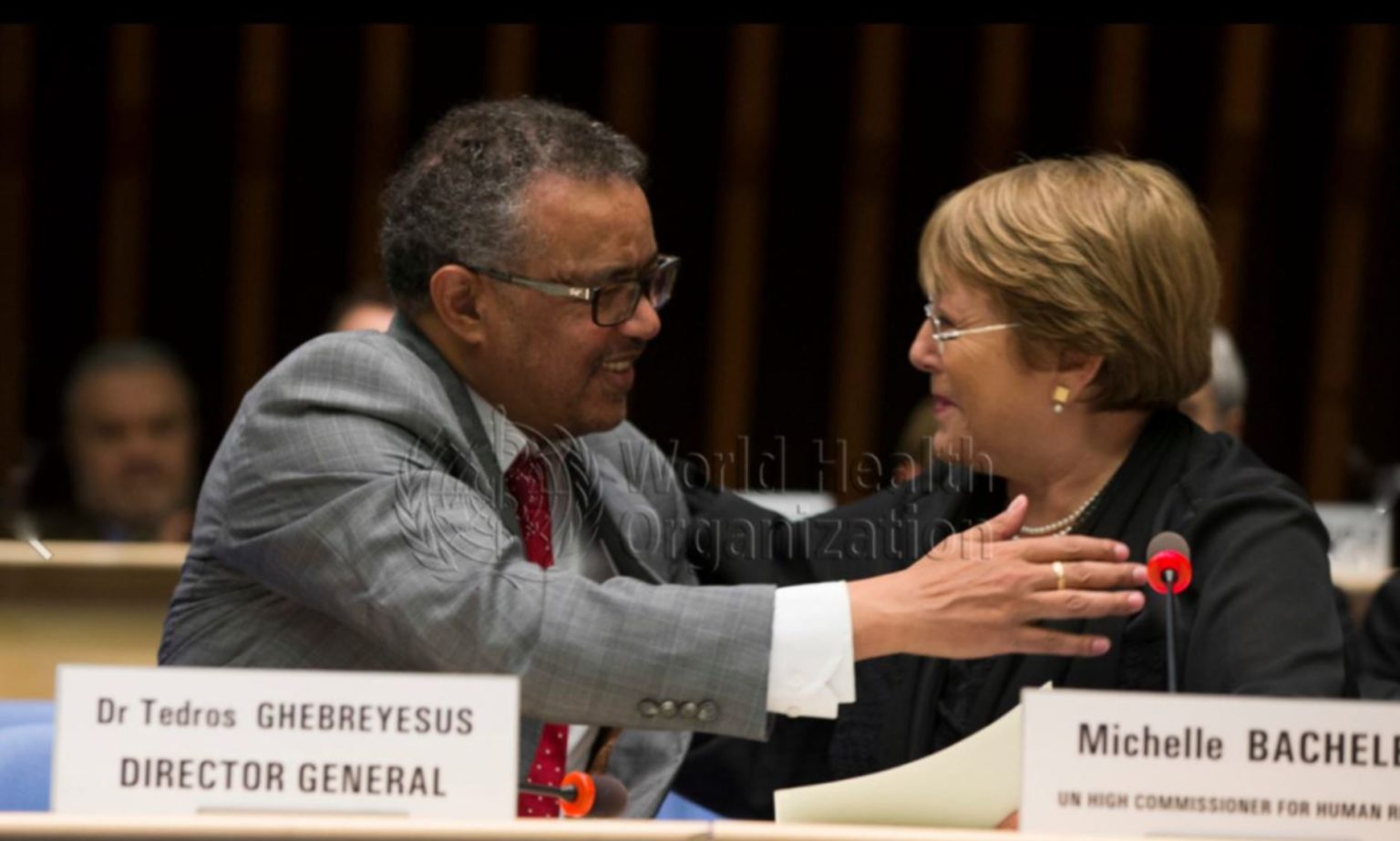 Questions for @

DanielBekele

@EthioHRC:


(1)

EHRC's report on its adventure to Amhara & Afar, once referred to TPLF as TDF. What's the motivation for this? Does that respect, Ethiopia's sovereignty?



2)

will UN/EHRC's staff be capable of identifying, coached/tampered witnesses? The level of witness tampering in Tigray region is huge, so how will the report account for that? Eritreans are certainly skeptical of EHRC's capability, with Daniel at the helm.
Here below is, for instance, one Tigrayan advising people to exaggerate their lies.
3)

With TPLF wearing ENDF & EDF uniforms to commit heinous crimes, how can UN/EHRC verify the true identity of the perpetrators?


4)

what's the level of involvement by

Aaron Maasho

, consultant & spokesperson of EHRC, in the investigation? Isn't he, a TPLF?
Reuters' Gossip Writer Aaron Maasho Did it Again

https://tesfanews.net/reuters-gossip-wr ... again/?amp