Hi All,
This is unbelievable.Whose mistake is this? The Eritrean Athletics Federation or Shaebia or Ethiopia for not teaching Eritreans how to dress properly during colonization time? Have your say please: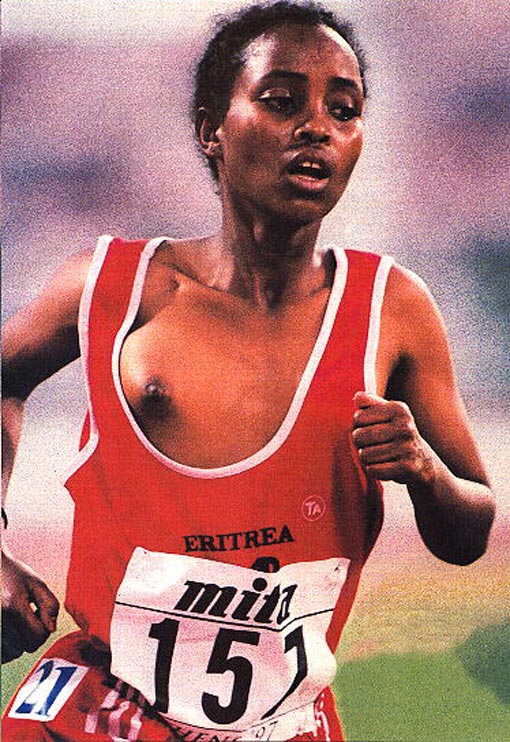 Source:
The Associated Press
ATHENS, Greece (AP) - An Eritrean distance runner was the center of attention in a heat for the women's 5,000 meters Thursday - even though she finished three minutes behind the winner.
Habtemariam Nebiat
elicited loud whistles and cheers at Olympic Stadium by
running without a bra and with an oversized vest
, l
eaving her breasts exposed
for much of the race.
Seemingly unaware of the reason for the fuss, the 18-year-old runner continued around the oval with a blank look. In the last few laps, she tugged at her shirt in an apparent attempt to cover up, only to further expose herself.
Genet Gebregiorgis, an Ethiopian who was in the same heat and spoke for Nebiat afterward, said Nebiat does not have a proper uniform and had to borrow one.
``She has no sponsor. She is poor,'' Gebregiorgis said.
Eritrea, a country of 5 million people, gained independence from Ethiopia in
1993.